After being closed for the 2017-2018 school year, Russell Hall is open once again, accommodating one thousand University of Georgia students. One of the dorm's major renovations was the addition of the Market at Russell, a convenience store that has a lot of useful and unusual items for students to purchase. Here are a few that students may find interesting or helpful in the upcoming school year.
1. Blue Books and Scantrons — $1.09 each
These classroom staples might not be as important now, but having Blue Books and Scantrons so handy will definitely become crucial later in the semester. If you're around Russell and need one of the two for a class, stop in and pick one up.
2. Kombucha — $3.79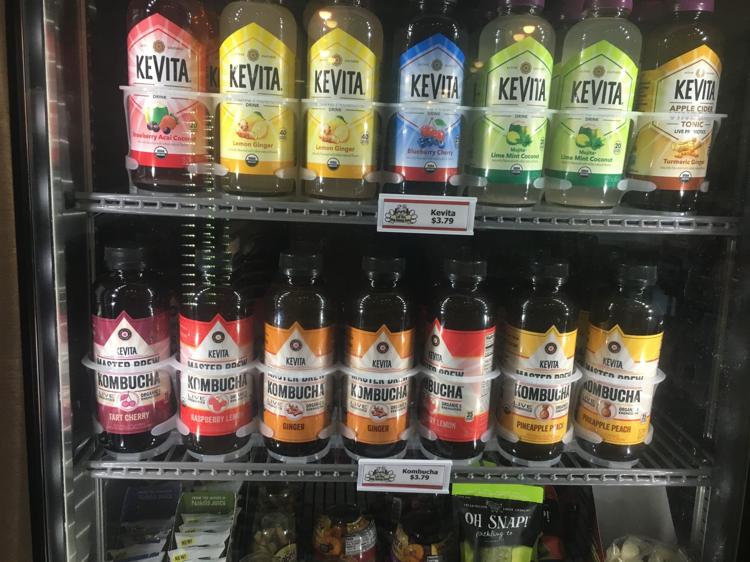 The Market at Russell offers four different flavors of kombucha, a beverage made of sweetened tea that is fermented for one to three weeks. The drink has grown in popularity due to its supposed health benefits, including boosting immunity. If you've been curious about the drink, you can find it available at the Market.
3. Flu/cold medicine — $5.09
Fall is right around the corner, and so is cold and flu season. Thankfully, if you find yourself a victim of a so-called "UGA plague," you can buy some over-the-counter daytime cold/flu relief at the Market at Russell without having to leave campus.
4. Laundry detergent — $6.09
Dear freshmen: please, please wash your clothes. The rest of us can tell when you don't. If you ran out of detergent, you don't have an excuse to not do laundry, because the Market has you covered.
5. Frozen pizzas — $5.99-6.99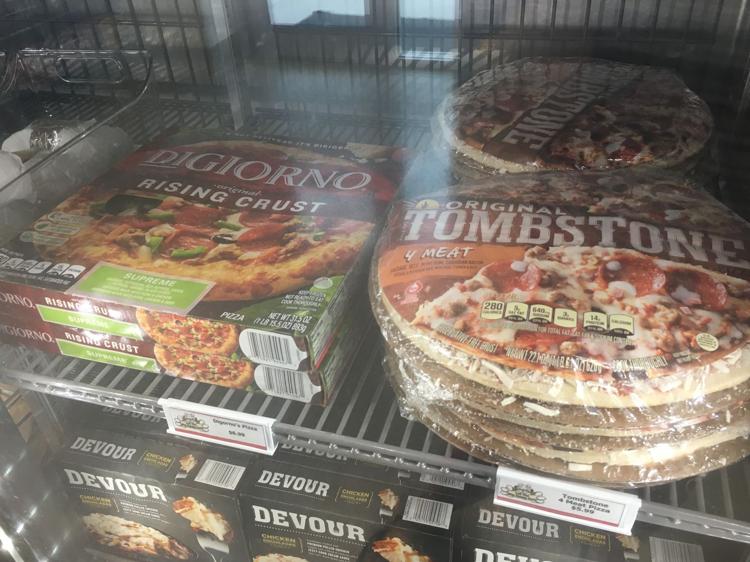 It's not delivery — it's the Market at Russell! The Market currently offers two different kinds of frozen pizza: a Digiorno supreme and four-meat Tombstone. If you're ever craving pizza but don't want the hassle of delivery or carryout, this is the next best option.
6. Tide To Go pen — $3.09
Listen, we all have bad days. If you happen to get too excited about the pasta line at O-House and need to get some tomato sauce off your shirt, the Market has your back. Make the trip and get this lifesaver, it'll come in handy.
7. Hummus with vegetables — $3.49
Looking for a bit of a healthier snack than the cookies you keep taking en masse from Bolton? Hummus is a great source of protein, which can help keep you full and focused while you study. The veggies included in this snack – carrots, celery, broccoli and red bell peppers – contain nutrients like vitamin A and potassium that can help round out your college diet.
8. Customizable coffee — $1.68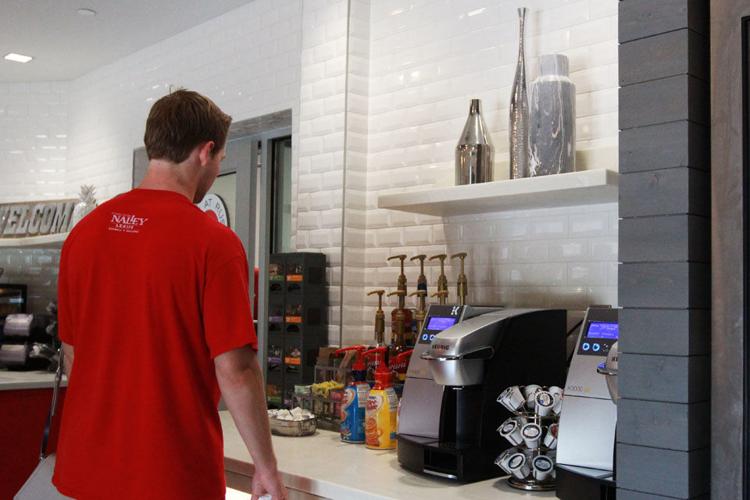 If you're looking to save a little money but still want a caffeine rush, try the coffee options at the Market at Russell. A number of flavored syrups and creamers are available at the counter, so buying a flavored coffee doesn't have to break the bank.
9. Bottle opener — $0.99
Sometimes we all just need to crack open a cold soda with the boys. Thankfully, the Market at Russell has you covered. For a very small price, you can get a bottle opener that can help you further along in your college career.
Bonus — Free treats for service dogs/service dogs in training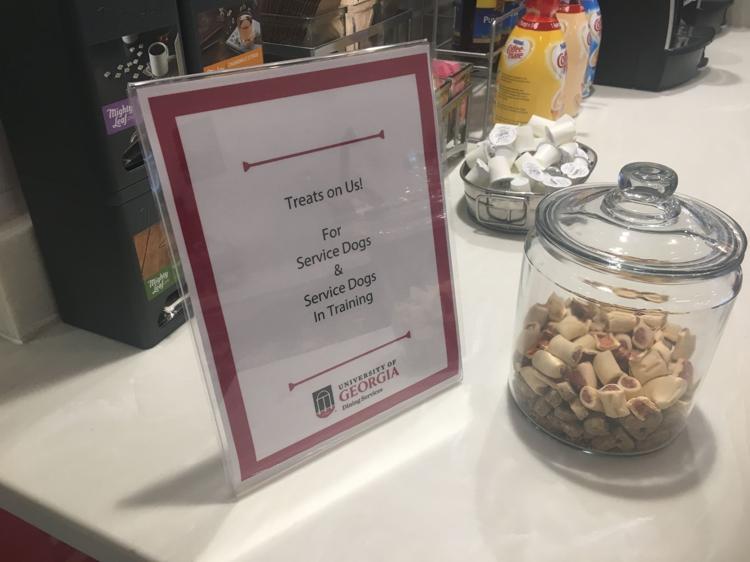 You heard it here: free treats for service dogs of all shapes and sizes are available at the Market at Russell.