For Perpetual Groove, performing at the Georgia Theatre feels like home.
The jam band started in Savannah in 1997, but the members moved into Athens early in their career because of the Southern city's rich local scene.
So when PGroove played at the Georgia Theatre in early March, it was to a familiar crowd. Not because it was all the same people, but because of the town's unwavering support for the Southern rock four piece.
"Athens is a town that will let you know, period," keyboardist Matthew McDonald said. "It doesn't matter how big or small the room is. The show was really good this past time. The Athens audience is always listening."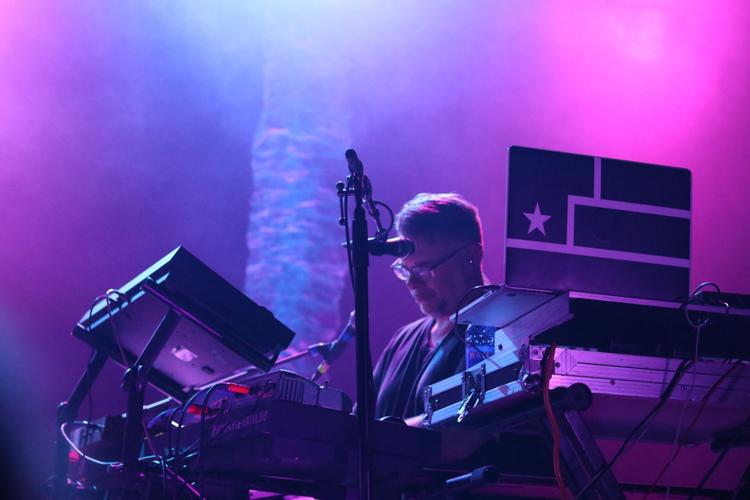 But that show was the last PGroove will play filled with its tried-and-true old catalog of jams. A new self-titled album, out in mid-May, will be the band's "best sonically sounding album" yet, McDonald said.
"These songs get to that emotional state without challenging the listener," McDonald said. "It'll have a broader stroke and wider appeal, in a way that's more accessible and in a way I'm really proud of."
That's not to say the band's jamming days are over, lead singer and guitarist Brock Butler reassured. But PGroove needed a change.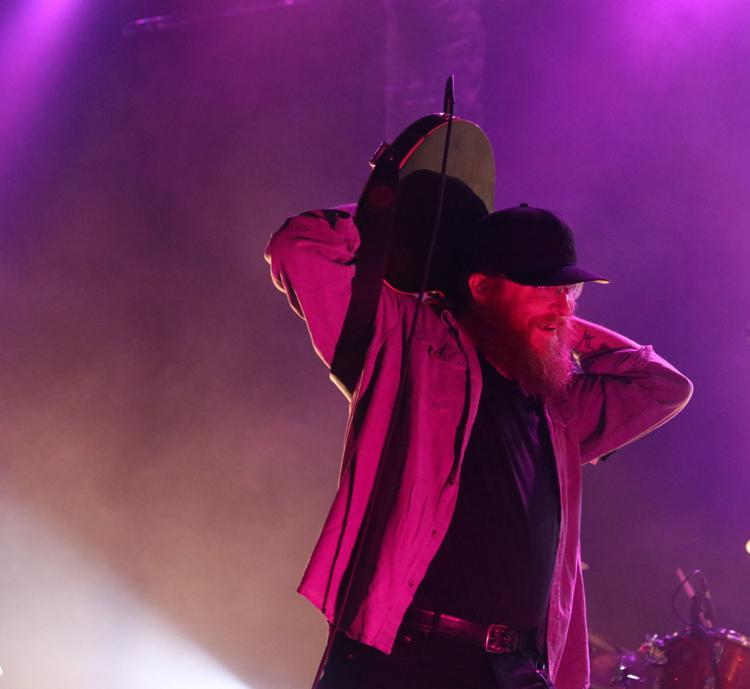 The songs may change every tour stop during its live jam sessions, but the routine remained the same: Write a song, test it on the road, record it in a studio, rinse and repeat.
"I'm so excited to play all seven of these new songs," McDonald said. "I'm ready to put some stuff on the bookshelf for a minute for sure."
Everyone's a little older and hopefully wiser Butler joked, and he hopes the album showcases the band's creative growth.
A sonic journey
None of the songs on the new album have been heard live yet. Unlike the band's usual style, the bandmates focused more on the production of the sound.
Butler said the group hasn't tested anything live because it didn't want any recordings popping up. This wasn't an album that fans should first listen to on stage — it wanted to focus on the studio experience.
The band started a Kickstarter campaign in 2017 to gauge the interest of its fans and get the album in motion. With that success, the band began recording with producers Jason Kingsland and Tim Friesen.
The band recorded at Fidelitorium Recordings in North Carolina at which Athens legends Pylon and R.E.M. also worked on songs, as well as Studio MG in Roswell, Georgia.
It took a year to record, which gave the band time to write and rewrite, exploring the emotions behind each song as different moments affected it.
The first single, "Upswing," is out now and focuses more on the lyrics than other PGroove songs, said University of Georgia junior Charlie Haas, a long-time fan and lead singer of local jam band Underground Springhouse.
"I seemed like a more lyrically passionate song than I've heard from them," Haas, who's seen PGroove perform about five times, said.
McDonald said the album is more reminiscent of post-2000s indie rock, drawing inspiration from bands such as Wilco and Big Red Machine.
"Upswing" starts with deep beats adding in layers of vocals, various instruments and synth sounds.
The lyrics themselves, such as lines like "You think you see so clearly, Things have become so blurred," and the repetition of "Things I've needed to say" are a foreshadowing for the messages and sounds that are to come with the rest of the album.
Recording the album was full of surprises, Butler said, especially with a producer helping the band out.
"I hope people think the album is more sophisticated," Butler said. "They'll notice areas where it's not just the classic, PGroove sound. I think the heart [of Perpetual Groove] and the most important parts of that recipe are still very much there."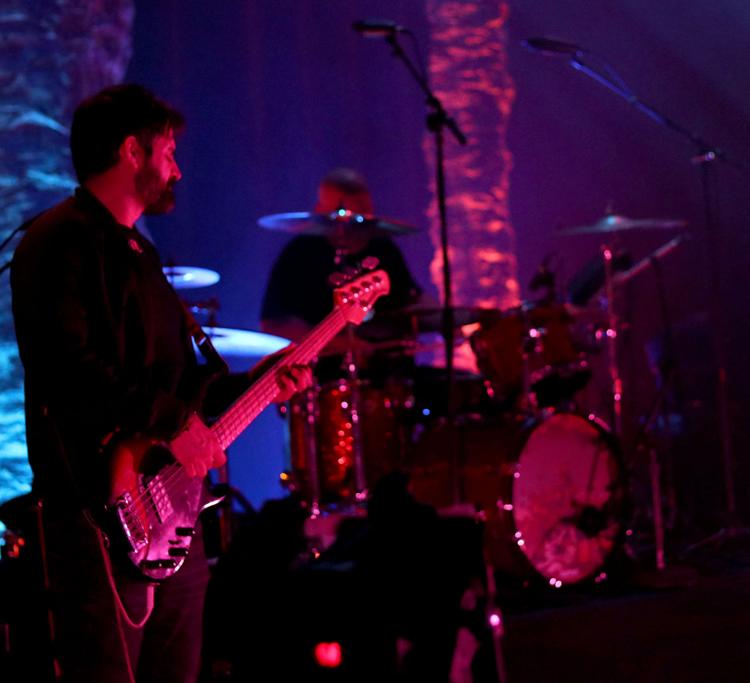 Some things stay the same
The album isn't so far from left field that fans wouldn't be able to recognize Butler's clear voice on top of the music. PGroove will always be rock, Butler said, but this album explores aspects of other genres as well.
As for the live performances, McDonald said he still wants to make sure the band doesn't play the same set every night. Now it's just a matter of exploring which songs lend themselves to jams.
"Our live shows are always going to be an evolving, symbiotic relationship with the crowd," McDonald said.
Haas never worried PGroove would move away from jam with this new sound.
"They always bring some super funky sounds," Haas said. "I think they're pretty much a jam band here to stay."
And despite the band members living in all corners of the country now, Butler, who lives in Los Angeles, said Athens will always feel like a home, especially with the strong fan base there.
Haas and Underground Springhouse opened for PGroove during the March show and said the band definitely influenced its sound and performance style.
With being around for so long, Butler said he's grateful the band hasn't gotten stuck in one age group. Instead, especially in Athens, he sees PGroove being passed down as a musical favorite: to younger siblings, to new fraternity members, to fans' children.
"You're lucky enough in this world as an artist if anyone wants to hear the music you're playing, much less spread the good word," Butler said. "Even more lucky that different age groups will still like it and not getting dated."
For those who missed PGroove's last Georgia Theatre jam session, they can catch the band again at a Halloween show, this time jamming with all its new songs.