Valentine's Day is coming up this Friday, and some local Athens businesses are preparing for the special offers for the day of love. Surprise your Valentine or your friends with one of these specialty sweets.
---
Condor Chocolates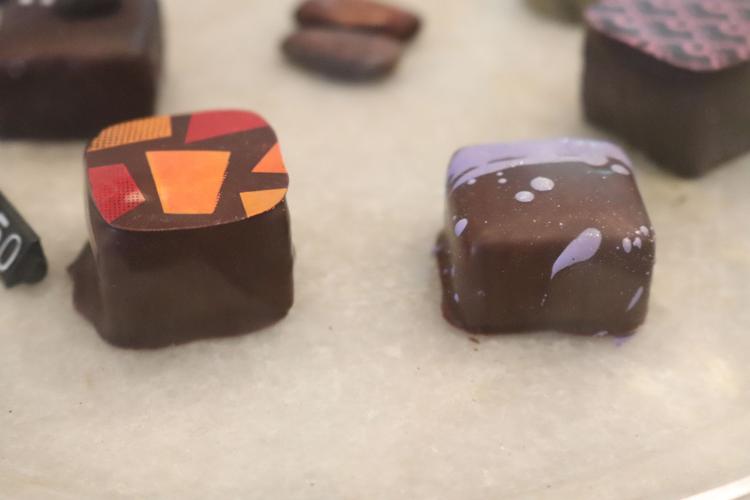 Five Points' Condor Chocolates is offering three limited-time chocolates for the holiday. Lavender honey, cherry and passion fruit are all specialty flavors crafted specifically for Valentine's Day — they're more "fruity and fun" than the other typical flavors, front of house manager Cayla Moskal said.
Condor is also offering strawberry bark, made with crushed strawberries in either white chocolate and dark chocolate.
If your sweetheart is a chocolate fanatic, Condor offers larger Valentine's Day gift boxes for the day. Customers can buy a sample box, which includes strawberry bark, a chocolate bar and assorted truffles, at $40. The artisan chocolate shop is also selling a larger gift box, which adds toffee into the mix at $55, Moskal said.
---
Insomnia Cookies
Insomnia Cookies has new options for Valentine's Day this year: you can surprise your boo with the "Big Red Triple Layer Red Velvet Cake," which features three layered three mini, specialty flavor red velvet cookie cakes. The cakes are topped with an edible sheet which says "Happy Valentine's Day."
You can also order the "Sweetheart Delight" box, which features four chocolate brownies and six red velvet traditional cookies. You can also order a heart-shaped cookie cake made with the company's specialty red velvet cookies or chocolate chip.
---
Bee's Knees Bakery and Gifts
Bee's Knees on Epps Bridge will have chocolate-covered strawberries, Valentine's Day themed cupcakes, cookies and petit-fours.
The bakery will also host an Anti-Valentines Day Cookie Decorating Class on Friday at 7 p.m, where the bakery will provide materials to make 12 decorated "anti-Valentine's" butter cookies in the shape of hearts, wine glasses and male abs. The event is $75 per person and restricted for those under the age of 21, and attendees are encouraged to bring a bottle of wine.
---
Cinnaholic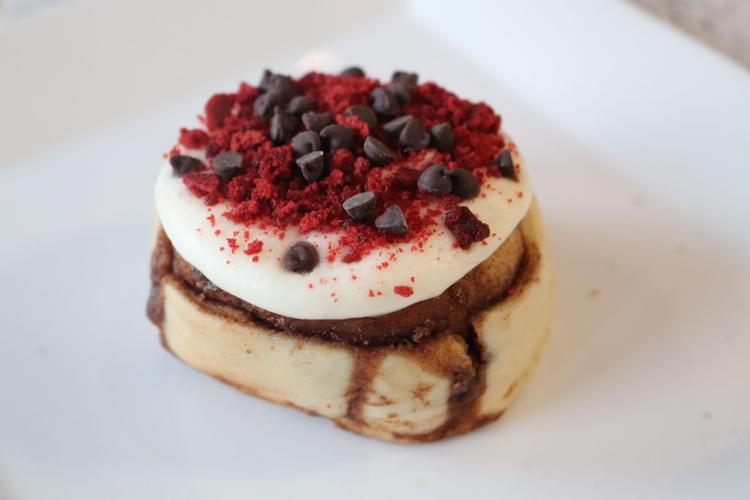 The downtown vegan bakery is offering a "Sweetheart Box," which includes two chocolate covered strawberries, two mini brownies, two mini chocolate chip cookies and two cinnamon rolls with one frosting and one topping each at $24.99, baker Kayla Reilly said.
Cinnaholic is also selling the "Only You" roll, which features cream cheese frosting with red velvet cake and chocolate chip toppings.
---
Independent Baking Co. 
In honor of the red and pink colors for Valentine's Day, Five Points' Independent Baking Co. — which just changed ownership — will sell chocolate cherry bread and raspberry Linzer cookies beginning Feb. 12. 
---