At the end of each year when the holiday season rolls around, towns in the United States are put on hold — students enjoy winter break while businesses take a few days off.
But on Feb. 5, while classes at the University of Georgia went on as usual, halfway across the globe, one-fifth of the world was celebrating the arrival of a new year.
For East-Asian students on campus, the traditionally family-oriented holiday has been spent away from family and friends at home.
Transitioning traditions
Lunar New Year wasn't always quiet for Kelly Zheng.
When she lived in China, Lunar New Year meant two weeks of celebration, food and family. Every year in her hometown of Fuzhou, China, Zheng would alternate between visiting relatives from both her mother and father's side. Immediate family and distant relatives traveled from all across China, and at dinner, they would occupy up to 30-40 roundtables with 10 people a table.
"Every year, every time we have a big family dinner, there are roundtables," Zheng said. "In China, they have round tables because it means togetherness, and that just amuses me because that's why there are no square tables."
Zheng's family would spend the day preparing food and the night eating the fruits of their labor. Afterward, the children played with sparklers and firecrackers and returned with open hands for red packets. Year after year, for the first eight years of her life, this is what Lunar New Year looked like for Zheng.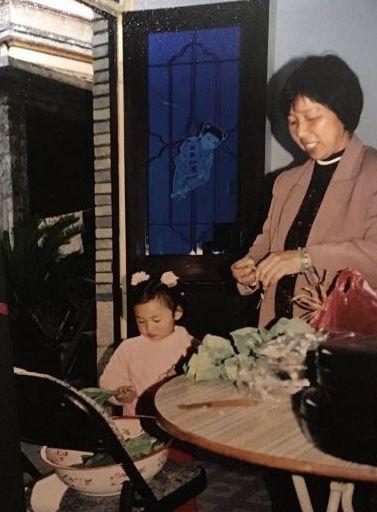 Then, Zheng's family moved across the world to New York where they adapted their traditions away from home. While their celebrations weren't as elaborate, Zheng said the large Asian population and day off from school still made the day feel special.
The transition was even more drastic when Zheng's family moved to Georgia when she was 14 years old. With no school days off and her family on the other side of the world, her family began forging their own traditions through the family restaurant.
"They definitely miss family a lot," Zheng said of her parents. "We would just celebrate at the restaurant. We invite [frequent customers] to our unofficial Chinese New Year party, and my dad will cook a whole meal for them. It's really fun because we've grown close to them as families."
Now in college, it's difficult for Zheng, a sophomore biology major, to even get the chance to visit her parents on Lunar New Year. Intimate family dinners and restaurant parties are replaced by Facetime calls and WeChat messages, and she's receiving homework and tests in place of red packets.
This year, since Lunar New Year fell on a Tuesday, Zheng was only able to visit her family over the weekend.
"Here, it's kind of a struggle because it's such a big holiday in our culture that it's sad they don't consider it a holiday," Zheng said. "It's really hard because [the week of Lunar New Year], I really have to come home, so it's hard because I live an hour away."
---
"It's extremely important to me to preserve all of the culture and heritage behind me and my family, and keeping that as I go through college, away from my parents and for the rest of my life."
— Marion Cassim, a junior international business-marketing and music major
---
Spreading the word
However, Zheng hopes to expose the traditions and importance of Lunar New Year to other students on campus by supporting events such as the Asian American Student Association's Lunar New Year Festival.
"Down here, no one notices this as a big [part of the] culture in Asia," Zheng said. "I do wish people would know more about it and be curious of the culture because, with such a small population of Asians, I think we need to come together as a community and show what our culture is."
This year, because Marion Cassim wasn't able to go home, her mother brought Lunar New Year to her. Bearing flowers, fruits, rice cakes and red envelopes, her mother made the trek to UGA to celebrate Lunar New Year together, and the taste of home helped subside the feeling of being away from family.
"I get a feeling of longing and missing because it's a holiday we celebrate with family," said Cassim, a junior international business-marketing and music major. "Being with your family has always been special, and if you don't have that — I was a little bit sad."
Every year for as long as she can remember, Cassim's mother decorated the house with flowers, fruit and the color red. Her family in the U.S. gets together for dinner and practices their long-held traditions — from red envelopes to honoring elders.
From France to the U.S., Cassim's Lunar New Year traditions have transcended international borders. While Cassim grew up in France and moved to the U.S. in third grade, her mother preserved many of the traditions she remembers from her childhood.
"My mom remains very much attached and connected to Asian culture because she's closer to her Vietnamese heritage," Cassim said. "For her, it wasn't hard at all to adapt to where she was living and continue with everything she's always done."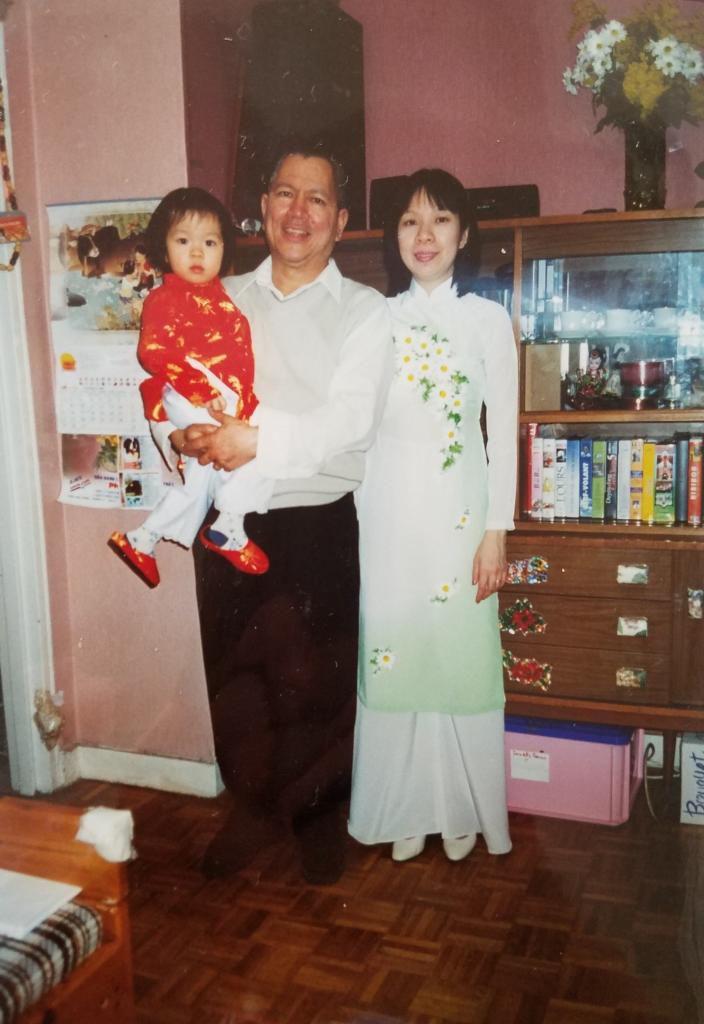 With a Korean and two American roommates, Cassim said this year was a chance to exchange and relay her traditions to her friends. While, in college, she isn't able to celebrate with her family, Cassim finds the importance of teaching and reminding others about the significance of Lunar New Year.
"I'm proud of Asian-American culture, and when I see my friends, it's really important to wish each other happy Lunar's and remember that it's a special holiday for us because of how important it is to our parents and to our culture," Cassim said.
Whether she's in France, at home or in college, Cassim wants to continue fostering and embracing her Lunar New Year traditions as a way to stay connected with her identity. For her, the meaning of Lunar New Year goes beyond the celebrations and decorations.
"It's extremely important to me to preserve all of the culture and heritage behind me and my family, and keeping that as I go through college, away from my parents and for the rest of my life," Cassim said. "It defines who I am, my personality, my culture, my upbringing and what's made me the person I am today."