Rebecca Black, 2011 viral sensation, showed off her impressive vocals on Friday at the Georgia Theatre as the opener for the band Man Man.
There's no need to dig out your old Silly Bandz and Aeropostale T-shirts to enjoy Black's performance. She and her music have matured with the times.
Gone are the nasally, overproduced songs of the past. Black now sings emotional pop ballads and has an undeniably likeable stage presence.
Black kicked off the show at 9:00 p.m., starting with 2017's "Wasted Youth" from her RE/BL EP.
The crowd was just starting to fill in and few seemed to be familiar with Black's music, but audience members still danced along and she received an enthusiastic round of applause.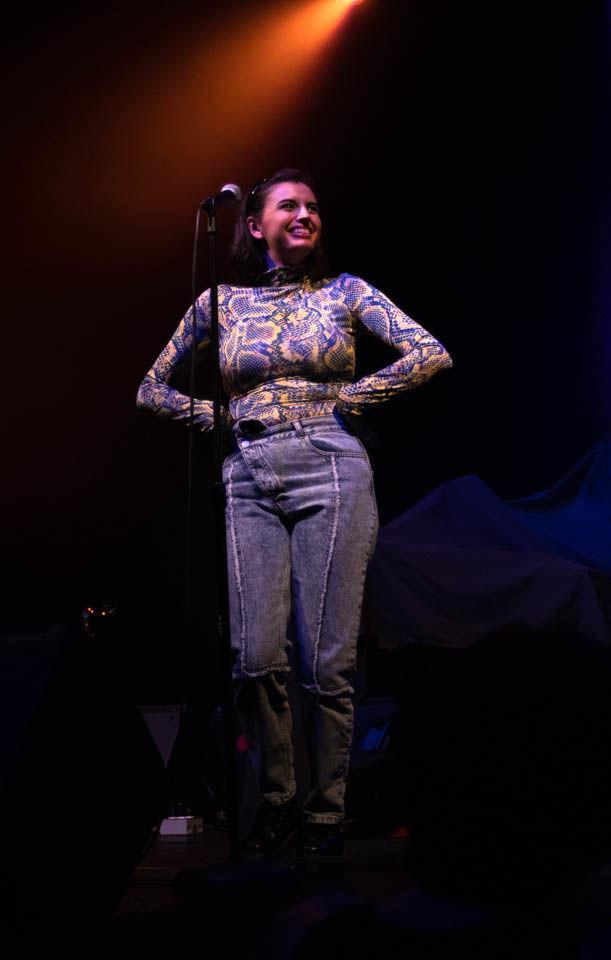 Between songs, Black interacted with the crowd, telling them she had just gotten a tattoo before the show at 3 Ravens Tattoo & Piercing on Clayton Street.
Black's second song was "The Great Divide," during which the singer danced energetically with pop starlet-style hair flips and body rolls.
The next song was 2018's "Satellite," a more emotionally vulnerable ballad. Black showed off her development as an artist with deep, smooth vocals.
"Anyone here heard of the band No Doubt? If not, I wrote this next song," Black joked. She then started a cover of 1995's "Don't Speak" by the Gwen Stefani-fronted band. Black did the original song justice with an enjoyable and accurate re-creation.
Black announced her next song, "Do You," by explaining she released it last month on her 22nd birthday. She also used the song to show the audience that her talent goes beyond vocals, taking her place behind a keyboard.
The Georgia Theatre performance was Black's first time playing the soulful, slower song on-stage.
Black complimented an audience member on their make-up before announcing her last song, "Anyway." She asked the audience to dance along, ending her performance on an up-beat note.
Black has certainly grown a lot since her widely-criticized 2011 debut. With strong vocasl and a friendly and captivating stage presence, the artist is one to watch out for.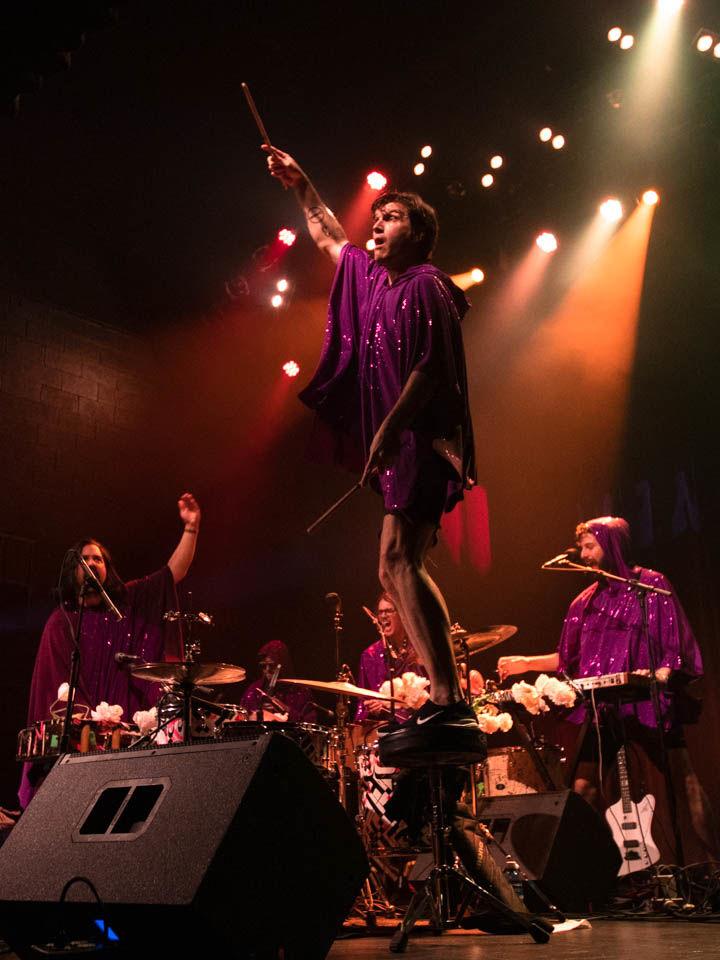 At 10:00 p.m., Man Man took the stage in sparkly purple hooded ponchos, their set littered with strange props such as a plastic skull and a fake owl.
The band's sound is hard to describe, with a diversity of unusual instruments and unique sounds.
Man Man's infectious enthusiasm and absurd talent energized the crowd as the band members interacted through interesting chants, including one that mimicked the baa-ing sound of sheep.
The lead singer, at one point, blessed the crowd like a priest with water from his bottle.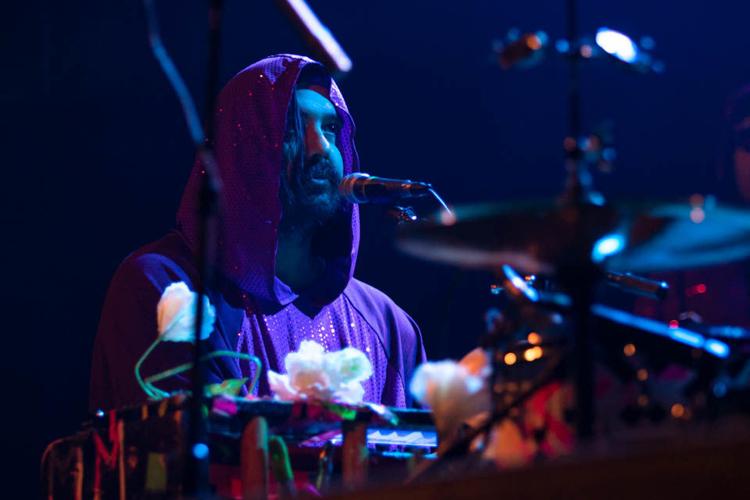 Friday night's show was entertaining to say the least, with two amazingly talented acts that kept the audience on their toes throughout.