The latter half of 2019 brought about a handful of closures of both longtime and short-lived Athens restaurants: Ike & Jane, the downtown location of Taco Stand and Eden's Cafe, among others. 
Though most are corporations and chains creeping their way into the city, a handful of restaurants have announced plans to open storefronts in Athens. 
The Red & Black has compiled a list of restaurant openings and expansions scheduled for the spring of 2020:
Openings
---
JINYA Ramen Bar
Location: 351 E. Broad St.
Los Angeles-based ramen chain JINYA Ramen Bar is opening up its first Athens location in "the first half of 2020," according to a press release. The chain, which offers 13 different kinds of customizable ramen dishes and smaller plates, operates storefronts in Buckhead, Sandy Springs and Alpharetta and 35 other locations across the United States and Canada. JINYA will be Athens' first ramen-focused restaurant. Franchisers have yet to announce an exact date for the restaurant's opening.
---
Farm Burger
Location: 100 Prince Ave.
Decatur-based burger chain Farm Burger will begin operating in the former St. Joseph's chapel space at the corner of Prince Avenue and Pulaski Street at an undisclosed date in late spring. The chain serves grass-fed beef burgers, seasonal salads and vegan alternatives with gluten free options. The slated Farm Burger location will join Piggly Wiggly in the 100 Prince Ave. redevelopment project. 
---
Flying Biscuit Cafe
Location: 1180 Prince Ave.
The deluge of biscuit-based restaurants in Athens continues: Atlanta-based breakfast spot Flying Biscuit Cafe has announced it will open a location on Prince Avenue in spring 2020. The chain, which serves an all-day breakfast affair, sandwiches and other comfort foods (from biscuit pot pies to something called a "love cake") operates 25 locations throughout Georgia, North Carolina, Florida and Texas. 
---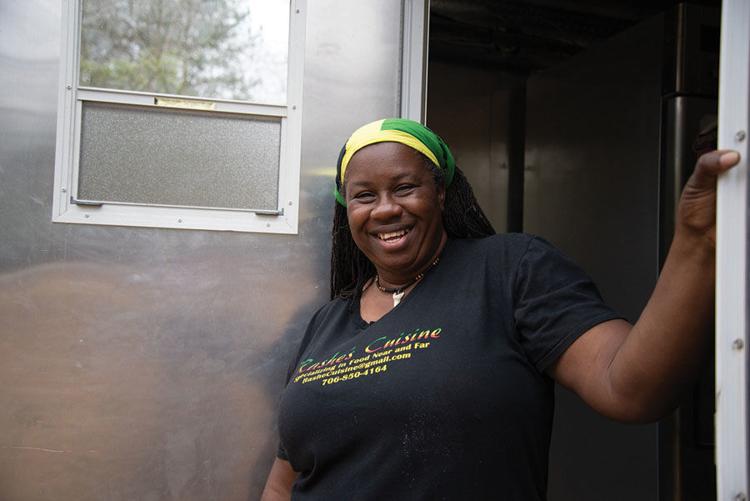 Rashe's Cuisine
Location: Vine Street
Rashe Malcolm of the Jamaican-inspired comfort food catering service Rashe's Cuisine will open a takeout-only location on Vine Street. Malcolm did not specify a date for the storefront's opening. Malcolm has also announced in a Facebook post that the business will begin operating a food truck. 
---
Newk's Eatery
Location: 1850 Epps Bridge Parkway
Fast-casual chain Newk's Eatery, which serves made-to-order salads, sandwiches and pizzas, is opening its first Athens location on Jan. 24. The location's restauranteur plans to open a second location in 2021. The storefront will give the first 100 customers to attend its Jan. 24 opening a chance to win free meals for a year. 
---
Expansion
---
Nedza's
Location: Five Points
Nedza's has officially announced a location for its first brick-and-mortar storefront in an Instagram post on Jan. 8. The The waffle- and doughnut-selling food truck will begin operating in a space in Five Points at an undisclosed date in 2020. The restaurant announced it raised the money "to build out a space" in an Instagram post from November and are in the process of adding savory options to its menu. The Red & Black named Nedza's the best food truck in 2017's Best of Campus and the Classic City awards. 
POP-UP: Additionally, Nedza's will host a pop-up in the El Barrio space from 8 a.m. to 5 p.m. on Jan. 15, Jan. 16 and Jan. 17. The restaurant will serve biscuits from 8 a.m. to 2 p.m. on Saturday.