Linda Davis has relatives buried in Brooklyn Cemetery — her grandparents, born into slavery — but she doesn't know exactly where they are. The names on the grave markers were lost from years of neglect. 
When Davis returned to Athens after over 25 years living elsewhere, she recognized how overgrown the cemetery had become. For many living in Athens, the gradual process went unnoticed. 
Since then, Davis has spearheaded the effort to restore and beautify the Brooklyn Cemetery. She coordinated the Friends of Brooklyn Cemetery board of trustees about ten years ago, working with others to recruit a team of dedicated individuals. But it's a slow and steady process.
Volunteer work
During the year, Davis works with trustees to coordinate volunteers to clean up the area, including Clarke Middle School students and other Athens residents. Friends of Brooklyn Cemetery is a volunteer board that relies on donations of time, labor and finances. 
Martin Luther King, Jr., day is the biggest volunteer day of the year for Brooklyn Cemetery, which sees about 200-300 volunteers show up to clear the area from overgrowth — the cemetery's "best looking day," according to Davis. Because of the lack of scheduled maintenance, invasive plant species tend to cover the area quickly and tenaciously.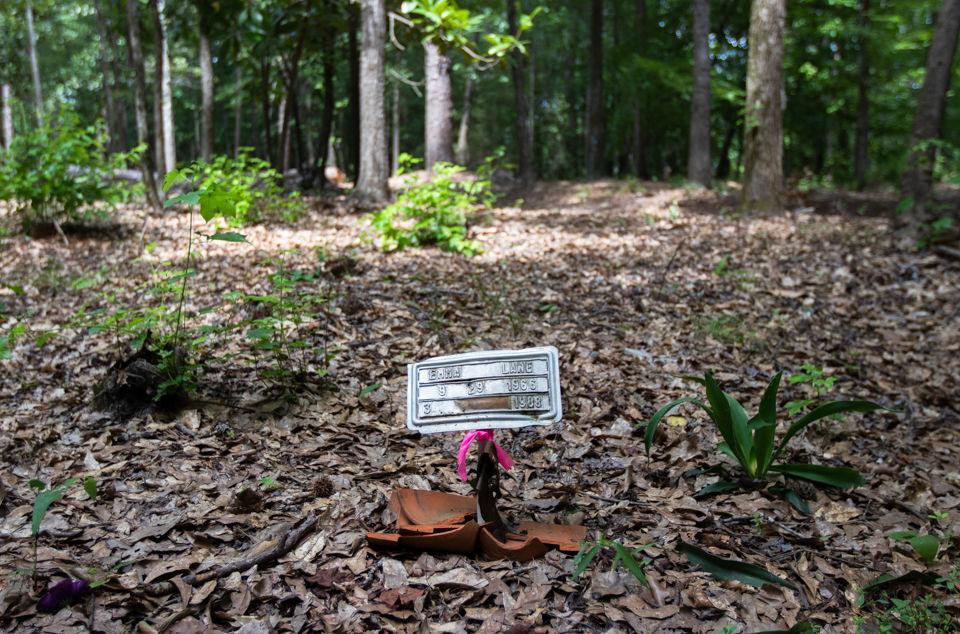 Athens resident Annette Hatton first started her work with the Brooklyn Cemetery through an MLK Day clean-up. She has been involved with Davis and her team for several years now. 
Upon understanding the scope of the work, Hatton felt it was "ridiculous" to try to clean up an almost 10-acre plot of land only once a year. So, she started volunteering as a crew leader for clean-ups more regularly, about once a month. 
"It's an ongoing, and rather, a never-ending task," Hatton said. 
Due to the Georgia climate, the board sees less volunteer work during the summer. Instead, most of it happens between September and May. 
Plus, removal of the heavy canopy and of trees that have disturbed some grave sites is a long and expensive process.
Besides helping hands, assistance also comes in the form of research. Some students and researchers within the University of Georgia anthropology department and College of Environment + Design have helped with GPS mapping to identify burial sites and layout planning, respectively. 
Davis wants this process to be an educational one for students and younger members of the community — to be viewed not so much as a clean-up project, but as an opportunity for discovery.
Discovering history
Karl Scott, a self-described "honorary member" of the board of trustees and former Clarke Middle School teacher, became involved with Brooklyn Cemetery by taking his middle school students to the area for class projects. 
Growing up in Athens in the 1960s, Scott would walk from his house in what is now known as the Beechwood neighborhood and cut through the Brooklyn Cemetery to get to what was then known as Clarke Junior High. During that time, the cemetery was still active and loved ones visited often to tend to the site and place flowers near graves.
Upon returning to Athens to teach at Clarke Middle School in 2001, Scott realized the neglected state of the cemetery. Burials had come to a stop once the space reached capacity, and after members of the previous board of trustees died, the land fell into "legal limbo," according to Davis.
However, Scott has seen a drastic difference in the condition of the cemetery from then to now. He's thankful to Davis for her work. 
"She was the real spearhead there," Scott said about Davis. "She's such an energetic and forward-thinking person and wanting to re-tell our stories correctly — get it right, you know."
Even though he was a science teacher, Scott used to bring his students to the cemetery in the hopes of helping them grasp more of the context surrounding the history of many of their ancestors' past. He thinks that stories are the most powerful tool in learning. 
"I think the stories increasingly could be valuable, especially if we could get oral histories and more interactive educational things that we could help spread those stories," Scott said.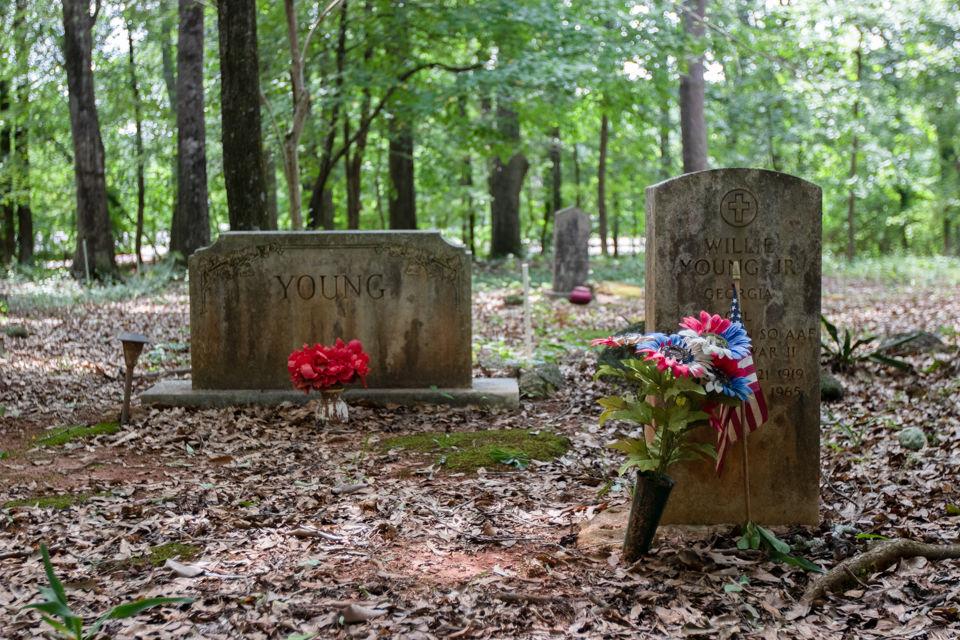 From Oconee to Brooklyn
An obvious goal of Davis and her colleagues is telling and honoring the stories of those who have been forgotten — those buried in the cemetery, but also lost in the textbooks. So when the decision was made to reinter 105 remains found in 2015 underneath UGA's Baldwin Hall at Oconee Hill Cemetery, Davis and others expressed concern. 
"To haul off the remains that were found off to Oconee Hill, without consulting other people and taking in the history of the remains, was not something that the university was very careful to figure out how best to do," Hatton said.
Fred Smith Sr., co-chair of the Athens Black History Bowl Committee, pressured university officials for a proper reburial of the remains found under Baldwin Hall in December 2015. UGA tested the DNA of the remains found and announced that they were of African American descent and not European descent.
Following genealogical research done by Smith, Davis believes that some of the remains found under Baldwin Hall and reinterred in Oconee Hill Cemetery might be her ancestors. 
She wants UGA to do additional DNA testing. If the tests prove relation, Davis wants to lobby UGA to reinter those remains in the Brooklyn Cemetery, where they can rest with their relatives at a historically black cemetery.
"If those were my ancestors, I'd want them to be buried [at Brooklyn Cemetery] with their descendents," Davis said. "I don't want my ancestors, I don't want anybody's African American ancestors buried at the feet of the people that owned them."
Scott supports Davis's plan for the potential reinterment of the remains from Oconee Hill Cemetery into the Brooklyn Cemetery. 
"A lot of our stories are not correct and need to be amended, edited, revised in light of the truth," Scott said. 
A bright future
The ultimate goal, Davis said, is for the Brooklyn Cemetery to be fully restored in her lifetime. While progress in the cemetery moves slowly due to lack of funds, she has a list of ideas for renovations.
Davis would like for the trail that runs through the cemetery to be GPS tested for remains lying underneath. If none are found, she hopes the trail will be made into a road for students and community members to safely walk through.
She also has a location mapped out for the potential reinterment of the remains from Oconee Hill Cemetery, if some turn out to be her relatives. Volunteers are currently working on preparing the space.
---
"In a way, Brooklyn Cemetery is that kind of learning place — means — to correct the problems of the past." 
Annette Hatton, volunteer
---
Scott hopes that Brooklyn Cemetery will eventually be restored into an honorary remembrance park, where community members can walk through and honor those who had passed, and where Athens residents, especially students, can learn about local history in a modern context.
Hatton said she thinks Athens residents should not only know about historic cemeteries in their city but also "how people were treated when they died here in Athens," specifically people from the black community, regardless of their social standing at the time.
She wants more awareness of Athens' black history and believes that restoring the Brooklyn Cemetery will be a big step toward achieving that goal. 
"In a way, Brooklyn Cemetery is that kind of learning place — means — to correct the problems of the past," Hatton said.