Within the full but spacious confines of Town & Gown Players off Prince Avenue, one question floated in the air on Friday night: Did you ever write letters?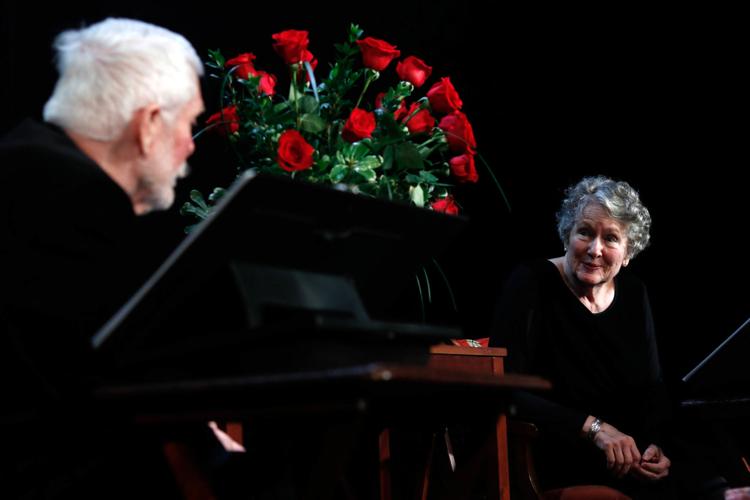 The oldest continuously running community theater in Georgia presents a production of A.R. Gurney's "Love Letters" on March 1-3. Director Richard Chaney introduced the play by dedicating the performance to anyone who has ever written or received a love letter. The nostalgia for such simplicity buzzed through the crowd play as audience members broke out in remembrances of their own histories of meaningful correspondence.
"I loved it," audience member Nancy Bostrom said. "I could relate to it because of my age. It was a wonderful production."
Two characters, Melissa Gardner played by Gay Griggs McCommons and Andrew Makepeace Ladd III played by David Swisher, sit on stage reading letters to each other spanning a 50-year correspondence. The letters begin in 1937 when the two children from wealthy families are in third grade. Seeing two seasoned actors embodying the words of 7-year-olds lends the play humor right from the beginning.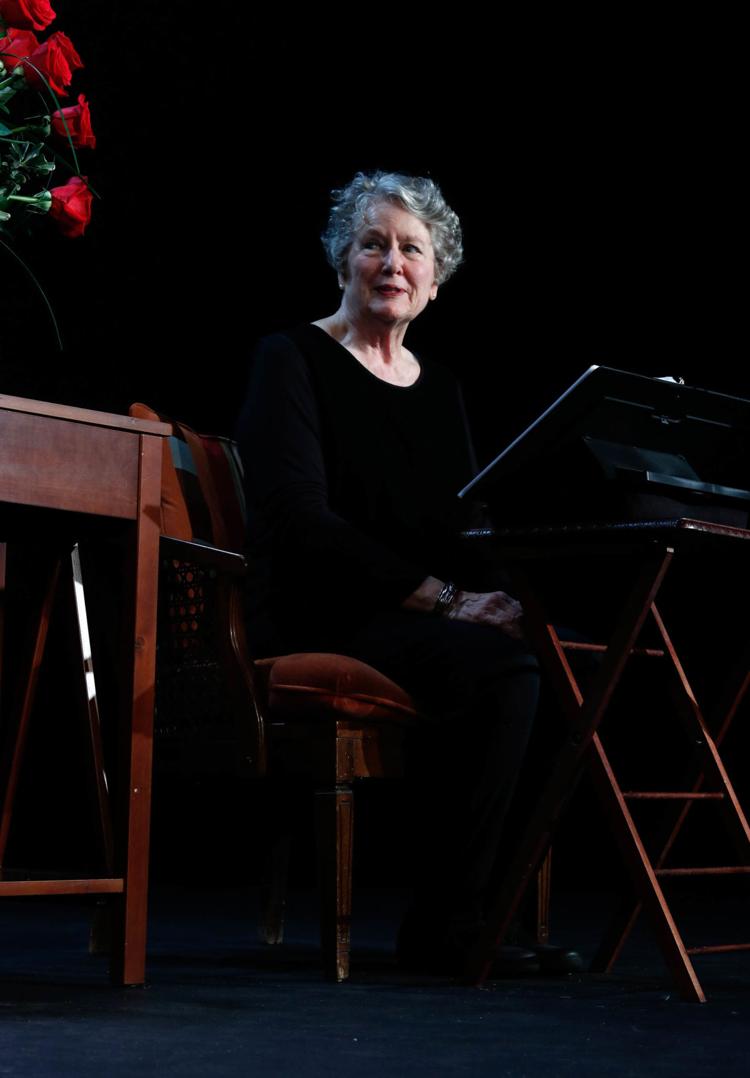 The charmingly simplistic play has been produced continuously since its debut in 1988, with a number of talented actors playing the two characters. The play has two unofficial rules: the actors don't look at each other, and they don't memorize the lines. While this unusual format simplifies preparation for the play, the actors need exceptional talent to carry the characters off the page in front of them.
"It's very unusual because we have our scripts, we're reading from the letters that we wrote to each other over a lifetime," McCommons said. "You get really caught up in their lives, even though you just have snippets." 
Those glimpses show the lives of two people who only truly connect on paper. Swisher and McCommons bandy back and forth in an engaging rhythm. As the letters grow and mature, the audience gets to see the increasing depth of the characters.
The actors sit on either side of a small wooden table laden with a large vase of beautiful red roses. Sitting in simple wooden chairs facing forward, both actors look over low tray tables each with a notebook stocked with the scripts. 
"I like that he is so enthusiastic and so heartfelt and tries really hard to do something that he's not able to do," Swisher said about his character. At the opening of the play, Swisher's body language and vocal inflections allow the audience to see beneath his venerable exterior and white mustache to a 7-year-old boy underneath writing notes to the girl he has already deemed a "lost princess of Oz." Swisher maintains a consistency which shows that his character matures intellectually and physically, but is never able to emotionally match Melissa.
McCommon's performance brilliantly conveys her complex character.
"She's spirited and will not give in to stale convention," McCommons said.
Melissa truly is a fiery and stubborn girl who is born into extreme fortune, but who is unfortunate in her family. With an alcoholic mother, an absent father, and possibly a sexually abusive step-father, she falls into a cycle of self-destruction and negativity. Her stubbornness keeps her from accepting any form of direction, even Andy's good-natured persuasion to continue writing letters.
"It's very endearing, it feels very real," audience member Mona Heinze said. "I am a friend of Gay's and I always enjoy her work."
The chemistry between the actors was that of good-natured friends, which is what Andy and Melissa are for most of the play. McCommons returns Swisher's lines with a twinkling eye and a mischievous spirit. The last monologue of the play, delivered by Swisher, was answered by the sighs and sniffles of a transfixed audience.