Temperatures are already starting to rise from the 40s to the 60s, and clothes are starting to be cycled in to prepare for the warmer weather.
With that in mind, boutiques and retail stores all over downtown Athens are welcoming the new season with their own spring lines for those needing revamping. 
This year's spring season is home to the return of utility wear, everything from earth tones to bright colors such as bright yellow and bold patterns, according to Harper's Bazaar. The Red & Black compiled a list showcasing some of the stores in Athens to shop at for fresh new looks. 
---
Dynamite Clothing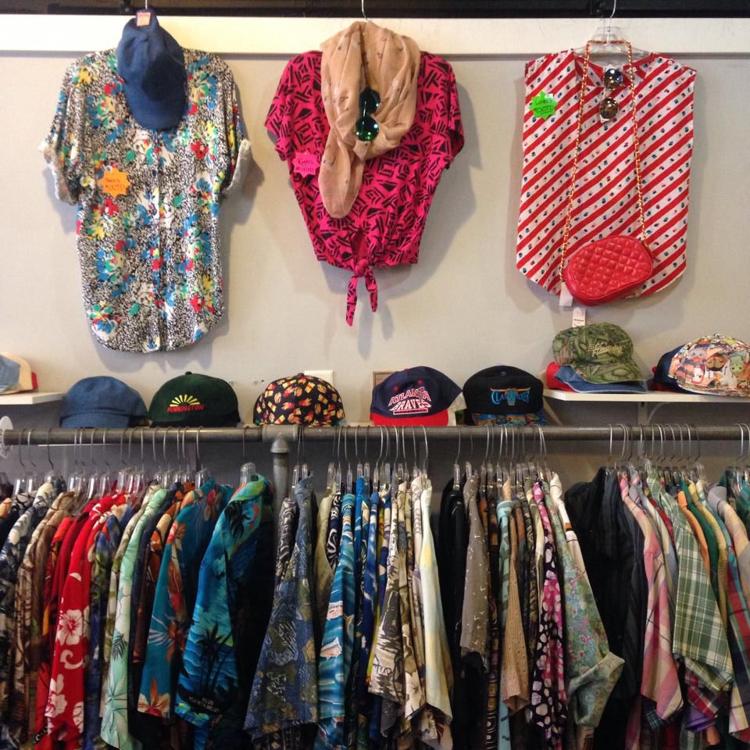 Located on North Jackson Street, Dynamite Clothing sells a mixture of new, recycled and vintage clothing that is bound to cater to all styles and people. The location also sells accessories, sunglasses and hats, among other items. This year the store's spring line is primarily inspired by the mid-'80s trends.
"We're pushing heavy on our fanny packs, and we'll also have lots of glitter, stars and cropped shirts as well," said Lori Paluck, the owner of Dynamite Clothing. "Since we encompass so many aspects of clothing, we have a little something for everyone."
Red Dress Boutique
Red Dress Boutique, a store famously known for being featured on "Shark Tank," is located on College Avenue. The boutique sells moderately-priced women's clothing and accessories, with a focus on higher-end looks.
The boutique's spring line will consist of bold colors and various prints on its dresses, tops and bottoms, perfect for the sunny weather. The store will also carry equally as colorful and fun swimwear.
Cheeky Peach
Cheeky Peach on West Clayton Street is a clothing boutique specializing in trendy women's clothing and accessories. The store's first spring delivery was in January and new arrivals are expected every day.
Everything from neon to '90s grunge and silk skirts to menswear-influenced styles will be popular in the spring and elements of all of those trends can be found at the store.
"I'm a tomboy so I personally love the menswear influence," said Katie Jacobs, the owner of Cheeky Peach. "For example, … [the store] will be getting a neon pink trouser. We have all sorts of fun spring goodies coming in."
Epiphany Athens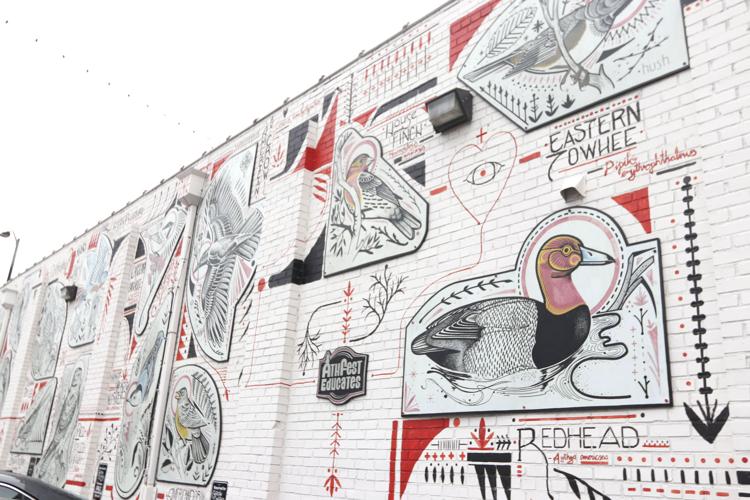 Unlike a lot of other boutiques, Epiphany, located on West Washington Street, donates a portion of its profits to local organizations to give back to the community. The store emphasizes boho-chic women's apparel, which complements the overall store's whimsical vibe and displays. 
The store sells everything from comfortable, loose basics to dresses, jumpsuits and accessories. Many of the items feature solid colors and simple patterns, such as stripes, which are moderately priced.  
Community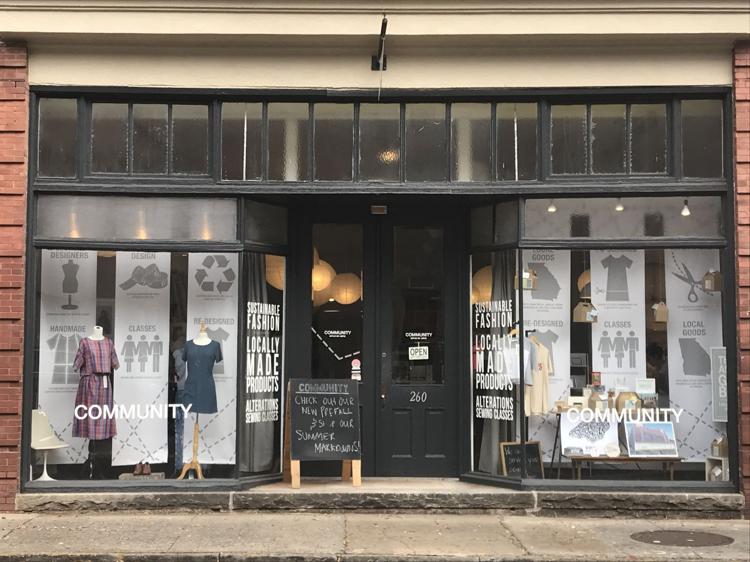 Community is a sustainable boutique that emphasizes sustainability through redesigned vintage clothing and can be found on North Jackson Street. In addition to the clothing that's redesigned at the actual store, the boutique also carries other local designers' pieces.
The boutique's spring clothing line, although not completed yet, is expected to reach the hangers in March. There will be an emphasis on softer colors and ruffles. 
"I've been really inspired by muted colors like the dusty rose color and softer greens," Sanni Baumgärtner, the owner of Community, said. "A lot of the pieces will be made with linen and silk, and there will be a lot of ruffles and pockets, although the overall style will still remain minimalistic."