Nurie Langlois first realized the implications of being East Asian when a boy in her seventh grade class said, "Oh, Nurie speaks like ching chong ching chong."
This interaction stripped Langlois, now a sophomore majoring in Korean and Chinese, of her identity as not only a Korean American, but also as an individual. She became part of a collective "other." But she's not alone. 
At UGA, Asians make up the largest minority group represented on campus at 11.5% of all undergraduate students, according to the 2018 UGA Fact Book. This percentage of students is 7% higher than the Asian population in Georgia which is 4.3%, according to the U.S. Census Bureau. 
Like any minority, Asian Americans face racism and discrimination to varying extents. The most prevalent stereotype is the "model minority" myth which came to prominence in the 1960s against the backdrop of the civil rights movement. 
The 'model minority'
Social scientists in the '60s, among others, "touted the strong work ethic, family structure and accommodationist approach of Asian American communities" while contrasting them to African Americans, who they perceived to "engage in protest, be mired in a culture of poverty and lack nuclear families," according to a review in the Journal of American Ethnic History. 
This selective portrayal of Asian Americans persists today, and college students especially are pressured to pursue degrees in either law or medicine, from both society and their parents. 
Destiny Kieu, whose parents are Vietnamese immigrants, is a biology major from Eatonton, and said she faces the additional pressure of being a first generation student. 
"We're all here at UGA trying to live our parents' dreams for us by bettering our future by getting an education here," Kieu said. "On top of that, Asians are seen as the intelligent student, top of their class."
While Andrew Tran, a freshman astrophysics major,  is majoring in a STEM-focused field, he believes all students, regardless of race, should do "what feels right for them." Tran, who is Vietnamese, emphasizes the need to treat Asian-American students as individuals. 
"[Asian Americans] all have different paths that we want to diverge on to," Tran said. "It's not just a step-by-step checklist."
Before Asian Americans were stereotyped as the "model minority," they were excluded, feared and arrested on the basis of their race. The Chinese Exclusion Act of 1882, which restricted immigration from China, and the passing of Executive Order 9066 in 1942, which relocated an estimated 120,000 Japanese-Americans to internment camps, are two examples which demonstrate "yellow fear" of the past. 
In-step with the idealistic minority is a stereotype that fetishizes women of Asian descent and has since been named the "yellow fever." This mindset is one in which Asian women are "perceived to be less aggressive [and] more docile and self-sacrificing," according to Psychology Today.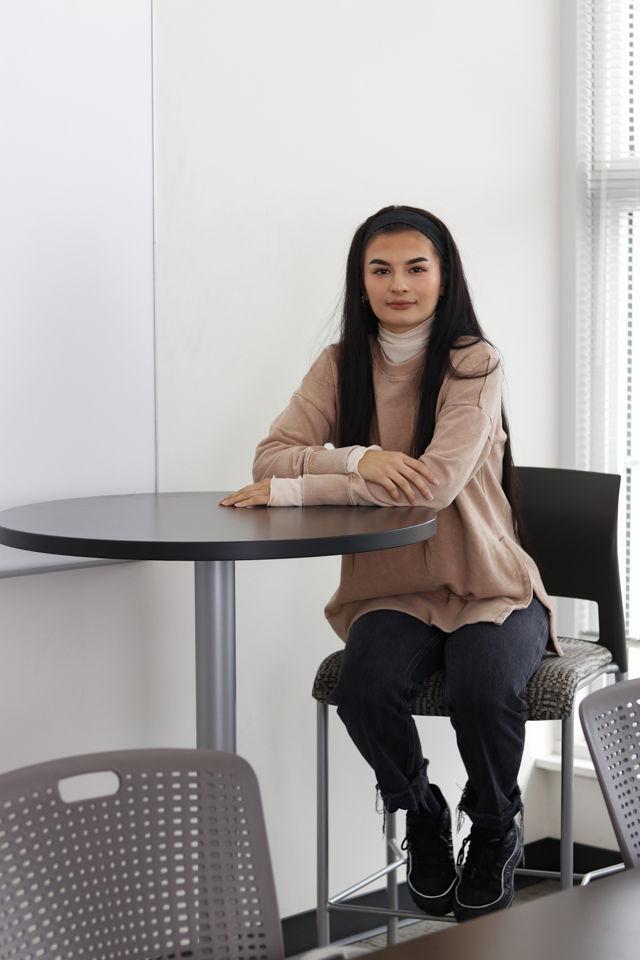 Historically, Asian women were less likely to be outspoken due to Confucian ideals of filial piety, which placed them in a position submissive to their husbands. This was later encouraged by early Hollywood portrayals of Asian women as "dragon ladies" who are "physically attractive but domineering and underhanded," and as prostitutes, such as the Vietnamese sex worker in the Vietnam war-era film, "Full Metal Jacket," a ThoughtCo article said. 
"Being an Asian woman sort of marks me as being exotic to other people, and so then they'll bring up stuff that I'm not familiar with," Kieu said. "They'll try to relate to me by bringing up K-pop, but I don't even listen to K-pop." 
The advent of dating websites and apps has created a new platform for fetishization. Along with Caucasian men, Asian women are "the most desirable potential mates" to men from New York to Seattle, according to a 2018 study in Science Advances. 
Eradicating the 'yellow fever'
With the #MeToo movement, Asian women are finding their own, long-silenced voices and speaking out. At the 2018 Women's March, "Crazy Rich Asians" star Constance Wu's speech called out the ways Asian-American women were "expected to be a certain way to fulfill a certain idea of what a sweet girl should be." Social media platforms such as the @thefleshlightchronicles are also calling out men for the racist and derogatory comments they make via Tinder. 
Kelli Cox, a junior animal science major from Blue Ridge hasn't faced outright racism due to her lighter-toned skin she inherited from her Caucasian father and Fillipino mother. But she's faced fetishizaition. 
In high school, a boy in Cox's theater class told her he "had a thing for Asian women," and proceeded to flirt with her. 
Langlois, who is half-Korean, has also been the subject of fetishization. 
"The thing I hate the most is when someone [says], 'You're so pretty because you're Korean,'" Langlois said. "It's nothing to do with you as a person, more so of your culture."
While fetishization has been historically associated with Asian females, Langlois and Tran said they've seen the shift to Korean males. 
"When it comes to K-pop boys, they're almost fetishized," Tran said. "[People are] liking it as if it's a trend … not because they genuinely like it." 
The rise of K-Pop, Korean dramas and K-beauty products has recently been described as the "Korean wave." The term originated from the Chinese word "Hallyu" and put a name to the ever-expanding integration of Korean culture into countries across the world, a Vox article said.
Langlois, the external vice president of the Asian American Student Association, and Kieu, a member of the Vietnamese Student Association, refuse to conform to Asian stereotypes, and are working through their respective organizations to spread cultural events to the Athens community. 
"As minorities, we got together and talked about those issues on what we can do to educate people … to make sure that people aren't ignorant about those issues," Langlois said. 
Smashing stereotypes
There are other Asian-interest organizations on campus as well — Delta Phi Lambda, Lambda Phi Epsilon and the Filipino Student Association. Members of these organizations seek to promote Asian culture and increase awareness on campus through major events, such as Lunar New Year and Night in Saigon. These organizations have been provided a space where students can feel comfortable. 
"Joining VSA sort of reinforced the idea that I'm not alone," Kieu said.  
Along with larger events, organizations like AASA host smaller events throughout the year. AASA has collaborated with the Hispanic Student Association to discuss the different, yet equally harmful, microaggressions both racial groups face. 
Looking to join this list of organizations is SOUL, a new interest group for an Asian-interest sorority. 
"When I was a freshman, I didn't have a lot of Asian friends. So I just want [SOUL] to become … a home away from home," said Cox, the president of SOUL.
The university is also making strides toward expanding the role of Asian Americans on campus with events such as an APIDA (Asian, Pacific Islander and Desi American) Heritage Month over March and April, which features artistic and educational events. 
Throughout the year, International Student Life hosts events such as its weekly International Coffee Hour in Memorial Hall, which increases Asian representation on campus, Keiu said. 
"We're all American [but] we have different cultures," Langlois said. "It's important for us to introduce the different cultures, introduce these different issues, introduce these different things that are going on as an Asian American."