While most 12-year-olds were solely focused on the trials and tribulations of middle school, Charles Orgborn III, a senior environmental economics and management major from Dacula, was busy creating the nonprofit Greening Forward. 
While their paths vary, Orgborn is among many University of Georgia students who have started and maintained nonprofits. These leaders shared how they got their starts and how they keep their organizations going.
Becoming Empowered 
Akilah Blount is a junior public relations and women's studies major from Atlanta, who is CEO of Becoming Empowered through Education, Inc., also known as B.E.E. Club. After not getting into another organization at school, she started her organization as a senior in high school. She wanted a space where young women could build a community outside the classroom. 
"I realized that I don't necessarily think there are unintelligent and intelligent students," Blount said. "I feel like we all go through different situations in our lives, and a lot of people don't know how to deal with things ... [That could] affect academia or how much you're involved."
She wanted to create a club that encouraged sisterhood and began a mentorship program that paired incoming freshmen with seniors. She based her idea on bee colonies, wanting members to work together for survival and developing bonds and connections that would never go away. After her first interest meeting, where she invited 25 freshmen and over 50 showed up, she said it was something that was needed and decided to go through with making it an official organization.
Greening Forward 
Orgborn started Greening Forward at a young age because he was not old enough to volunteer for most nonprofits. 
"One of the reasons I started my organization is that I remember filling out applications for organizations that I wanted to volunteer for, and at 12 years old, I wasn't able to," Orgborn said.
Because his school required a service project, he decided to pick one that required cleaning up litter. He felt it was an easy one to do and one that allowed him to focus on the environment. Then, he began questioning why it wasn't a project that was done widely and how to change that.
---
"One of the reasons I started my organization is that I remember filling out applications for organizations that I wanted to volunteer for, and at 12 years old, I wasn't able to."
– Charles Orgborn III
---
"I started some environmental things on my school campus. I started asking, 'Why can't every school have a club or a group of young people dedicated to sustainability work on school campuses, and how can we support them?' That's where the idea of funding and training young people came about," Orgborn said.
When he first started his nonprofit, it was mostly done online and with limited outside feedback. Now, it is a fully operational nonprofit that provides funds, training, grants and conferences to young people. He has a team of college and high school students working alongside him in his executive board and has youth groups centered around environmental work throughout the country. 
Books for Keeps
This issue with developing staff is a common one, even among other older nonprofits. Books for Keeps, a nonprofit that provides books to children from low-income schools, was founded by Athens resident Melaney Smith in 2009. However, she did not hire her first staff member until 2013: executive director Leslie Hale. As the first staff member, Hale had to fulfill a variety of roles, whether that was sitting in on board meetings or operating a forklift.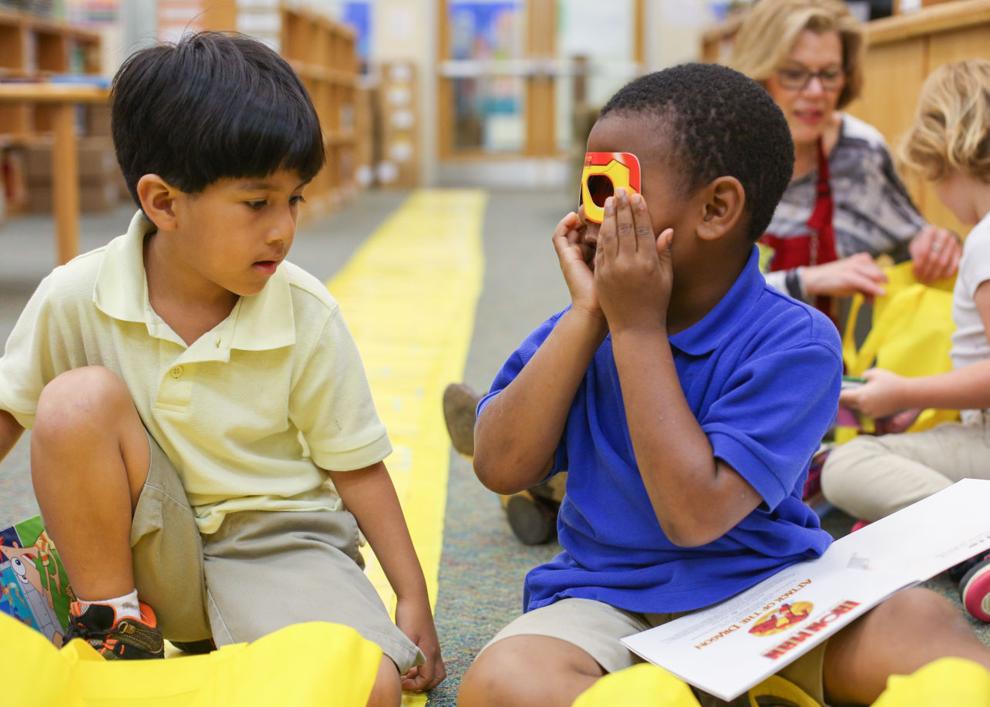 "Adaptability and flexibility are really important because of the nature of nonprofits and as I've said, the nature of the work sort of requiring that everyone be willing to pitch in and do a little bit of everything," Hale said.
Hale said it's important for organizations to look into free resources, such as finding pro bono legal help for liability protection.
The Backpack Project
Zack Leitz is a junior finance and management major from Dunwoody who serves as the executive director of The Backpack Project. He began his nonprofit after seeing the problem of homelessness in Atlanta and Athens. After watching a video of a couple filling backpacks with supplies and giving them to homeless people, he said he decided to replicate the experiment. 
Leitz called family and friends to raise $450, then began making backpacks and giving them out in Atlanta and Athens. After he finished, he realized he wanted to make what started as a weekend project into something bigger. He then established The Backpack Project into a 501-c(3) nonprofit and went through the process of building it from an operational standpoint.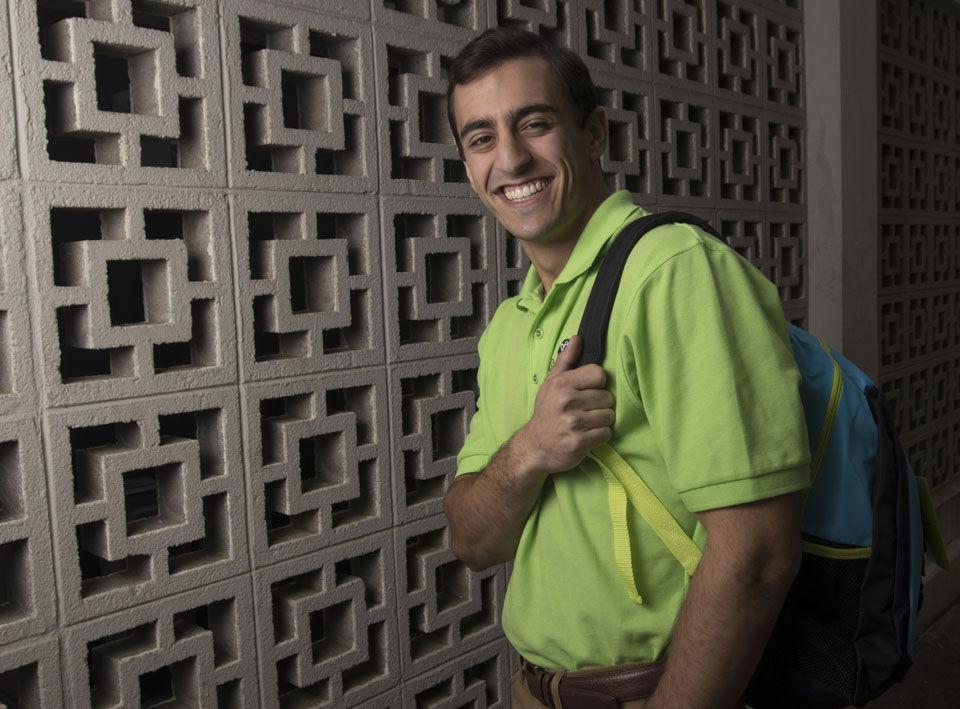 Since he had four years of nonprofit experience with an organization called Angel Flight Soars in Atlanta, he had the confidence to run his own. It was officially founded in April 2015 and is funded by a combination of grants, corporate partnerships, donations and events. For Leitz, part of building that legacy was making sure to create a part of The Backpack Project that was an official student organization.
"When I graduate from UGA, I am not going to continue to be the executive director of The Backpack Project," Leitz said. "The reason for that is one of the most important things to me about this organization is the fact that we're run entirely by students in the University of Georgia."
Breaking the Shackles
Cameron Harris, a senior marketing major and president and founder of the nonprofit Breaking the Shackles, started his organization during his senior year of high school. He said he wanted to host an event with a cause. After he decided to do a concert, he began researching lesser known causes and came across modern day slavery. When he found out sex-trafficking occurred in Georgia, he made raising awareness of that his cause.
Harris didn't decide to turn Breaking the Shackles into an official student organization until after years of hosting different concerts in his hometown. Once he brought the concert idea to Athens and involved other UGA friends, they came to the conclusion they could have a bigger influence if they were a nonprofit and UGA organization. For Harris, being patient about the process of his organization has been a challenge considering it didn't became an official nonprofit until the summer of 2015. 
Despite this challenge, Harris said he hopes to continue nonprofit work in the future, especially as it pertains to Breaking the Shackles.
"I don't really know what the future of Breaking the Shackles is, but I definitely will continue to be involved in terms of governing it. Whether that's as executive director or chairman of the board—whatever that role is, I will continue to be in contact and grow relationships with nonprofits," Harris said.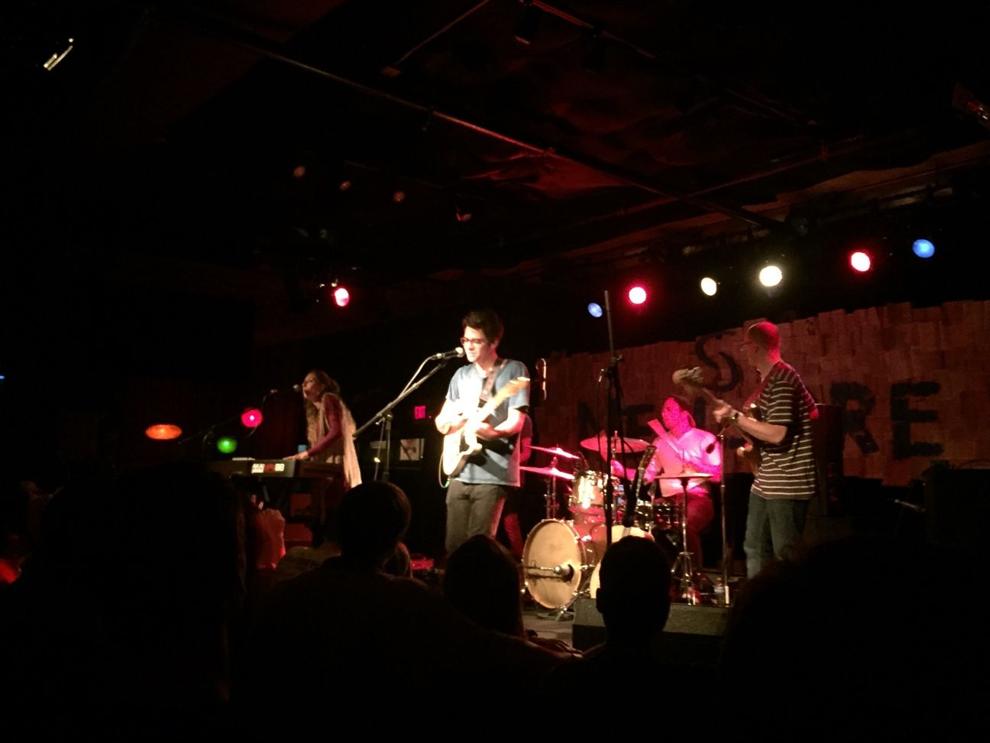 Much like Harris, Blount said she also wants nonprofit work to remain a large part of her life. One of her challenges has been getting others to see it as a viable career. 
Blount said balance running B.E.E. Club and her studies at school is doable because she sees B.E.E. Club as a priority.
"I use the classes and the courses as enrichment. As far as the organization goes, that's more like what I do in my free time," Blount said. "Because I have a bigger vision and because I had it so young, I'm not really bothered by it—I'm trying my best to just rise to the occasion."
The business side
Janet Rechtman, a senior public service associate at the J.W. Fanning Institute for Leadership Development at UGA, said it is important to balance "an altruistic mission" with the "business bottom line."
"The challenge is nonprofits are businesses. They have to run like a business," Rechtman said. "They have to run with a solid bottom line. If they run out of money, then they're out of business."
Rechtman co-leads nonprofit and organizational leadership development and has experience with other students who have run nonprofits while still enrolled in college. 
"I do think the kind of experiences UGA students who are running nonprofits are having are not what they would expect to find when they go out into the marketplace," Rechtman said.
---
"Our organization is actually set up so that it will continue to be run by students at UGA into perpetuity."
– Zach Leitz
---
Unlike Harris and Blount, Leitz will focus more on the natural order of succession to keep The Backpack Project running after he graduates. 
"Our organization is actually set up so that it will continue to be run by students at UGA into perpetuity. Every year when a class of seniors graduate, we hire freshmen from the incoming class to take their place, pick up the torch and continue advancing our mission forward," Leitz said. 
Orgbon said activism has been a part of his life and will continue to be. Since starting his nonprofit at 12, he has grown up with mentors and made new friends through his work. 
"Giving back and those moments where I am seeing the impact that we're creating is so incredible, so life affirming. I think activism, as Alice Walker said, 'is my rent for living on the planet,'" Orgborn said.