For Tony Raffa, who opened the first franchise of Zombie Coffee & Donuts in Athens, the sweetest part of managing the shop isn't the maple icing donuts but rather the ability to positively change the local community.
As the 22-year-old business management student was wrapping up his last semester at the University of Georgia, he met Chuck Randleman, a frozen yogurt magnate based in Washington D.C. After kicking ideas around for a coffee shop specializing in self-serve caffeine, the franchise was realized. 
The business evolved from pop-up shops located in Randleman's frozen yogurt stores and out of shopping carts on the D.C. streets to an established store. Since then, Raffa has brought his idea and delicious donuts to Athens as the second location celebrates nearly three months of business on Broad Street.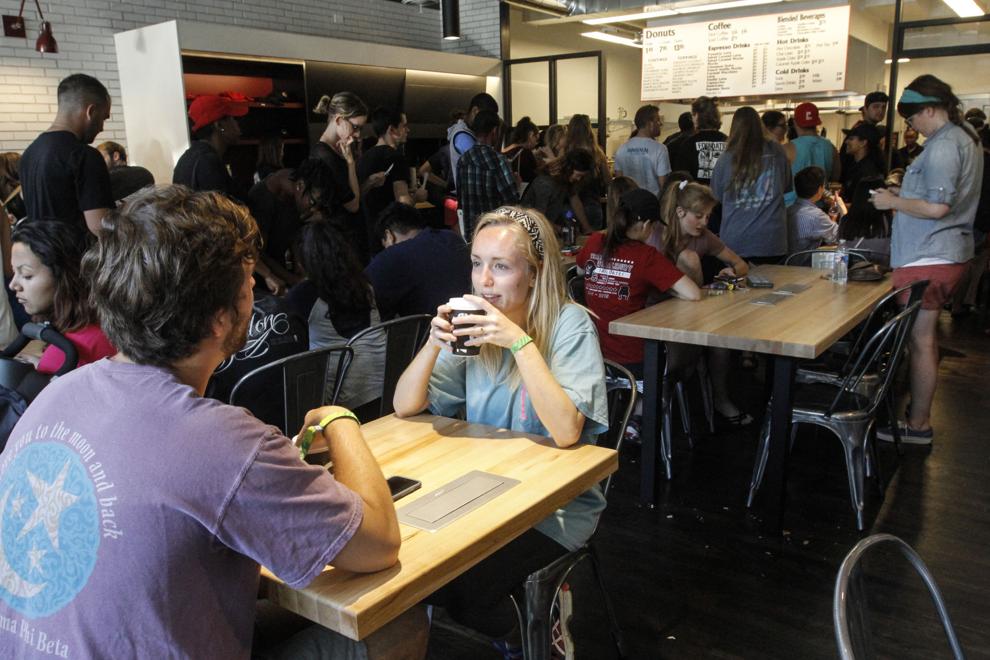 "The original idea came because I hated waiting in long lines for coffee, so we were thinking how can we put out self-serve coffee that's good?" Raffa said.
But because of the store's hype, patrons waited in lines extending out the door for the store's opening May 23. 
Taking inspiration from his mentor's self-serve frozen yogurt machines, Raffa implemented this same technique for his coffee and then set to work cranking out ideas for hot, made-to-order and customizable donuts. 
But by far the biggest element Raffa aims for Zombie to accomplish can be read in the last line of its mission statement: "Zombie Coffee and Donuts does not want to simply be the Best Coffee and Donut Company IN the world, we want to be the Best Coffee and Donut Company FOR the world."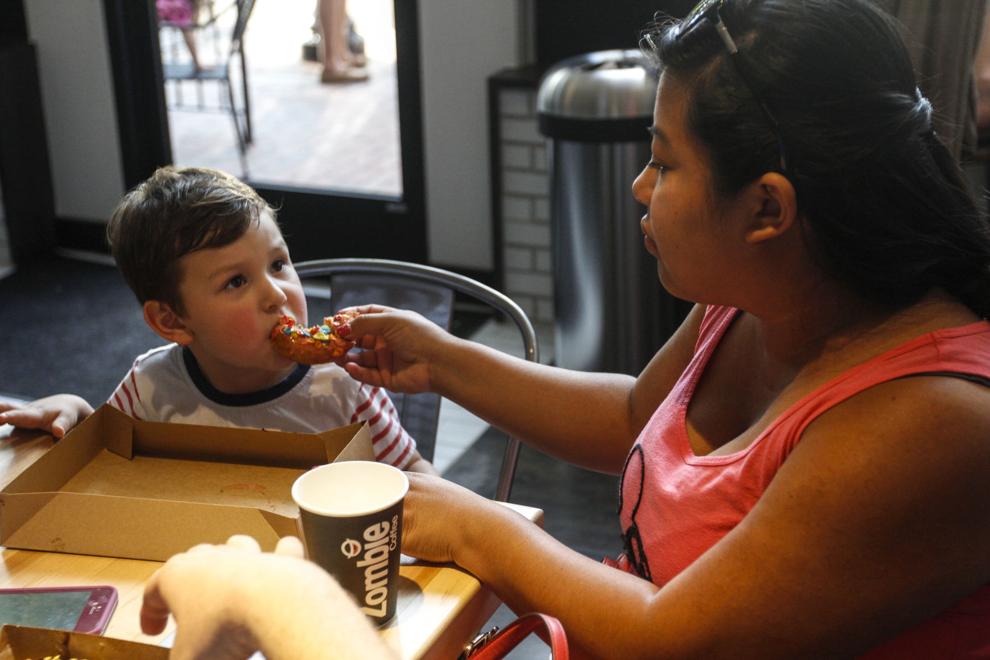 "When I was a student here, I worked with a lot of local organizations and charities, and I realized that there was this divide between them and the students. I felt like a lot more students would want to help, and they maybe just don't know where to look," Raffa said. "What I'm trying to do here at Zombie is fix that."
According to a letter posted to Zombie's website, every month the store selects three local charities or organizations with a good cause and sets up a series of vote boxes representing each one. Customers are allowed one vote per order, and the highest scoring charity at the end of each month receives 5 percent of overall sales from Zombie. In doing so, not only does Raffa raise money for these causes but also awareness.    
"I always knew I wanted to do a business that was socially impactful and successful in part because of that," Raffa said. "We have a great product, and people come for that, but they also realize we have a bigger goal. At the end of the day, my goal is to build a business that shows nonprofits can be successful."
One of the organizations in mind for August is the Student Veterans Research Center. Originally contacted by the School of Social Work, director Ted Barco spoke on the actions Zombie has initiated and the influence it would have for the SVRC. 
HERE
"Financial challenges are the biggest problems facing our non-traditional students. About half of them have dependence of some type, be it children or spouses," Barco said. "We would translate this gift into awards and scholarships made available in the spring to students. 100 percent would go towards financial awards."
Raffa predicts that the influence Zombie will make in Athens is one that will ensure the shop stays open for a long time.
"As someone who's lived here and been in the community for a while, there's a lot of things that this town wants and demands. Compared to D.C., Athens gets behind companies that are behind Athens. It's that cyclically working community," Raffa said. "Athens is a special place where everyone has your back. I'm here to help the community, and Athens is here to help me back."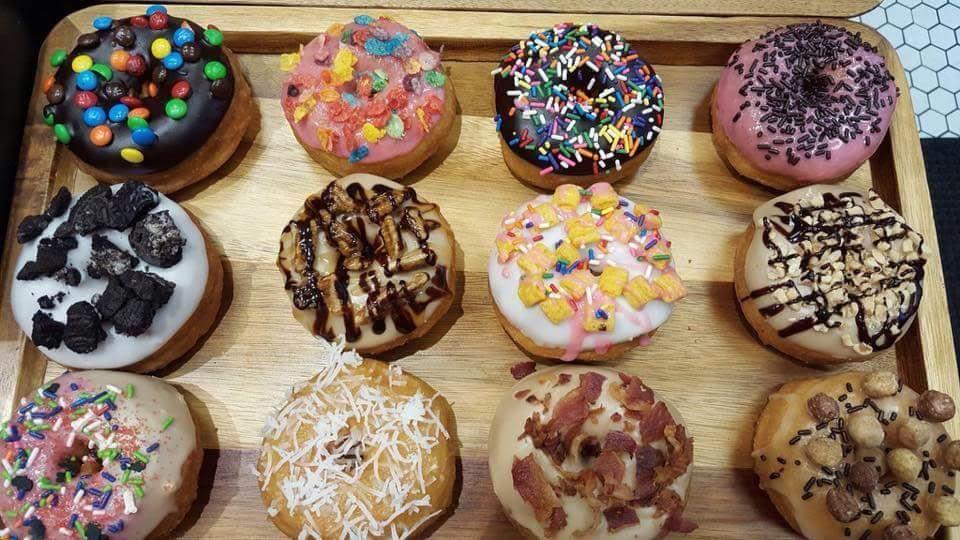 Julie Hong, a UGA public relations major and Zombie employee since its opening, said the drive to affect positive change is a major factor in the shop's success.
"Tony is really passionate about giving back to the community, it's part of his business model and ideal," Hong said. "He believes that only once you give to the community will it give back to you, and that's how we'll see improvements."
Barco agreed with this sentiment, saying it was a business model more companies should replicate to provide for their communities.
"I think that the fact that they're giving back to the community in such a direct way through these donations has a profound impact whether on us or other organizations," Barco said. "Waking up and receiving an unexpected donation, it's a wonderful model. When you look at the numbers of corporations in Athens and further out, I've never seen another company do that."