To those pursuing degrees in law at the University of Georgia, the name Tara Baker is likely a familiar one. However, the importance of Baker's name and memory is important not just to law students, but to each and every person who sets foot on the UGA campus or in the city of Athens.
Baker was a dedicated and intelligent student, an adoring sister and truly motivated to better the world. This is why it came as a shock when Baker was found brutally murdered in her apartment on the eastside of Athens on Jan. 19, 2001, the eve of her 24th birthday.
Tara Louise Baker moved to Athens in 1999 upon her acceptance to the UGA School of Law. She graduated cum laude from Georgia College in 1998 with two bachelor's degrees in political science and paralegal studies. When Baker wasn't busy with classes, she worked at the local law firm Fortson & Bentley, which is now Fortson, Bentley & Griffin, located on Daniell's Bridge Road.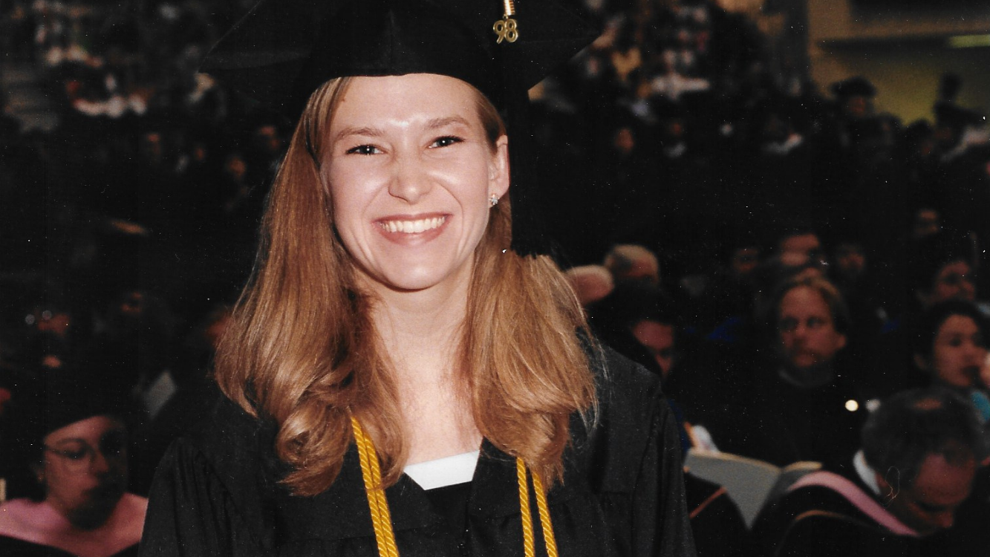 Baker's younger sister, Meredith Schroeder, described her as someone who always had a very resolute sense of justice and fairness. She had a kind heart, and soon after entering law school she shifted her aspirations from being a prosecutor towards the "happier" career of real-estate law.
The case of Baker's murder left a scar on UGA history, but Baker's friends and family are working to preserve her memory as a loving sister and daughter, inspired student and beloved friend who climbed the same steps, opened the same doors and learned in the same classrooms as students still do today.
A 'perfect little family'
Baker was born on Jan. 20, 1977, in East Point, Georgia. She was the first child born into what Schroeder said was often described as, "the perfect little family, with two boys and two girls." Baker's family also included brothers Adam and Kevin.
"There were four years between each of us," Schroeder said. "The dynamic was different between each of us. Adam and Tara were best buds because they grew up together, just the two of them, until I came along. I was the little sister that she had always wanted. And when Kevin came along when Tara was 12, he was her baby. She adored him."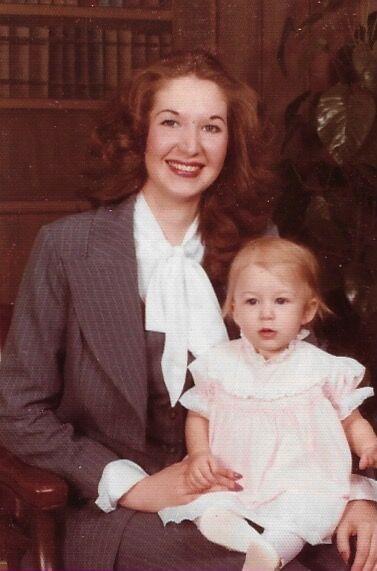 Schroeder describes the unique dynamics that Baker shared with each of her siblings and everyone she knew as one of the most beautiful and memorable things about her.
"Everyone had a very special relationship with Tara. People who hadn't seen her in years could walk up to her and she would start talking as if you were the only person in the world at that moment," Schroeder said.
Baker spent her childhood years in the small town of Lovejoy, Georgia, with her parents, Lindsay and Virginia, and her three siblings. Schroeder recalls sweet childhood memories with Baker, singing along to the radio while driving to Schroeder's dance rehearsals and swim meets.
On the day of Baker's death, a single CD was pulled from the burnt remnants of her apartment — Lee Ann Womack's "I Hope You Dance."
"There are some songs that, when I hear them, instantly take me back to childhood," Schroeder said. "It never fails that when I have something heavy on my mind, that song will come on the radio and I always say, 'OK, Tara, what are you trying to tell me?'"
Baker always had a talent for mediation and a strong sense of right and wrong, Schroeder said. Baker's legal aspirations were evident even from early in her childhood, and were particularly apparent on one specific occasion.
One night, when Baker's favorite TV program was disrupted for a State of the Union address, she was furious. Baker wrote a letter to the president detailing her disgust with him for interrupting her program, and even drew a picture of a child blowing a raspberry, according to Schroeder.
Baker was the natural mediator of squabbles between her friends and siblings as well.
"If Kevin and I were in an argument about something, Tara would always come in and mediate the arguments. She was just a kid herself, but she would always try to figure out what was fair," Schroeder said.
An unimaginable tragedy
According to the Georgia Bureau of Investigation, Baker's body was found at around 11 a.m. on Jan. 19, 2001, by firefighters responding to a fire in her residence in the Deer Park subdivision off of Lexington Road.
Baker had been beaten, stabbed, strangled and potentially sexually assaulted and her apartment was subsequently set on fire. There were no signs of forced entry noted when firefighters arrived on the scene.
Baker was last seen by her friend around 7:30 p.m. on Jan. 18, 2001, studying at the UGA Law Library. The same friend spoke to Baker on the phone at 9:46 p.m. later that night, when Baker checked to be sure her friend got home safely, and mentioned her plan to leave the library around 10 p.m. This was the last time anyone spoke to Baker.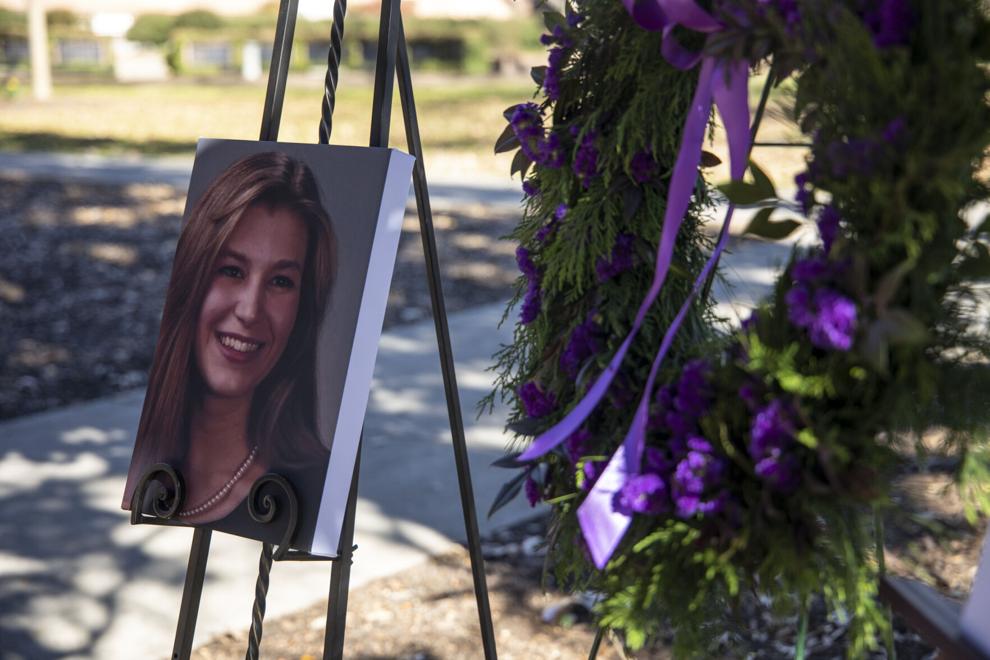 Baker's case, now 20 years old, is one of several unsolved murder cases in Athens-Clarke County. The Baker family finally received a death certificate in 2010, ten years after Tara's death, but only after a call from the governor and a hand-delivered letter from Tara's father, Lindsay Baker, directly to the coroner.
After decades of unfulfilled promises and indescribable emotional tension between the Baker family and the Athens Clarke-County Police Department, the family finally received an autopsy report on Sept. 19, 2020 — following a media surge surrounding the case due to Cameron Jay and his "Classic City Crime" podcast's coverage of Baker's case, which released 24 episodes between June 2020 and January 2021.
A new initiative
Jay, a former political science student at UGA, decided in the early stages of the COVID-19 pandemic that he wanted to create and produce a uniquely Athenian true-crime podcast. Having read about Baker's case previously, Jay decided it was the perfect story to bring attention to.
When she was first approached with the idea of participating in a podcast about her sister, Schroeder was hesitant. Others had reached out in hopes of interviewing her in the past, but what set Jay apart was his focus on Tara as a person instead of focusing on what happened to her, Schroeder said.
Jay's series on Baker's case led not only to the family receiving her autopsy report, but also helped the Baker family heal some relationships and wounds that had been hurting for two decades.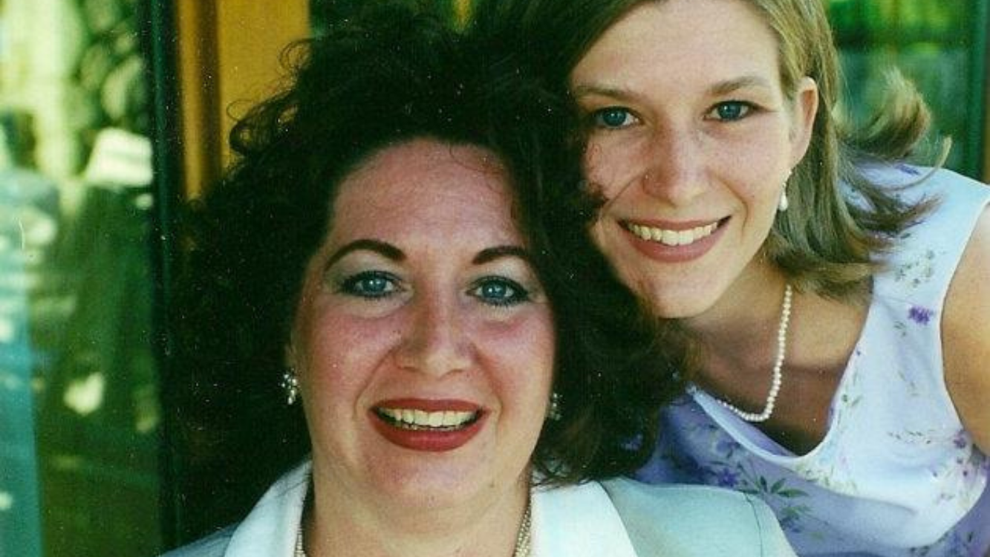 Baker's boyfriend was a suspect during the initial investigation, but was cleared after passing a polygraph test and having his alibi confirmed.
"Up until this podcast, none of us had spoken to Tara's boyfriend since the day that [she died]. If nothing else came from the podcast, it mended bridges that had burned and been lost in the river. To look at him and say, 'We know you didn't do it. We forgive you. Please forgive us,' was incredibly healing," Schroeder said.
Jay and the Baker family joined together to launch a new initiative encouraging people to join "Tara's Team," and reach out to their state leaders and representatives to find ways to ensure that the mistakes that happened in Baker's case never happen again.
They hope to encourage government officials to ensure that communication with the families of victims is open and honest, outside help in investigations is accepted when needed, all persons of interest are interviewed in a timely manner and all evidence is kept secure in all cases — issues that Jay and the Baker family believe are reasons Baker's case remains unsolved.
Anyone who may have information about Baker's death should contact the Athens-Clarke County Police Department at 706-613-3337 or the GBI's Athens Regional Office at 706-542-7901.