In late 2011, Luis Correa, operations manager at Avid Bookshop, traveled from California to Athens to move in with his boyfriend he met online. Just a few weeks later, Avid Bookshop at Five Points opened its doors for the first time, and Correa knew he had to stop by for the store's debut. He has always been a book person.
Fast-forward eight years, owner Janet Geddis announced in December 2019 that Avid was closing its original location on Prince Avenue, which opened in 2011, due to the building's rising maintenance costs, among other reasons. Before its final closure, however, Correa utilized the building as a venue to marry his longtime partner. Avid came full circle for him.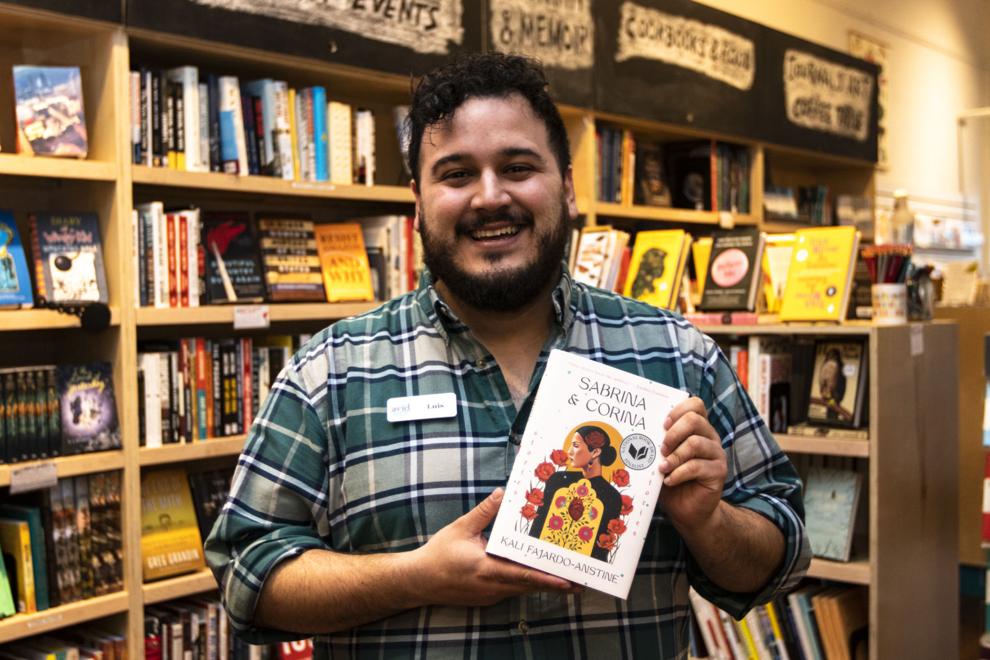 While noting the store's sales have declined for several months, Geddis assured readers that "Avid isn't going away" and that its second location in Five Points would remain open.
In contrast to visiting a bookstore to buy books, internet shopping — whether for books, clothes or electronics — has exploded in recent years, and on top of the e-commerce heap rests Amazon. Raking in billions of dollars every year, Amazon — which originally began as an online bookstore — is the largest book retailer in America, comprising 42% of book sales and 89% of e-book sales in 2018, according to Bloomberg News.
Amazon, alongside other wholesale retailers like Sam's Club, has pulled Athens residents' dollars away from traditional brick-and-mortar businesses, said Jeff Humphreys, the Director of the Simon S. Selig, Jr. Center for Economic Growth at the University of Georgia.
"I think the combination of value and convenience explain the success of Amazon," Humphreys said. "I'm talking about books now, but it really goes beyond books. It's just very easy to sit in your house and shop on Amazon."
In early 2016, Jackson Street Books closed its doors after more than 30 years in business. Beat the Bookstore and Baxter Street Bookstore closed their doors in spring 2018. The business owners of both Jackson Street and Beat the Bookstore said Amazon played a role in their store's closures.
Not so Normal Books
Before they opened Normal Books on Prince Avenue, the Eatons knew purchasing books from Amazon had become increasingly popular.
"Amazon was already there. It's not like they opened up behind us, we knew they existed," Mary Eaton said. "A lot of people thought 'Have you lost your mind, putting in a brick-and-mortar location here, when everybody just goes to the internet?' But that's where I go back to the experience of being here, and you can't get that a lot."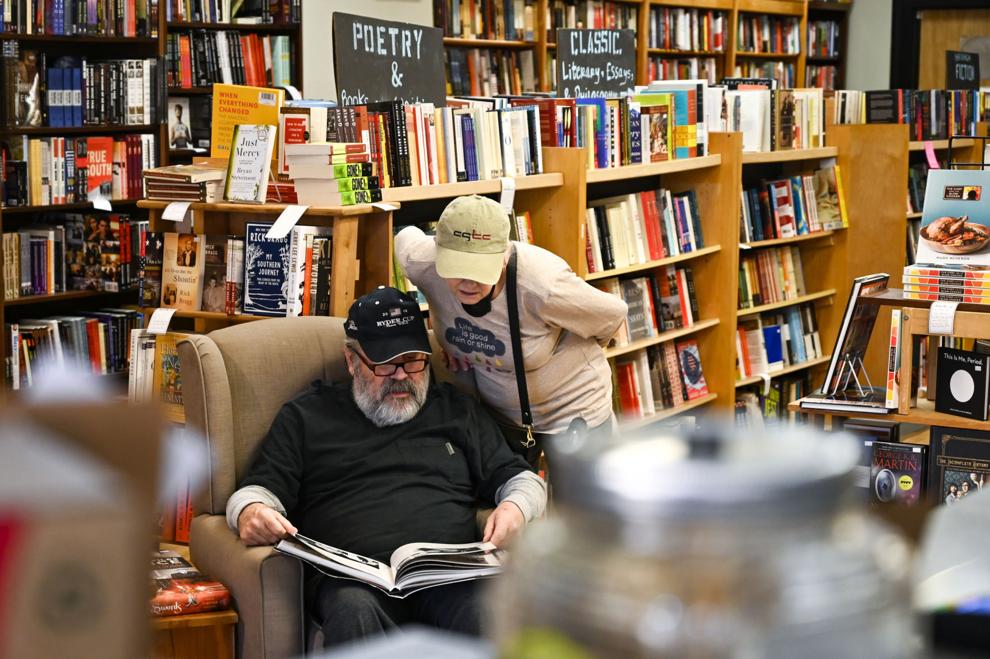 Chris and Mary Eaton opened Normal Books in December 2017, as the couple had always dreamed of owning a "community-based" bookstore. The couple was also looking for something to do in their retirement. Mary Eaton describes the store as a "mom and pop operation," as the store only has two additional employees.
"If you're looking for just a very specific title and you just got to have that title and that title only, but we may have it," Mary Eaton said. "But the better frame of mind to come in here with is that you're willing to just peruse around and see what treasure you find because the place is just full of them."
Both Avid Bookshop and Normal Books focus on providing community-centric events, such as author readings and book panels to engage the Athens community.
One of the primary ways Normal Books gathers books to sell is buying from Publisher's Overstock. Instead of receiving the last releases, Normal Books purchases books from publishers that have been returned by other bookstores. Bookstores return books to publishers for many reasons, including ordering too many copies.
The store strives to curate award-winning books based on what genres its clientele prefer. Normal Books carries around 20,000 books and around 6,000 titles. Mary Eaton said the store's best-selling genres are history, cookbooks and literary classics, calling its clientele's taste "eclectic."
Their efforts are paying off and the company is steadily growing, Mary Eaton said.
Although buying from one of these local stores might seem inconsequential, Humphreys noted that money spent at local businesses often get respent locally at other businesses and stores, which helps the Athens economy.
At Avid Bookshop, Correa said the store has been "vocal" about Amazon's effect on the community.
"Amazon doesn't pay local taxes," Correa said. "So when you shop with Amazon, you're not contributing those sales taxes to your local schools, to local initiatives and your local government."
Avid about the Community
Following the Prince Avenue location's closing, Correa said the business received a surge of support for the business. Correa hopes the community will stay "committed" to keeping Avid in Athens.
"People are constantly looking for ways to get away from their screens," Correa said. "I think now more than ever with the flood of information, news, 'fake news,' social media, they're really trying to find a place that can serve as a way to meet and talk to like-minded and different people."
Avid's biggest challenges are the business's tight profit margins and its small floor space. Because of space constraints, Avid can't house an enormous selection of books. However, Correa said while the store's most sold genre is literary fiction, its readers have diverse tastes and are open to "weird, different" books.
Normal Books' efforts to engage the community have paid off, Mary Eaton said, as the company is steadily growing as new customers walk through its doors. Avid Bookshop is looking to increase their digital footprint and host more events to draw the community into the shop. The store has 13 events scheduled for March.
"The fact that we can have that kind of meeting place here is really special," Correa said. "You don't have that with Amazon. You just have some stranger leave a package on your door."