At the center of the Athens Farmers Market is sustainability, where involved farmers are committed to sustainable agriculture in order to provide "healthy, affordable food to the community." But these farmers are also adapting to a continuously changing climate, in which managing their land requires the same kind of commitment.
At the end of the summer season, farmers Mandy and Steve O'Shea of 3 Porch Farm in Comer, Georgia, are selling dahlias — bushy, warm-colored flowers native to Mexico. Using fruit from their farm, the pair also sells "Honeypops" at the farmer's market made with local honey. While continuing to run their business, the O'Sheas are also getting used to adjusting for warmer winters and hotter summers.
While December and January used to be when their farm would slow down productivity, they now use July and August as their farm's "resting period" due to the extreme heat which isn't conducive to what they grow.
"The new normal is that there is no normal," Mandy O'Shea said.
Erratic weather woes
The O'Sheas knew they wanted to focus on sustainability when they first thought of starting a farm.
It was when Steve O'Shea was working towards his master's degree in conservation biology 20 years ago that sustainability "became a driving force" in his life. He dropped out of college in order to devote his life to addressing the changing climate through sustainable practices. The O'Sheas met in 2003 and this pursuit culminated in 3 Porch Farm which opened in September 2011.
"We're trying to live a decent life while trying to do something good," Steve O'Shea said.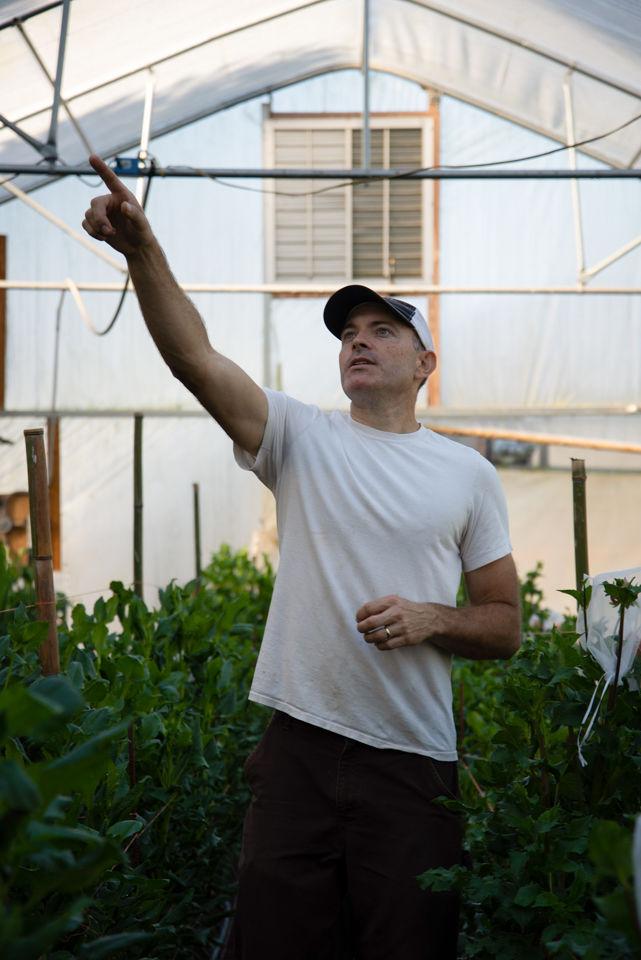 To take their sustainable practices a step further than just organic, the O'Sheas use four solar installations to power farm equipment and use biofuel in three of their farm vehicles. This fuel, which produces zero net carbon, is made from used frying vegetable oil donated from The World Famous in downtown Athens.
The O'Sheas practice sustainability not only to anticipate the future but also to prepare for changing weather patterns.
"The weather has become more erratic," Steve O'Shea said.
Outside of Athens, people are noticing changes, too. According to a May 2018 Pew Research Center study, 59% of Americans can see the effects of climate change where they live in the form of extreme weather patterns.
The Atlanta-Journal Constitution reported May 2019 as the hottest May on Georgia record. Athens-area farms have also been experiencing extreme changes in the weather, and have been for years.
Ed Janosik of Sundance Family Farm in Danielsville, Georgia, began seeing more extreme weather patterns about 10 years ago. In 2018, Janosik saw an excess of 25 inches of rain as compared to average, creating a condition in which his crops couldn't grow. Janosik has farmed on Sundance Family Farm for 16 years and sells vegetables such as kale, radishes and carrots at the farmer's market.
In Georgia, increased rainfall and extreme heat work in tandem, as warmer air contains more water vapor resulting in heavier rainfalls, according to the National Climate Assessment.
"The hots are hotter," Jacqui Coburn of Front Field Farm in Winterville, said about summers in the state.
Coburn's assessment is accurate. There have been increasing number of days above 95 degrees Fahrenheit in the Southeast, according to a 2014 study by the National Climate Assessment. Heat like this means that corn yields "could decline by 15% and wheat yields by 20% through 2020," according to the same study.
Accommodating for the future
Farming is a continuous practice of adjustments, Janosik said.
Coburn, who participates in the Athens Farmers Market, has had sustainability in mind since she opened her farm in 2012. At the tail-end of summer, she sells tomatoes, "lots of okra," peppers, fresh cut flowers and fresh herbs.
Janosik and Coburn are both certified organic, while Janosik is also certified naturally grown (CNG). While the organic seal is verified by the United States Department of Agriculture, CNG is a "private nonprofit organization" which relies on peer reviews in which inspections are "carried out by other farmers." Both seals mean that farmers value ecological balance and biodiversity.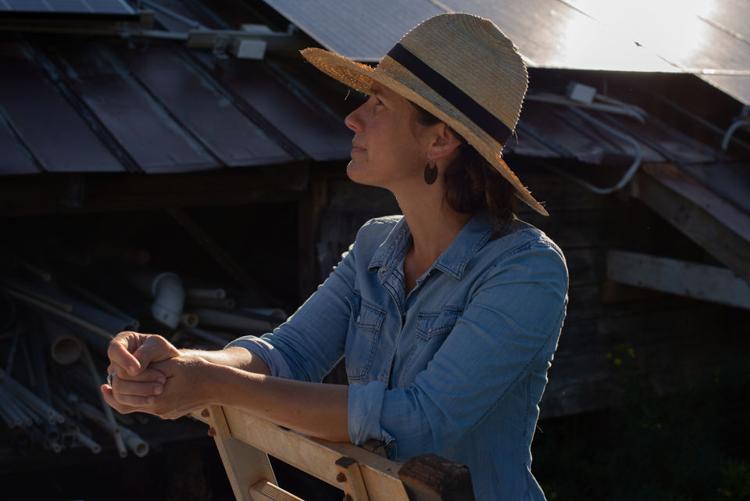 Both Janosik and Coburn use cover crops to promote and protect their soil against pests, and do not rely on synthetic pesticides, herbicides or fertilizers. Avoiding toxic pesticides also prevents the risk of contaminating water and other vegetation.
Even the farms that strive to achieve net zero carbon emissions — such as 3 Porch Farm — are still involved in unavoidable energy usage.
"Sustainable farming is somewhat of a misnomer," Steve O'Shea said.
O'Shea sees the energy used in farming equipment as well as in transportation as contradictory to sustainable farming practices.
"There's not much you can plan for, except doing my part in reducing fossil fuel consumption," Janosik said. "It's all a part of farming that you'll have those ups and downs."
Despite the inevitable consequences of climate change, Steve O'Shea thinks if everyone does their part to reduce their carbon footprint, there are stronger chances of a future with fewer extreme weather incidents.
"What we're doing with our farm is creating a small slice of the world that we wished we lived in," Steve O'Shea said. "If everyone can be as responsible as possible, then our odds of a healthy future are much better."