Best wings - Amici
The menu apparently insists that customers can choose from six different wing flavors, but there's only one that matters. Amici's honey hot wings, the perfect mix of sweet and spicy, are head and shoulders above anything else in town. If you're looking for a discount, head there on Wings Wednesdays, but be ready to wait in line.
Best thrift shop - Atomic
Atomic, formerly called Agora, is an authentic vintage store that caters to all. Stepping through the crowded glass door feels like stepping back in time with clothes from almost any decade, '70s patterned furniture and stacks of records to keep you browsing the aisles for hours.
Best burgers - Clocked!
If you're looking for the best place to enjoy a classic burger and fries in the Classic City, look no further than Clocked! on Washington Street. The restaurant not only has a variety of creative sandwiches but also tasty gluten free and vegan choices. There is no better way to end your meal at Clocked! than with a PB&J Milkshake.
Best hangover meal - Zaxby's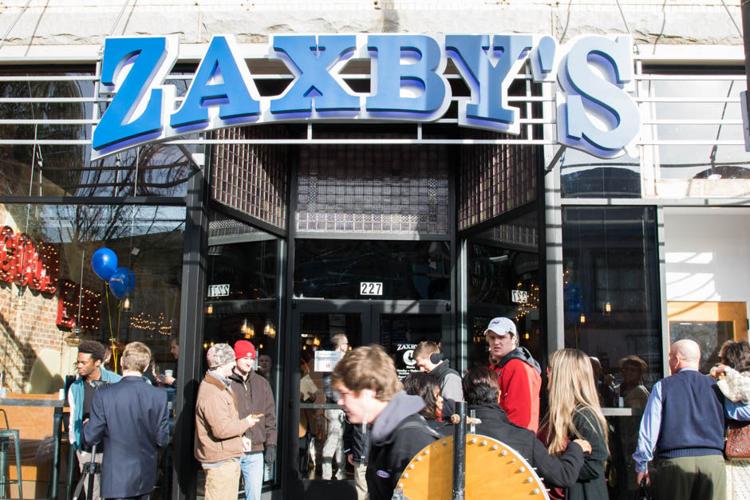 Nurse yourself back to health after a night downtown by loading up on delicious Zaxby's food. You can't go wrong with the Kickin' Chicken Sandwich, and if you're craving a healthier option, Zalads are the way to go.
Best gluten-free meal - Ted's Most Best
It's hard not to choose Ted's Most Best solely based on its selection of gluten-free options. While a gluten-free diet often restricts restaurant goers to yet another salad, Ted's Most Best offers house-made gluten-free pizza and pasta.
Best places for a GNO - Pauley's
If Friday night rolls around and you haven't seen your girlfriends all week, head over to Pauley's for wine, cheese, dessert crepes and an open atmosphere where you can catch up with each other.
Best book nooks - Avid bookshop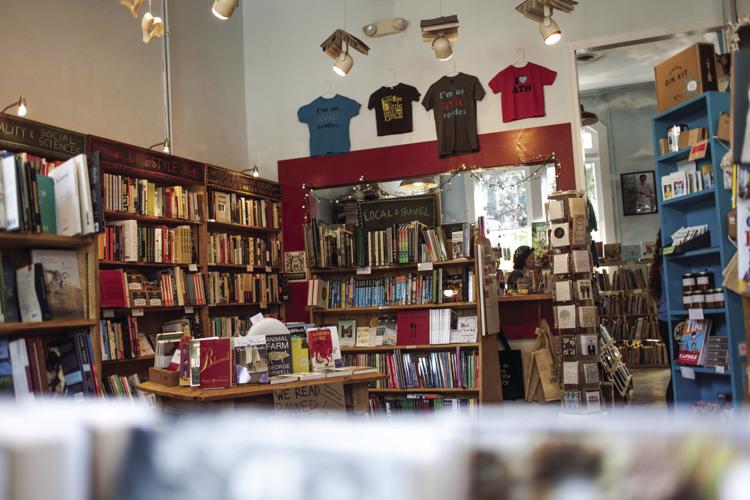 Wander into Avid Bookshop on Prince Avenue and you'll find an enclave of creativity and support, as the shop offers countless guest speakers and book clubs. After five years in business, Avid Bookshop opened a second location in Five Points earlier this year.
Best places to set up hammock - North Campus
What better way to enjoy a beautiful day on campus that setting up a hammock on North Campus? The large trees on North Campus provide privacy to set up an eno and snooze, study or simply watch passers by.
Best unique workout classes - Rubber Soul Yoga 
Yoga at the Rubber Soul is special not only for the laid back, easy-going atmosphere, but also for the fact that classes are technically free. Although there is no cost, the recommended and respectable custom is to give a small donation to the studio. The yoga instructors volunteer this way as a form of karma yoga.
Best photo op when in Athens - Chapel Bell
Having your picture taken in front of UGA's Chapel Bell is popular for a reason — it's classic. The rich history of ringing the bell when classes begin and end and for religious ceremonies, graduation and football victories paired with the stark, white background makes for a clean photo embedded with deep meaning.
Best coffee shop - Walker's Pub & Coffee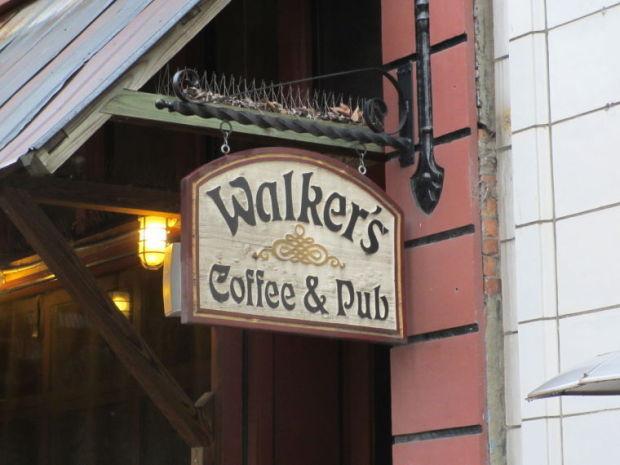 Between great coffee, a solid lunch menu, a relaxing atmosphere and a convenient location right across the street from the Arch, Walker's is practically the perfect coffee shop. Walker's is a great place to study during the day and a great place to relieve stress at night, as the cafe turns into a bar during the evening.
Best student startup - Nedza's Waffles
Founded by UGA student Joe Nedza, this startup, which offers ice cream and toppings inside cone-shaped waffles, has taken off in the first months of business. Look for the stand around Athens and at special events.
Best new store - The Indigo Child
The Indigo Child is a vintage clothing store that provides countless good looks at a low price. The store opening has had particular influence in Athens through the store's Help Athens Homeless shirts, which aid the city in a stylish way.
Best Mexican - Tlaloc
While the subject of Mexican food can be a highly-debated topic in Athens, Tlaloc is by far the most authentic, and ultimately the most delicious. It doesn't matter if you can't pronounce the restaruant's name, just order a chimichanga with some pupusa — a meat and cheese-stuffed corn tortilla — and let your stomach figure things out later.
Best Thai - Siri Thai Cuisine 
Siri Thai's pad thai dish consists of a bed of rice noodles and chicken breast seasoned and smothered in peanut crumbles, sprinkled with crunchy beansprouts, fresh chives and a hint of lime to garnish. Paired with the intimate ambiance of stringed lights, the bohemian iron spiral staircase and dim lighting, this venue is perfect for a date.
Best Mediterranean - Taziki's Mediterranean Cafe
Located in Bottleworks on Price Avenue, Taziki's serves the freshest Mediterranean food you'll find in Athens. It's hard to go wrong with a gyro, but it's specialty items such as the roasted pork loin sandwich and the chargrilled lamb plate that make the cafe stand out.
Best outdoor adventure - State Botanical Garden of Georgia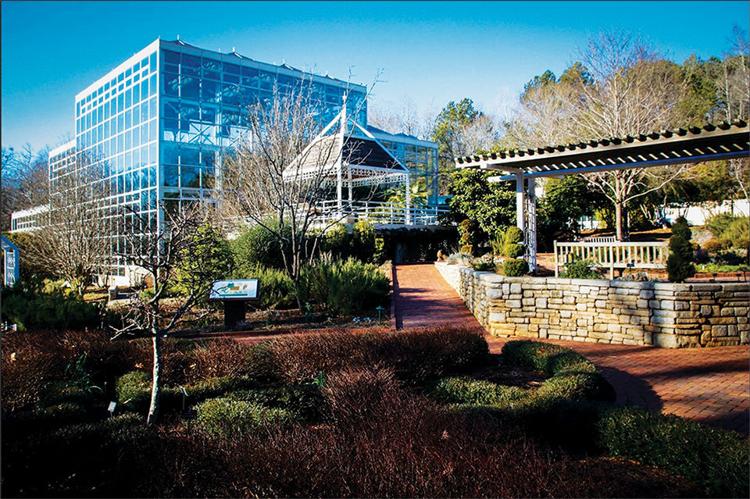 Take a break from studying or city life and spend the day in nature at one of the most beautiful sites in Athens. With trails, gardens and exhibits, you can fill your day with the outdoors.
Best place to watch football - Hedges On Broad
On Saturdays at Hedges, it's impossible to turn your head without catching the glimpse of a football game. This bar has spacious standing room decked with wall-to-wall televisions and a large outdoor patio perfect for heckling rival fans.
Best hidden secret - The Tree Room
One of Athens' most interesting, yet unknown, places to visit is The Tree Room. Located near Broad 9A, The Tree Room is a space featuring Koi ponds, benches and a tree protruding from where the roof should be. The Tree Room is a perfect place to take friends to show that you truly know the Classic City.
Best cheap date night - UGA Observatory
Need to impress your date on a budget? Show them outer space without leaving Athens at the Observatory. Visits to the Observatory, which is located in the UGA Physics and Astronomy building, require reservations.