With one national holiday coming to a close, it's time for the next one — July 6, National Fried Chicken Day. People have an excuse to drop their diets and eat as much crispy fried chicken as they want in order to celebrate this national holiday. Here are some places to get fried chicken in Athens, ranked from best to worst, according to some experts (the staff of The Red & Black).
First, turn this puppy on repeat. Now let's get started.
The Winner - Cane's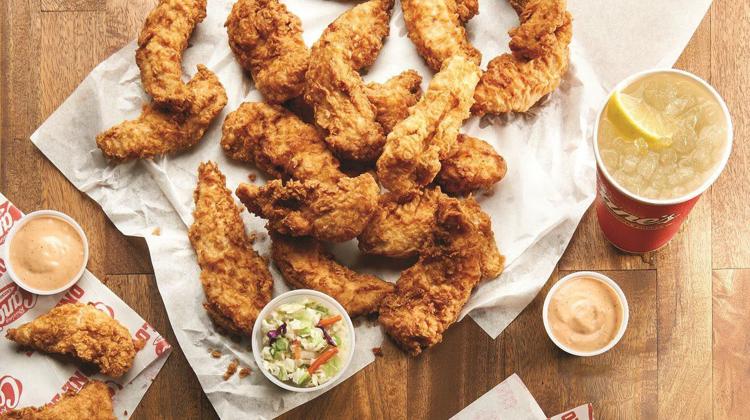 With the amount of home cooked, non-chain restaurants in Athens, it's a bit funny that the best chicken fingers are found at a nationwide chain. But the numbers don't lie, or in this case, the opinions of Red & Black staffers.
Also known as Raising Cane's Chicken Fingers, this chicken restaurant started in Louisiana and made its way to Athens in 2006, allowing college students and Athens residents to enjoy their fried chicken fingers and fries. The first Cane's to open in Georgia opened on Baxter Street in Athens, where it still is today.
Madeline Laguaite, a staff writer for The Red & Black, said Cane's has the best fried chicken in Athens. A bold claim to stake among the array of southern food restaurants, but she was confident in her decision that Cane's is the best. She also made it a point to measure it up to the once beloved Zaxby's.
"I think their chicken tastes better than Zaxby's and it's a bit crispier," Laguaite said.
Laguaite wasn't alone in this claim either. Abby McGill, a contributor for The Red & Black, also thinks that Cane's has the best fried chicken.
"I've never had it before I moved here so it gives me something a little different than what I'm used to," McGill said. "I know people say it tastes like Zaxby's, but I think it tastes better quality wise."
Kaley Lefevre, news editor at The Red & Black, thinks Cane's is also better than Zaxby's. Follwing the trend, she continued to throw some hard shade at Zaxby's.
"The chicken is more tender [at Cane's] and doesn't feel like it was fed with crazy GMOs," Lefevre said. "Even though it's almost soggier than Zaxby's, I like the breading better."
It doesn't stop there either. Even though this is just about chicken, Lefevre starts drilling their fries too.
"Their fries are better and are always perfectly salted whereas Zaxby's tends to go overboard with their seasoning some days and not use any at all on others," Lefevre said.
It seems we have a more than clear winner. Let's check out the runner up.
The Runner Up - World Famous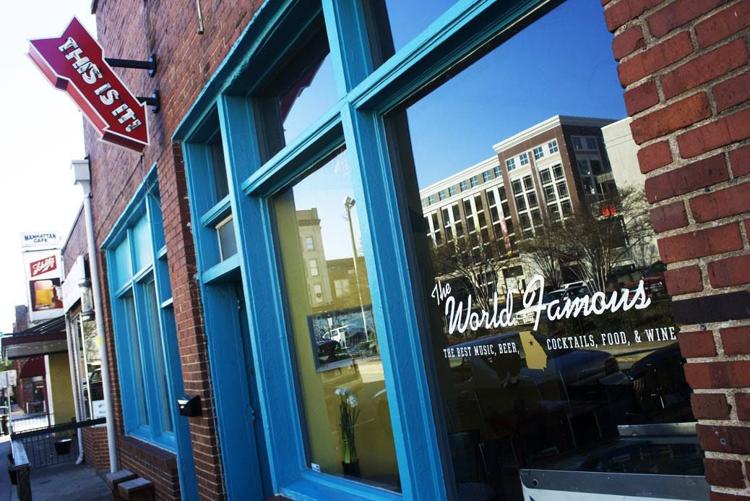 World Famous is known for more than just its funky art and late night music shows. Of course we remember when chicken and waffles were all the craze, and World Famous has kept this trend alive and well, but with a twist.
They have a section of the menu called the "Chicken and Waffle Club", where customers can eat chicken and waffles with maple syrup, bacon, lettuce and tomato on top.
Rhett Smith, contributor for The Red & Black, enjoys the fried chicken and soft waffle from the World Famous but thinks it has a slight flaw, setting it back a little on the running board.
"The combination of textures with fried chicken and soft waffle is absurdly good, although it's never not fallen apart," Smith said.
3rd Place - The Place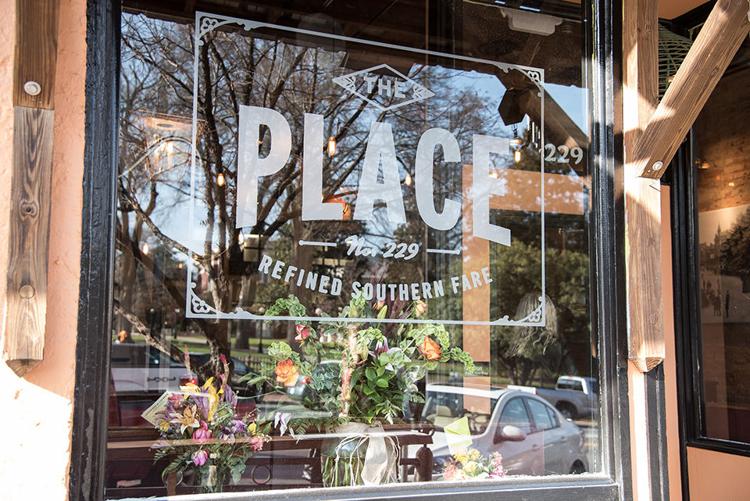 At least a true southern restaurant made it into the top three. This downtown restaurant is not only known for their fried chicken, but their decadent southern cuisine crowding the menu as well. But for a lot of true southern folks, if there's fried chicken on the menu, it's bound to be ordered.
"I've only had the chicken sandwich, but I'd assume the chicken n' waffles is the same. The chicken is great quality and doesn't feel processed," said Tony Walsh, photo editor at The Red & Black. "It really feels like a home cooked meal instead of fast food."
4th Place - Chick-fil-A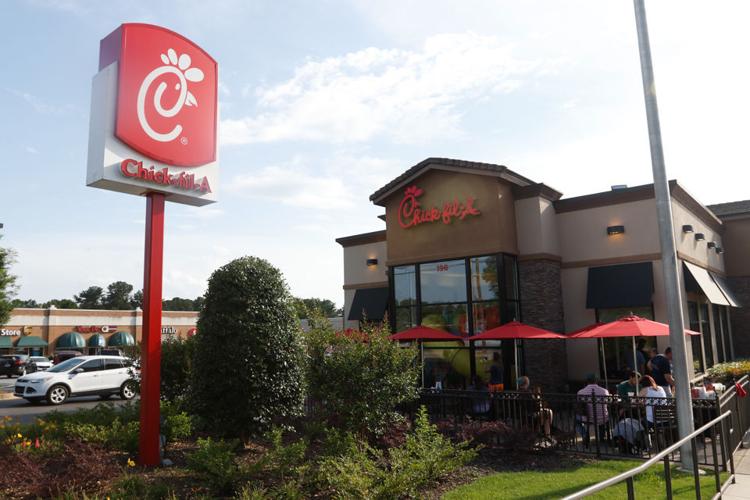 And back to the chain restaurants, although Chick-fil-A is admittedly a staple of the South.
This widely known and loved fast food restaurant has many locations in Athens, including on Barnett Shoals Road, Atlanta Highway, Alps Road and Epps Bridge Parkway. They will also be wiggling their way into downtown to replace the Five Guys this fall.
Aside from their campaign of pitting cows against chickens, they are widely known for their classic chicken sandwiches and waffle fries.
Erin Schilling, managing editor at The Red & Black, said Chick-fil-A is one of her favorite fried chicken places to go to particularly because the condiments available for your chicken. Apparently this has turned into "best sauce places in Athens," forget about the fried chicken.
"Chick-fil-A has the best sauce out of the fried chicken places," Schilling said.
Also, a quick life hack from The Red & Black: make sure to get extra sauces to save for later. It's sure to elevate any meal, and Schilling can attest to that.
Last Place - Golden Chick
Did you know there was even a place called Golden Chick in Athens? Neither did we, except that there's apparently one on Macon Highway in Watkinsville and it's not a highly recommended place to go get fried chicken.
"Never ever go to Golden Chick. It's like if a middle school cafeteria tried to copy Zaxby's. I got it from Uber Eats one time while studying and it was terrible," Smith said.