If there's one thing Athens is good at (besides music, food and community), it's coffee. There are an endless number of cafés and coffee shops, many clustered together downtown and others spread out throughout the city.
Below is a ranking of Athens' finest coffee shops.
1. Hendershot's Coffee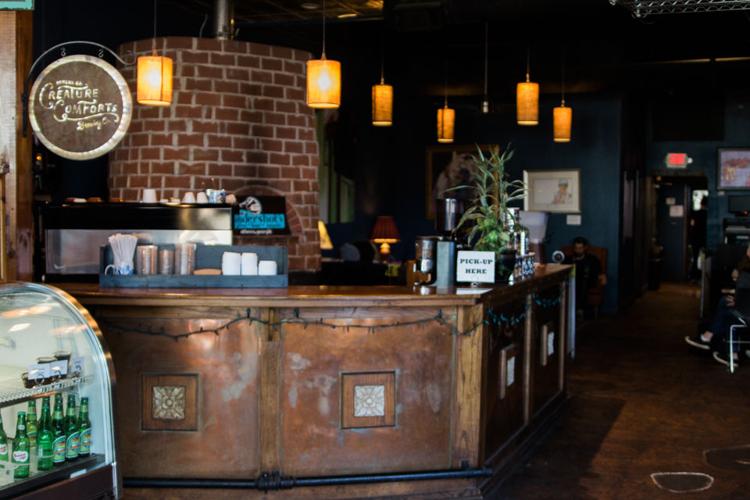 This Athens favorite is filled with mismatched chairs and couches, surrounded by walls stacked with art from floor to ceiling. The dimly lit venue, filled with warm, aromatic coffee, lends itself to much more than just a coffee shop.
This shop not only slings traditional coffee drinks, it slings something a little stronger too. This coffee-shop-bar duo is a creative venue throughout all hours, even late into the night, hosting live music and performances from midday to right around midnight on weekends.
Located on Prince Avenue, Hendershot's is a roomy space in The Bottleworks, serving up not only hot coffee but also bite-sized eats including Bavarian pretzels with honey mustard and Hendertacos.
2. The Rook & Pawn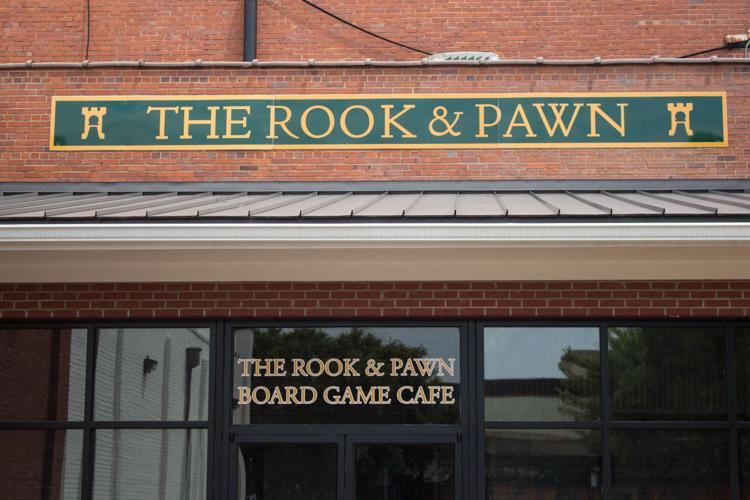 This one came as a curve ball.
Though not usually considered a coffee shop, The Rook & Pawn has an impressive collection of coffees to choose from, in addition to the endless board games covering the wall from floor to ceiling.
One of the most popular drinks is the Cubano Con Leche, which is brown sugar pulled through an espresso shot with steamed milk and froth to top. If you're looking for something more traditional, The Rook & Pawn also offers lattes, fresh pour overs, iced coffees and a multitude of espresso drinks, along with a host of teas.
While there are tables and chairs lining the walls and ample outlets to accompany them, the antique couches, chairs and lamp near the back of the restaurant are the best seats in the house.
Avery Waters, a sophomore communication sciences and disorders major at the University of Georgia, highly recommends The Rook & Pawn.
"It's a very unique place," Waters said. "The staff is so friendly, and it's just nice to sit and get a coffee then read or play one of their many, many board games."
Waters recommended a simple coffee over ice with a pump of caramel and added, "It was delicious."
3. 1000 Faces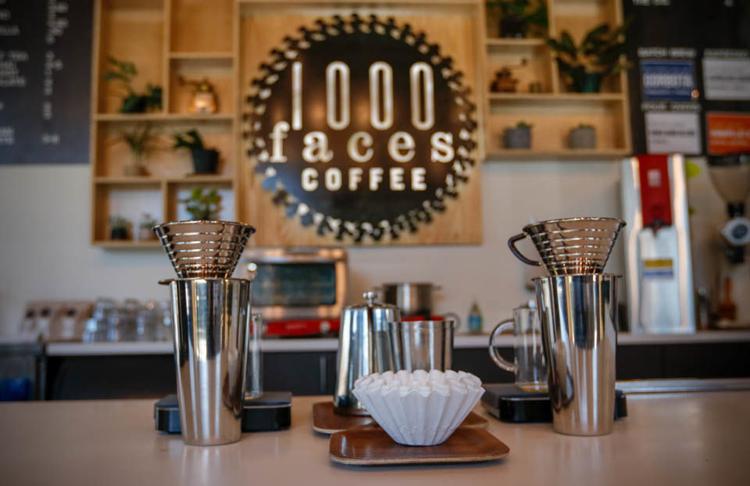 For those with a soft spot for being eco-friendly, this one is for you.
1000 Faces is as delicious as it is sustainable. The coffee merchant is dedicated to their mission, which includes a future with "more consumers being mindful about their coffee consumption" and strongly believes "respect for geographic origin, direct relationships and ecological awareness is the basis for creating a more sustainable coffee culture."
That being said, though 1000 Faces is located on 510 N. Thomas St., they also often sell their product at various farmer's markets, including the Athens Farmers Market, the Freedom Farmer's Market and Grant Park Farmer's Market.
4. Jittery Joe's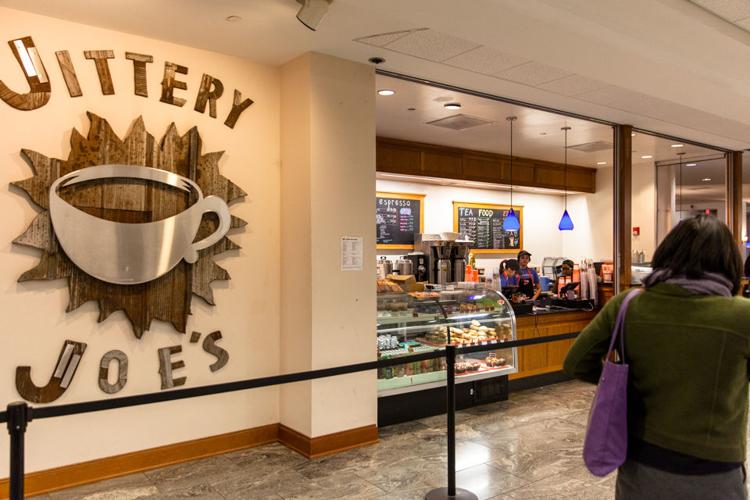 If you've been in Athens for more than a week tops, you've heard about, and probably tried, Jittery Joe's by now. With the risk of sounding extreme, Jittery Joe's made Athens the coffee town that it is today.
As an Athens staple, JJ's has a location on nearly every block. OK, not every one, but there are 12 locations in the city alone. In fact, Jittery Joe's started in Athens next to 40 Watt in the early '90s.
Want another fun JJ's fact? The business got its name from a fictional restaurant called "Jittery Joe's" in an episode of "The Simpsons."
Preciosa Bulauan, a sophomore majoring in microbiology, said Jittery Joe's is her "go to."
"I like it because it's basically a Dunkin' [Donuts] at a cheaper price. I also like supporting small businesses," Bulauan said.
She also mentioned the classic, bright orange JJ's sticker that often hitches a ride on students' laptops.
"I always see that Jittery Joe's sticker around on campus too. I know it's really popular," she said. "To me, it's a traditional Athens staple."
5. Walker's Coffee Shop and Pub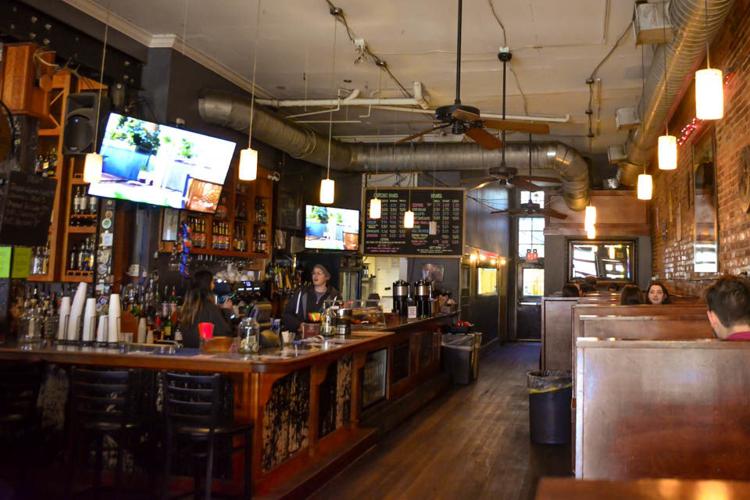 Although the atmosphere can be a little overwhelming and noisy for avid studier or book worms, Walker's is another downtown classic. Walkers has both an upstairs and a downstairs, and a secluded hallway for those needing to steal a quieter spot for studying.
Oh and did we mention it's in a prime location? Walker's is situated right across the street from North Campus in the heart of downtown.
Similar to Hendershot's, Walkers is a café by day and pub by night. Walker's offers a host of delicious coffees (and later, satisfying beers). From lattes to organic teas, they have it all. The shop even offers their own muffins, croissants, scones and bagels.
Though it can be a great workspace, students looking to get some homework done at Walker's had best come early or hope they get lucky finding a seat.
6. Zombie Coffee and Donuts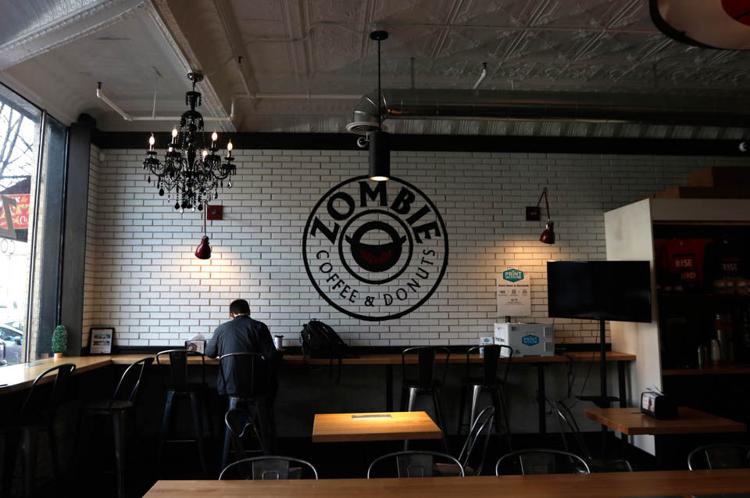 Calling all sweet tooths, this one's for you.
Located on East Broad Street, like many other coffee shops, Zombie has a simple selection of coffees served hot or iced. Unlike most coffee shops, Zombie was created by a University of Georgia alumnus, Tony Raffa, in 2016. Its wide selection of house-made donuts are also to die for.
Another plus? Zombie has great Wi-Fi connection and, with outlets built into the tables, giving you plenty of places to charge your devices. And let's face it, Wi-Fi and outlets are a dealbreaker for good coffee shops. The shop is usually on the quieter side and offers a relaxing environment to get some work done.
7. Franklin House Cafe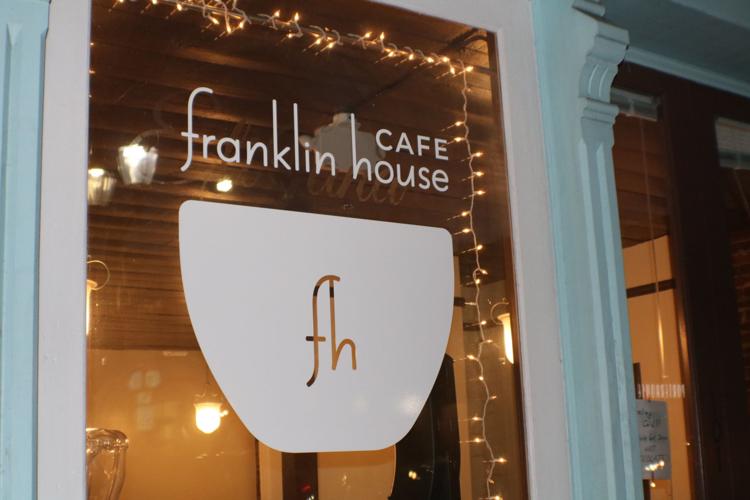 As the new kid on the block, it's worth checking out Franklin Coffee House off West Broad downtown. Typically very quiet, Franklin House Cafe is a satisfying place to get a chunk of your work done.
The seating choices bring a homey feel to the venue with expansive wooden table shared community style with other coffee-sippers. Though it can get pretty packed, Franklin is an inviting space with a promising number of electrical outlets.
They offer everything from espresso and drip coffee to fresh pastries and other delectables. The shop also has weekly specials, which showcase both drink and food deals.
Honorable Mention: Two Story Coffeehouse (R.I.P.)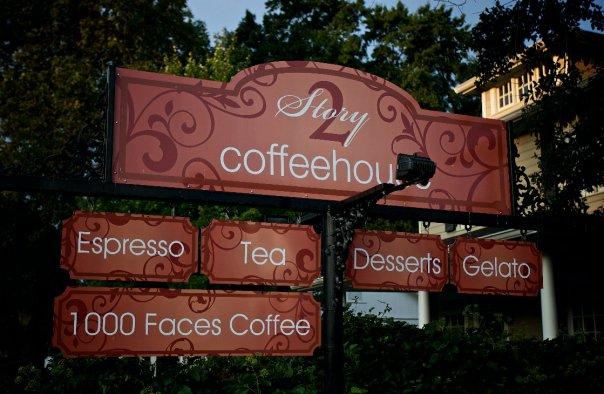 Ah, rest in peace Two Story. Once located in the beautiful Five Points area on Lumpkin Street, Two Story was an incredible coffee powerhouse until it was permanently closed in 2017, much to people's' disappointment.
Two Story's inside felt like a storybook, full of unmatching antique chairs, books shoved into narrow built in bookshelves and an expansive patio. It even had an entire back parking lot. We are all still crying a little after this one.
Bulauan recalled the day Two Story closed.
"I've never actually been to Two Story," she said. "But I always heard about it from my upperclassmen friends. I was a freshman when it closed down, but I remember the weekend it closed because it was all over the news and my friends were upset."
Indeed, many students and Athens locals were crushed when the business moved out of the Five Points area. The shop will be remembered by their impressive array of coffees and their distinctly flavorful brews. However, until Two Story moves into a new location, the coffeehouse will forever remain in locals' minds and hearts.