Some of your most fond memories from Halloween may not be the actual act of trick-or-treating, but the spoils of the candy that come from it after. Here's the good, the bad and the ugly of candies you've received on the sweetest night of the year.
10. Orange taffy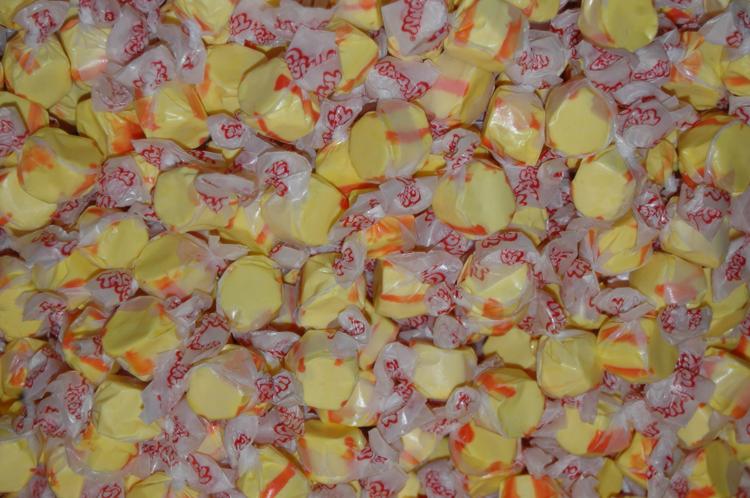 That little piece of candy that inevitably found its way into your bag, no matter how hard you try to avoid receiving it. Matter-of-fact, it's so shoddily put together that perhaps these candies get wrapped by hand the night of.
9. Pretzels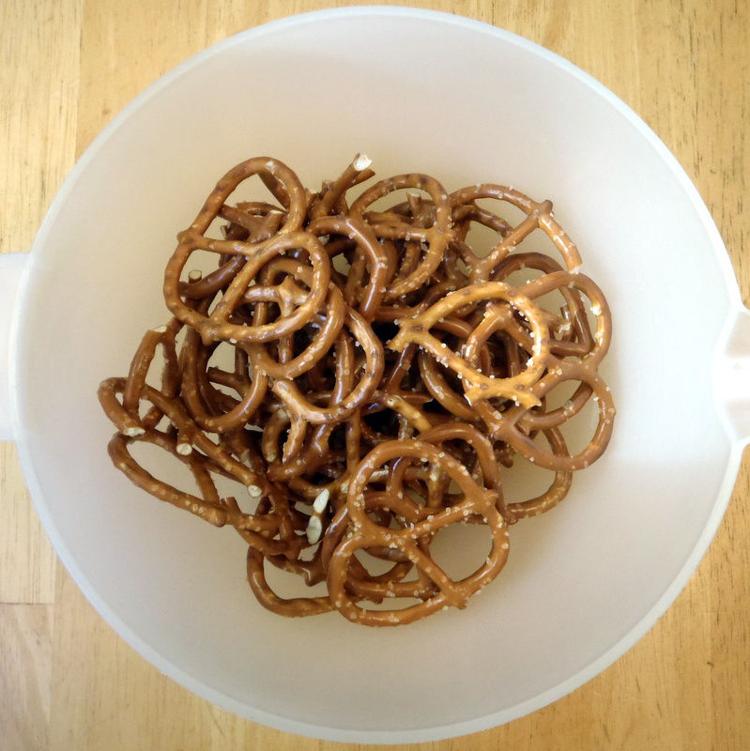 First of all, these aren't even candy, so why do people still give them out? Second, these did nothing for you except find their way into the back of the pantry, only to be remembered years later.
8. Anything from a bowl that's been unwrapped
Typically, the most common candy in these situations are either jelly beans or candy corn, and both are equally terrible when you consider that at least 100 kids before you had dug around in the bowl.
7. Almond Joy

Pretty sure these haven't ever brought joy to anyone. It's the candy that you stealthily put in your friend's candy stash in exchange for a better piece, although to be fair, any candy would be better than an Almond Joy.
6. Dum-Dums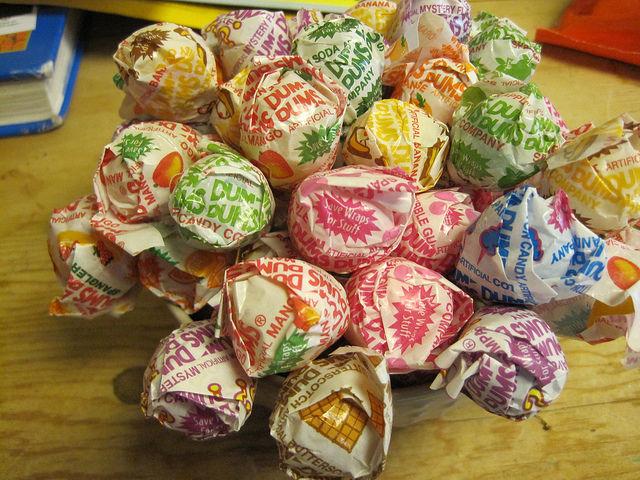 Nothing was more disheartening than finding a Dum-Dum in your plastic orange trick-or-treat pumpkin. People that give these out might as well have just walked into a bank and dumped the candy dish into a bag and then given out the lollipops.
5. Laffy Taffy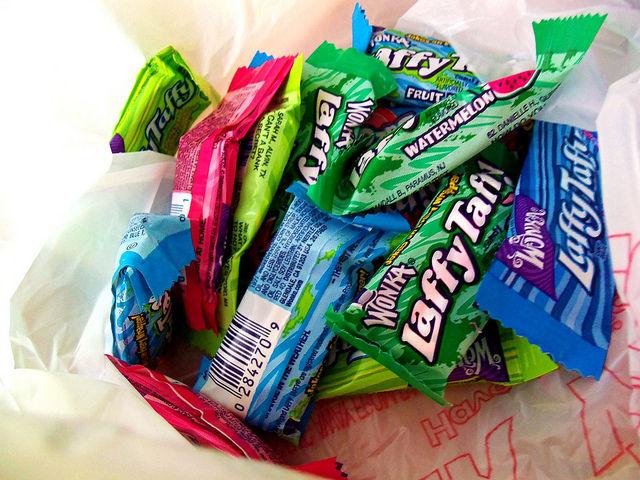 You could usually never go wrong with a Laffy Taffy, unless you happen to have had the misfortune of getting the banana flavor. Plus, the jokes on the wrappers were always fun to test out the next day on friends who somehow also had the same exact joke on their piece of candy.
4. Milky Way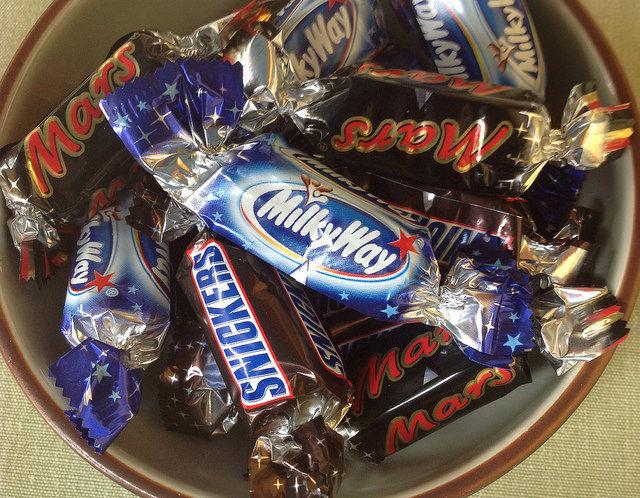 While it's on its way up, Milky Way bars just seem to be missing an ingredient that will make them truly satisfying. Perhaps it's the fact that this candy is so close to a Snickers bar, yet not quite the real deal. 
3. Snickers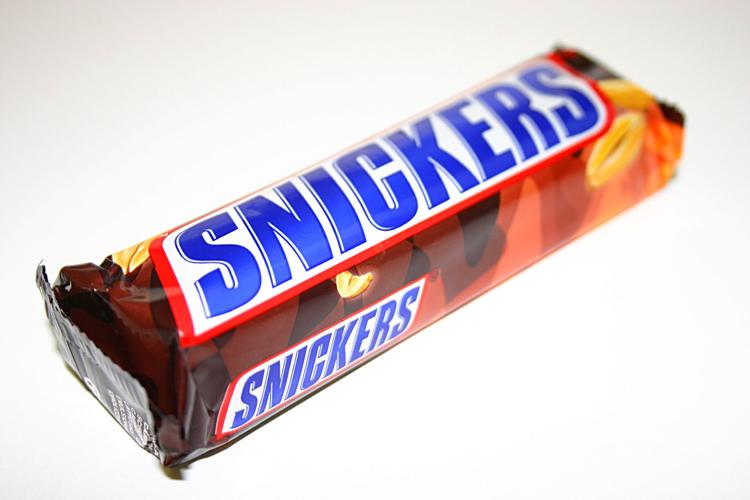 This candy is about as close to perfection as it gets. An added bonus is that the morning after all your spooky Halloween activities, Snickers also served as a protein-packed breakfast.
2. Kit Kat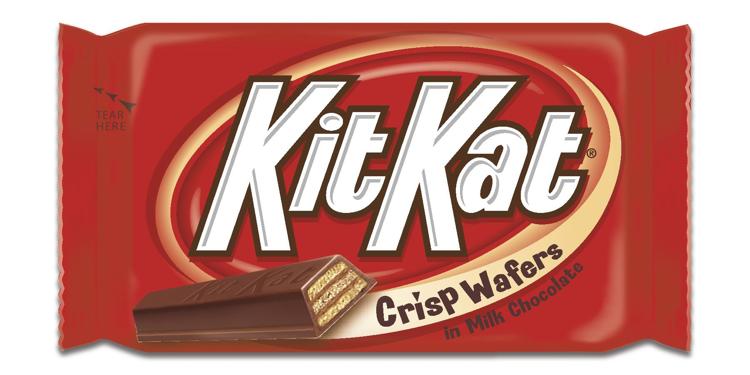 Besides the fact that the "Break me off a piece of that Kit Kat bar" song is I-C-O-N-I-C, there was nothing like getting a Halloween bag filled with this tasty treat. Plus, at only 70 calories for one 2-piece snack-size bar, you can treat yourself to at last four. Maybe five if you're feeling particularly spooky.
1. Reese's Peanut Butter Cups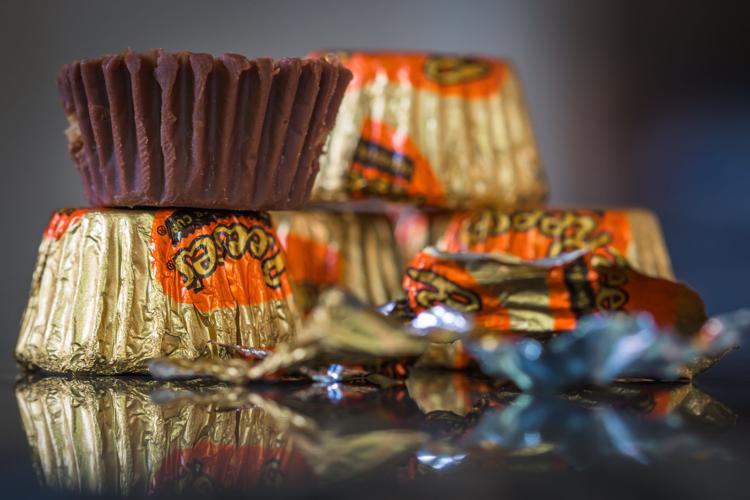 Nothing, and I mean nothing, beat the taste of peanut butter and chocolate after a long night of running door to door. The best part of this treat is that it comes in so many varieties — in 2017, you can actually buy a Reese's Cup stuffed with Reese's Pieces. In this case, technology has not gone too far.
With so many different candy options to choose from on Halloween, be sure to make the right choice when reaching into any Tupperware bowls for that perfect piece of candy.