On the sign of the Rohr Chabad House on South Lumpkin Street read the words, "where every Jew is family." This is a sentiment that rings true year-round — but especially in the month of May.
On April 20, 2006, President George W. Bush proclaimed that May would be Jewish American Heritage Month to recognize the over 350-year history of Jewish contributions to American culture. Every year since, the sitting President has made an annual proclamation reauthorizing the commemoration.
This year was no different as President Joe Biden released a 2021 proclamation on Jewish American Heritage Month.
"This month, we honor Jewish Americans — past and present — who have inextricably woven their experience and their accomplishments into the fabric of our national identity," Biden said.
To honor this recognition, The Red & Black sat down with Chana Refson who, with her husband Rabbi Michoel, runs the Chabad House at the University of Georgia, which is often considered a home away from home for many Jewish students in Athens.
Refson lived in Montreal, Canada where she completed her studies until she moved at just 18 years old to open up the first Chabad House in Athens with her husband about 15 years ago.
Chabad offers a variety of events and resources to UGA students. The organization offers torah classes, weekly Shabbat dinners and services, holiday dinners, guys/girls nights, weekly soups and salads, educational courses on Israel, counseling and more.
Along with the UGA students she mentors at Chabad, Refson is also responsible for seven young children. She likes to say that she has her younger kids and then her older kids — the college students.
"Many of them call me their Athens mom," Refson said. For many Jewish students, her and her husband are who they are comfortable calling when they're sick, having a rough day or having a hard time at home.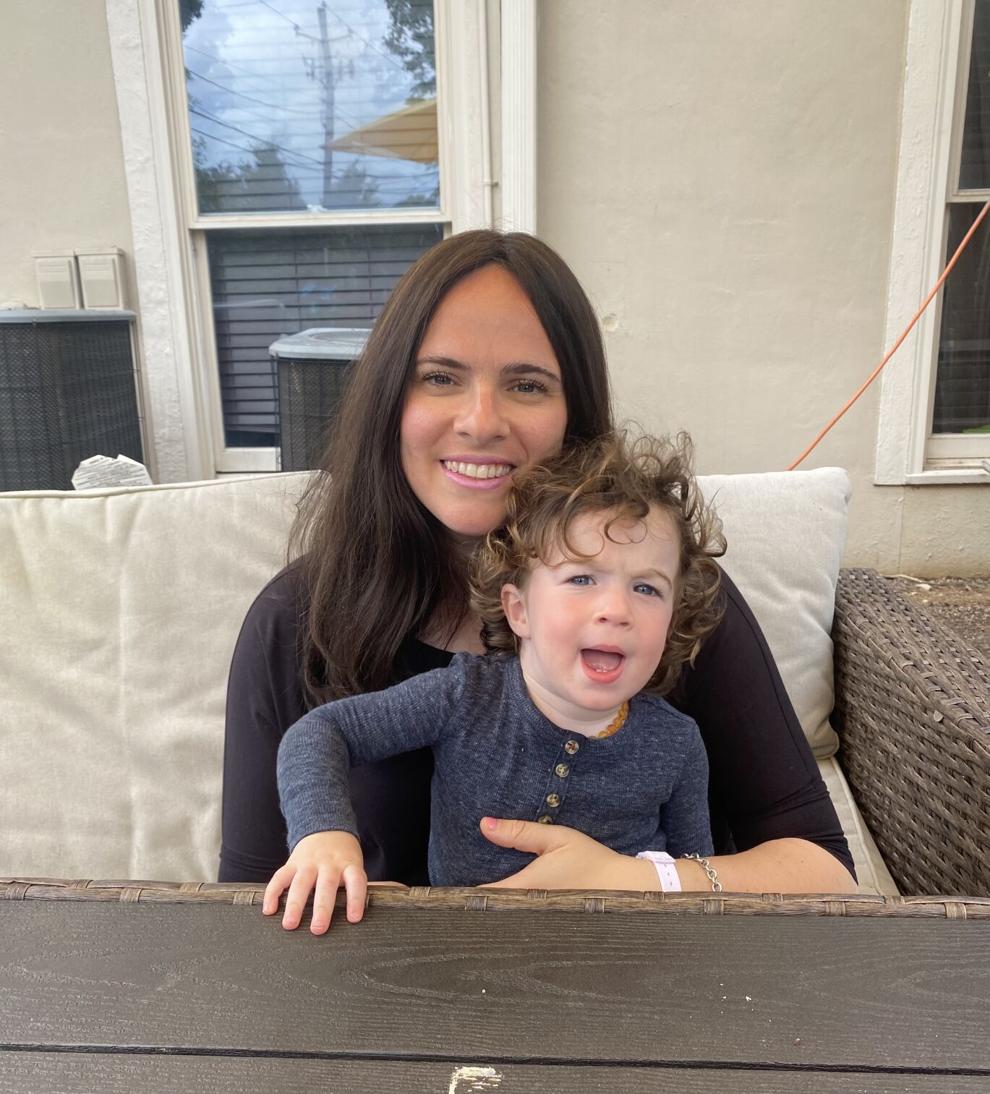 "I love that students are so impressionable. They are at such a great age to explore their Judaism, and I love being a part of it," Refson said. "It's a great thing to be able to watch them grow, watch them be inspired and for some of them, for the first time in their lives, experience Judaism in a real way."
Reflecting on her experience as a Jewish person in America, Refson said that America is a place where she has felt she can freely express her religion and be proud of it.
Refson said that Athens has been very receptive and appreciative of Chabad's culture and contributions to the community. Looking toward the future in America, Refson hopes that every Jew finds a place where they feel comfortable and proud to express their Judaism.
"My hope is that every Jewish person embraces their Judaism to the point where they can pass it on to the future generations," Refson said. "I want everyone to see that Judaism has so much to offer and that there's so much richness in it."
The respect and admiration that Jewish students at UGA hold for Refson and her husband is almost palpable, and many of them credit the Chabad House with the continuation of their Jewish faith through college. Blake Strauss, a sophomore majoring in computer systems engineering, is just one of these students.
Strauss said that visiting Chabad makes him feel like he's back home with his family. From Shabbat dinners to hanging out with the Rabbi, Strauss said he has found a sense of community at Chabad.
"As a Jewish student, Chabad gives me an opportunity to express my religion freely with others just like me," Strauss said. "I love the Chabad House and everything they do for the Jewish students at UGA."