If you've ever driven on Milledge Avenue near campus, you've likely seen some of the huge, historic sorority houses lined up the street. On Sunday, Dec. 2, these homes opened their doors for the 24th annual Classic City Tour of Homes.
The event was held by the University of Georgia chapter of Miracle, a student-led nonprofit organization dedicated to raising funds for Children's Healthcare of Atlanta. Each of the 20 open houses had a station with members of the organization to collect donations.
PHOTOS: Greek life opens houses for annual Classic City Tour of Homes supporting UGA Miracle
Sororities and fraternities at the University of Georgia opened up their houses in Athens, Georgia on Sunday, Dec. 2, for the annual Classic City Tour of Homes. Once a year, holiday decorations are on full display, and many homes also offered refreshments and vendors with gift items for sale. All proceeds benefit UGA Miracle, which supports Children's Healthcare of Atlanta. 
Some houses had local vendor booths setup to sell some of their merchandise like Mia Bella's Boutique, a local clothing and accessories store opened just this year. Other houses sold food or drink, while some even featured student vendors such as UGA freshman Sarah Moon's booth, where she sold her original artwork.
Participants of the event walked freely around Greek Row and were able to visit any Christmas-decorated sorority house with open doors.
The event was overseen by senior special education and general studies student, Ansley Roberts. Roberts, from Milledgeville, has been a member of UGA Miracle since her freshman year.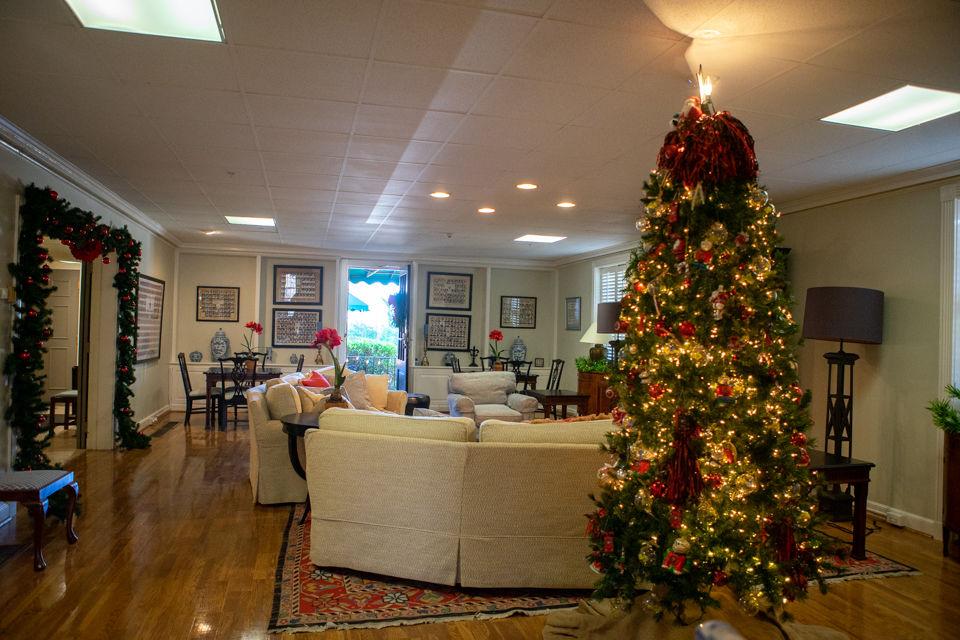 "I wanted to get involved in something that I could give back and that was bigger than myself," Roberts said. "[UGA Miracle] felt like the perfect thing because we get to interact with the kids that we help."
Roberts noted how important the event is for their organization.
"Our events play a big role in our overall total for the year and we hope that our events get more people to want to be involved," she said. "[The Classic City Tour of Homes] is a big part of our fundraising because there will be opportunities for people to donate at the event and all the ticket sales go to our total for the end of the year."
The open house tours also worked to explain the purpose and goals of the UGA Miracle.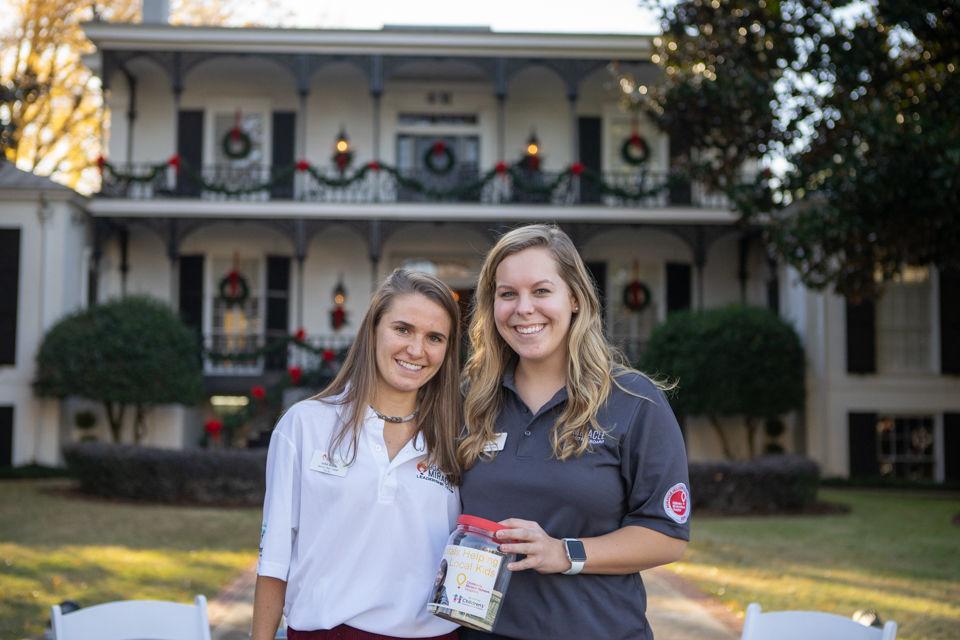 "In each home there will be a story of each child — I think that kind of puts it into perspective why we're doing these events [and] why we're fundraising," Roberts said.
A community gathering
Graduate historic preservation student, Savannah Young, was excited to be able to see inside the usually closed-door houses.
"Otherwise you just walk past them," Young said. "I've been curious how [the houses have] been transformed into multi-resident space versus just the grand home they used to be."
Young especially appreciates all the Panhellenic organizations do for the historic preservation of Athens.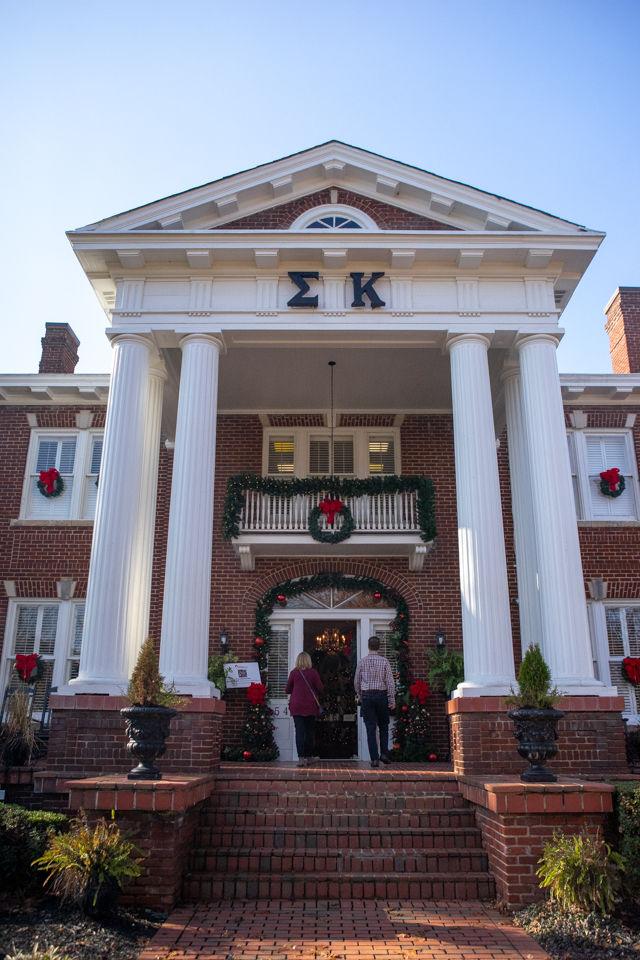 "Back in the '30s… if [the homes] weren't purchased by sororities and frats, they might not be here still," Young said. "So even though changes have happened to them and everything, they're still here."
Patricia Rogers, attendee and mother of a UGA Miracle alumna, was also thrilled to be able to get a peek into the awe-inspiring houses.
"Coming to Athens, you always see these beautiful homes, and you always have a curiosity about what they look like on the inside," Rogers said. "I think we're getting to see them at their finest with all their Christmas finery, and I'm very interested in the details in the home since they've all been restored to their original state as much as possible."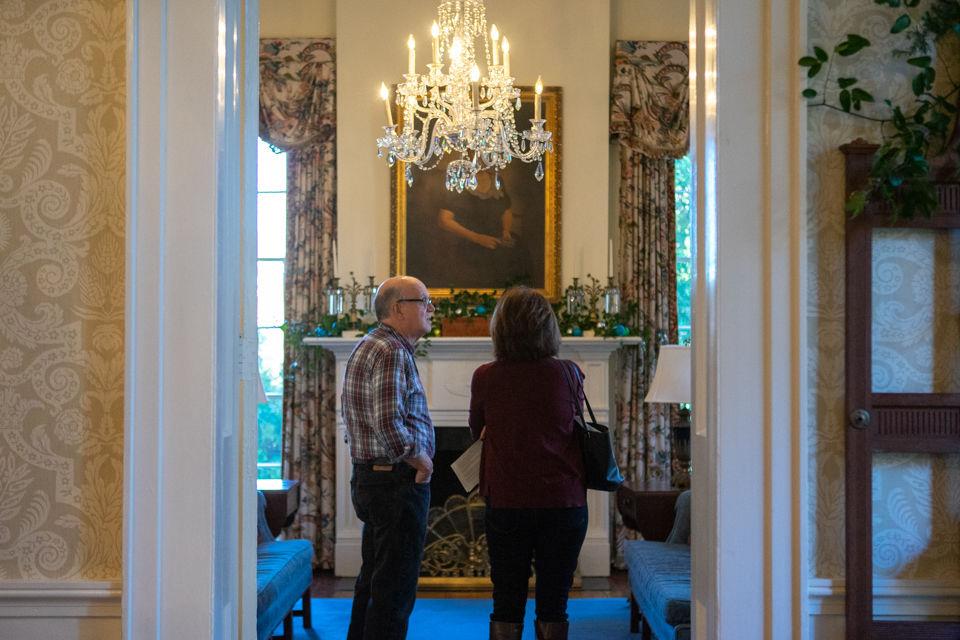 Rogers appreciates all the event and the organization does for the local community.
"This tour of homes is very indicative of Athens — how the community and the college intertwine with each other," she said. "For the Greek life to support it as well by offering up their homes, I think is a very generous thing to do."
Rogers, a resident of LaGrange, works at a partner hospital of Children's Healthcare of Atlanta and is able to see firsthand how events like these contribute to the hospitals.
"Many times it's used to buy new equipment or help offset the costs for families that can't pay," Rogers said. "Knowing how it works and seeing how it works gives me a great satisfaction, it's all so worthwhile."