On the last weekend of March, Noa Hubara, a senior health promotion major at the University of Georgia, traveled home to Charleston, South Carolina, to celebrate the first two nights of Passover with her family.
Passover is a Jewish holiday that centers around the stories of the Jewish people's escape from enslavement in Egypt in the book of Exodus. The holiday lasts eight days and starts with a traditional meal, known as Seder, on the first two nights.
The Seders involve the retelling of the stories of Exodus and include many traditions including specific foods, songs, no bread and more.
"It's not typically everyone's favorite because you can't eat bread," Hubara said. But the traditions and the meaning behind the holiday have created many good memories for her family.
Her mom always hosts both nights of Seder at their home and typically invites 20-30 people to celebrate with them. Last year, Hubara celebrated at home with only her mom, her brother and her grandparents while her sister Zoomed in from France.
This year, they were able to be joined by four friends who have been fully vaccinated. While they were hesitant to bring people in, the Hubaras ultimately decided to invite some vaccinated friends because of how much they missed having a large group at their Seder's last year, when vaccines weren't available.
"What I love about Passover is that each family and each Seder is completely different," Hubara said.
While the story of Passover stays the same and most families eat similar foods, there are individual traditions that many families come up with and integrate on their own.
For Hubara, the preparations for Passover start about a month before the first night. She and her family clean the entire house in order to remove any traces of leavened bread, since there can be no bread during Passover. The morning of the first night of Passover, they burn a piece of chametz, the Hebrew word for leavened bread, to represent the giving up of bread.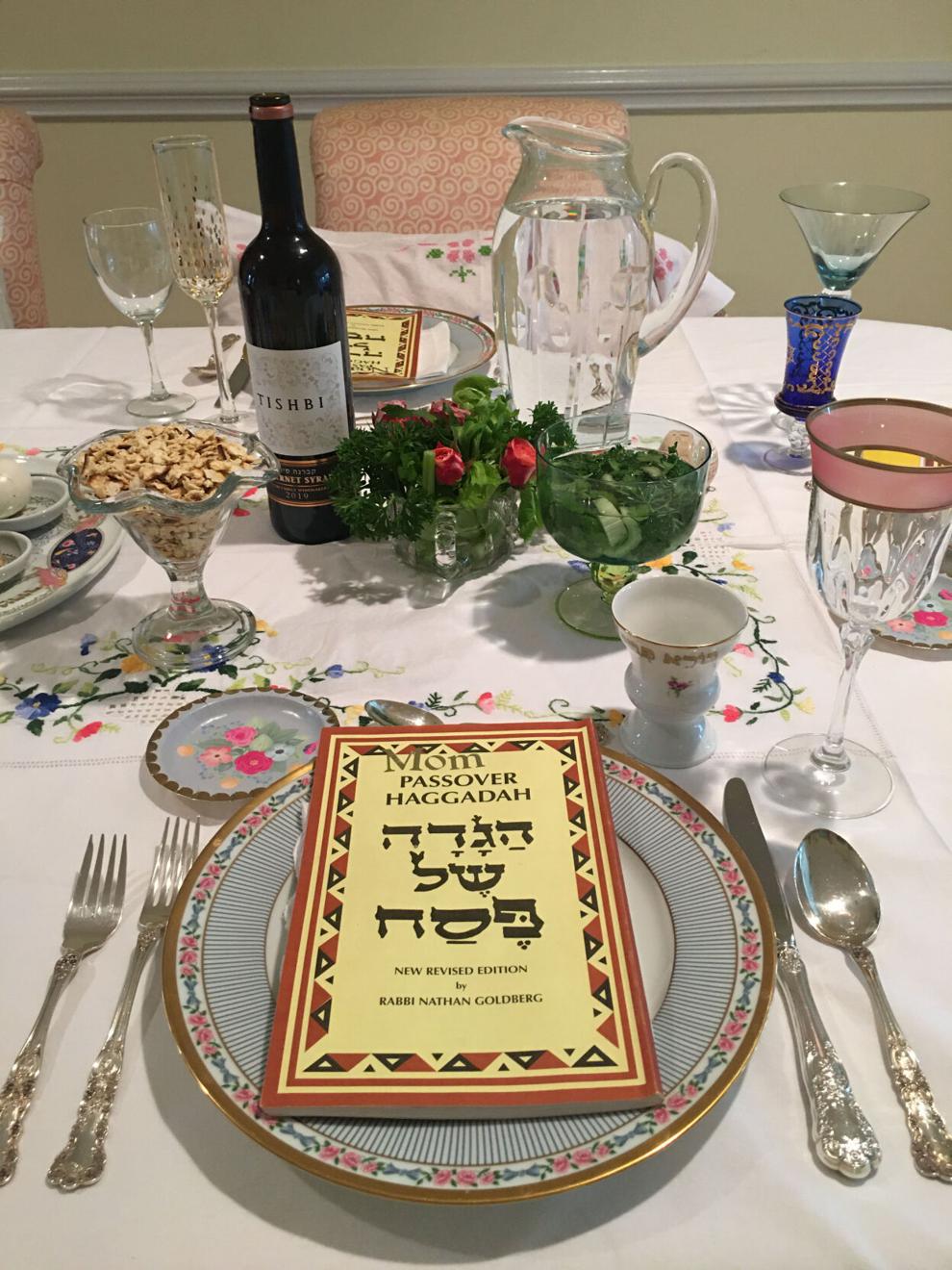 Despite all of the preparations before Passover, the actual traditions of Seder typically only last an hour and a half to two hours before the meal is started.
Traditionally, the first blessing is said over the first of four glasses of wine that are served. In Hubara's family, starting from oldest to youngest, every person says the blessing instead of having one person recite it. Everyone gets the choice of saying it in its short or long form, and in any language they want. Hubara said this gets everyone participating in their own way.
All Seder ceremonies involve the telling of stories and singing of songs, but Hubara's family adds in their own fun traditions to some of the songs. When they sing Dayenu, every guest gets a small instrument or noise-maker to play while everyone sings together.
Another important tradition is connected to the story of Elijah, which represented the Messiah coming. It is tradition to leave a glass of wine out for him and to open the door in order to "invite in" the Messiah.
This year, Hubara's family left out a second glass of wine to welcome in hope for a full table again next year.