College is expensive, especially with the accumulation of fees for books, tuition, rent and so much more. Since college is so pricey, some University of Georgia students pursue cheaper hobbies to save money. Three UGA students discussed how they save money while being involved with their hobbies. 
Some students like hobbies that are more social, such as DnDatUGA, which is a club where members can play Dungeons and Dragons. Joe Kucia, a junior computer systems engineering major from Milton, is the president of DnDatUGA. Kucia explained what Dungeons and Dragons is. 
"I guess the technical term would be a table-top role playing game, but what that means is you play make believe and you occasionally roll some dice," Kucia said. "One person will describe the world and the things in it, and everybody else assumes a character that they role play as."
In the meetings, the members come up with their game characters, and they set up times to meet up with other members to play Dungeons and Dragons.
"We meet every other week. At meetings, we usually do stuff apart from the game," Kucia said.
Kucia mentioned how cheap this hobby is. 
"You can learn how to play pretty much for free by looking it up online, and only if you really want to get invested into it, you can buy the books," Kucia said.
Some students, like Amber Stenstrom, enjoy hobbies that involve physical exercise. Stenstrom is a sophomore journalism major from Blue Ridge, and her hobby is hiking. Stenstrom started hiking as a form of entertainment.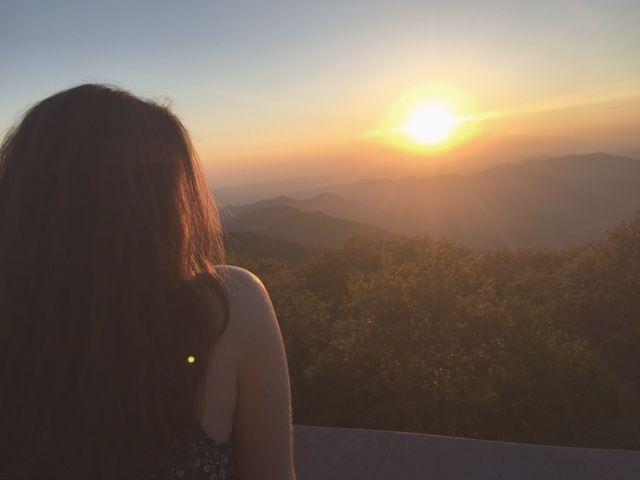 "Well, living in Blue Ridge, there's not really anything else to do. So you just learn to play outside or sit at home and be bored," Stenstrom said.
Stenstrom has hiked in Athens and other places around the state.
"I mean the Botanical Gardens have little trails that I like, but anything really cool, you have to drive a little bit for," Stenstrom said.
Hiking is a great physical and mental enhancer for Stenstrom.
"It's about the only form of exercise that I enjoy doing naturally, so it's not like forced or anything," Stenstrom said. "It's nice to get outside and appreciate things a little bit."
Stenstrom explained how hiking is a cheap hobby. 
"I mean, aside from gas money — that's really all you need to be able to get from point A to point B," Stenstrom said.  
Stenstrom believes that having a cheap hobby is important for college students.
"It gives you an outlet, so you're not always focused on school and work and being stressed out. So that's nice to have something," Stenstrom said.  
Other students like to have a more hands-on and independent hobby. Elizabeth Sobel, a freshman computer science major from Roswell, has pursued art as a hobby since she was very young. Sobel explained how art has helped her.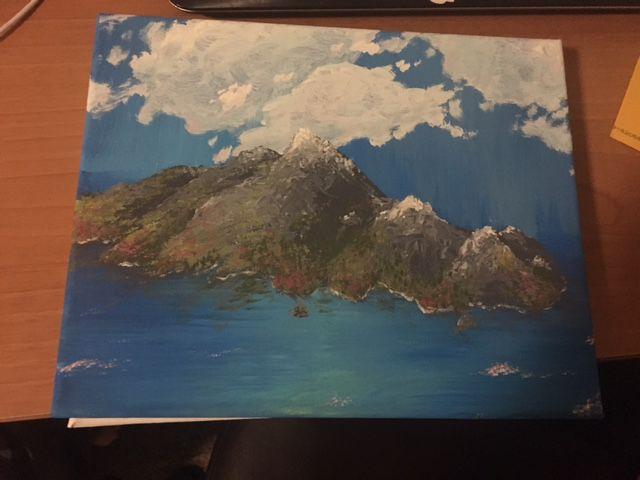 "I have definitely used it as a way to calm myself down. Sometimes when I'm stressed, I'll doodle on things," Sobel said. "It gives me a sense of accomplishment, which is always nice."
Sobel mentioned that even though art could possibly cost a decent amount of money, it's all about resourcefulness.
"It's really easy for art to not be cheap, so you have to be really creative with it," Sobel said. "It's important that you are resourceful about it and that you use what you have to make what you can."