National Dog Day is Aug. 26, which means people have another excuse to show some extra love to their favorite furry friends. In honor of the special day, here's a look at some of the dogs you might be able to spot in Athens.
Lucky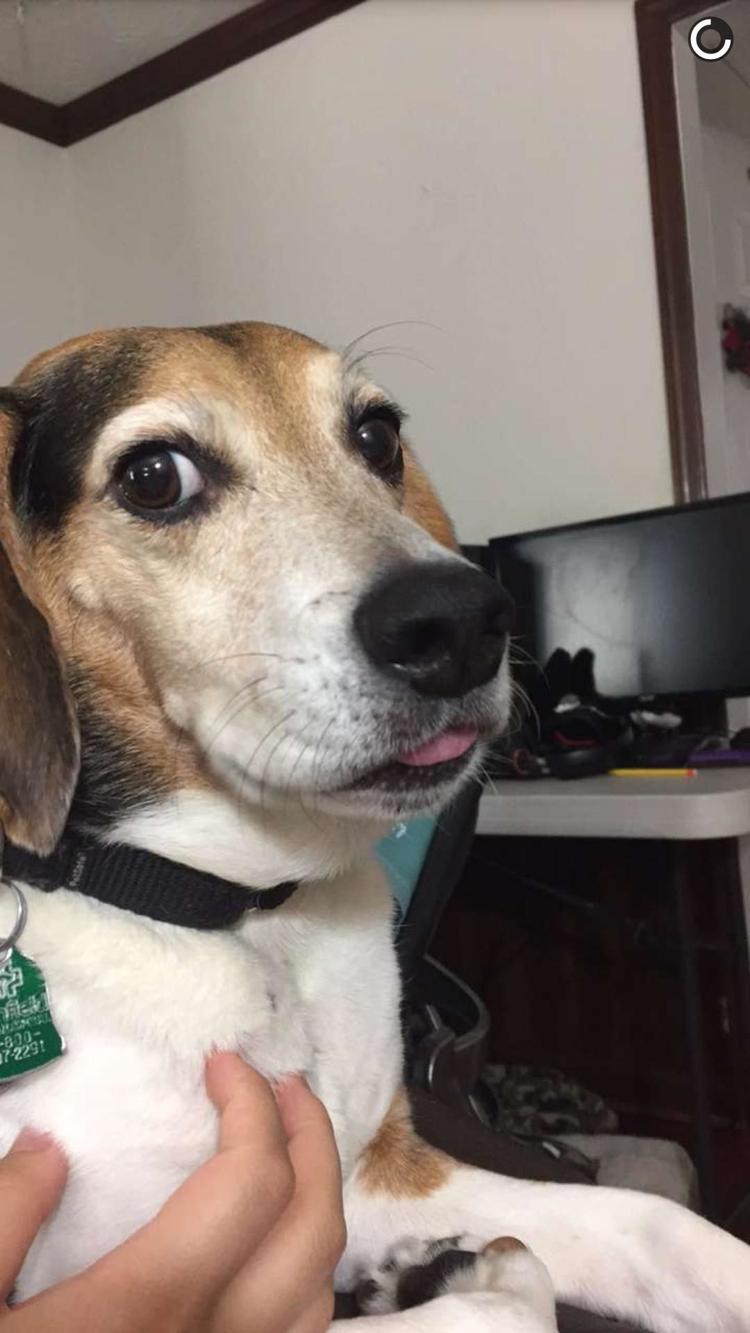 Breed: Beagle
Age: 9 years old
Kelcey Lee, a sophomore biology major from Marietta, is the "lucky" owner of this beagle. Lee brought Lucky to her home when her dentist could no longer take care of him and the rest is history.
"He's really sweet and cuddles with anyone after 20 minutes of meeting them," Lee said. "I'm [also] pretty sure that he would sell his own soul for like two treats and five belly rubs."
Molly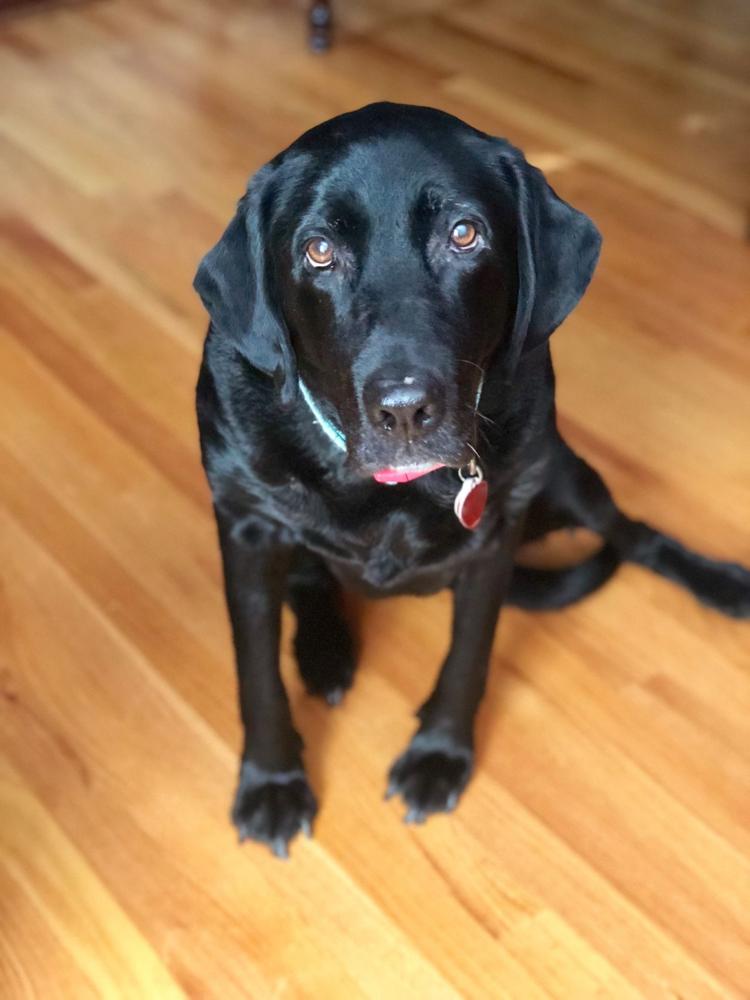 Breed: Black Labrador 
Age: 12 years old 
Maggie Hutcherson, a sophomore biology and psychology double major from Marietta, went to go look at dogs with her parents. The family fell in love with Molly when she crawled into Hutcherson's dad's lap. 
While most of Molly's life was filled with happy memories, she also faced some difficult obstacles. A few years ago, Molly tore her ACL (anterior cruciate ligament), but she didn't let that get in the way of living her best life.
 "[It] was scary because she was already kind of a senior dog," Hutcherson said. "But she just did so well with that and I'm really proud of her."
Molly loves to sleep a lot and Hutcherson enjoys snuggling up next to her on the floor. 
"In high school, I was [known as] the girl who really loved her dog and I was totally fine with that," Hutcherson said. 
Marilyn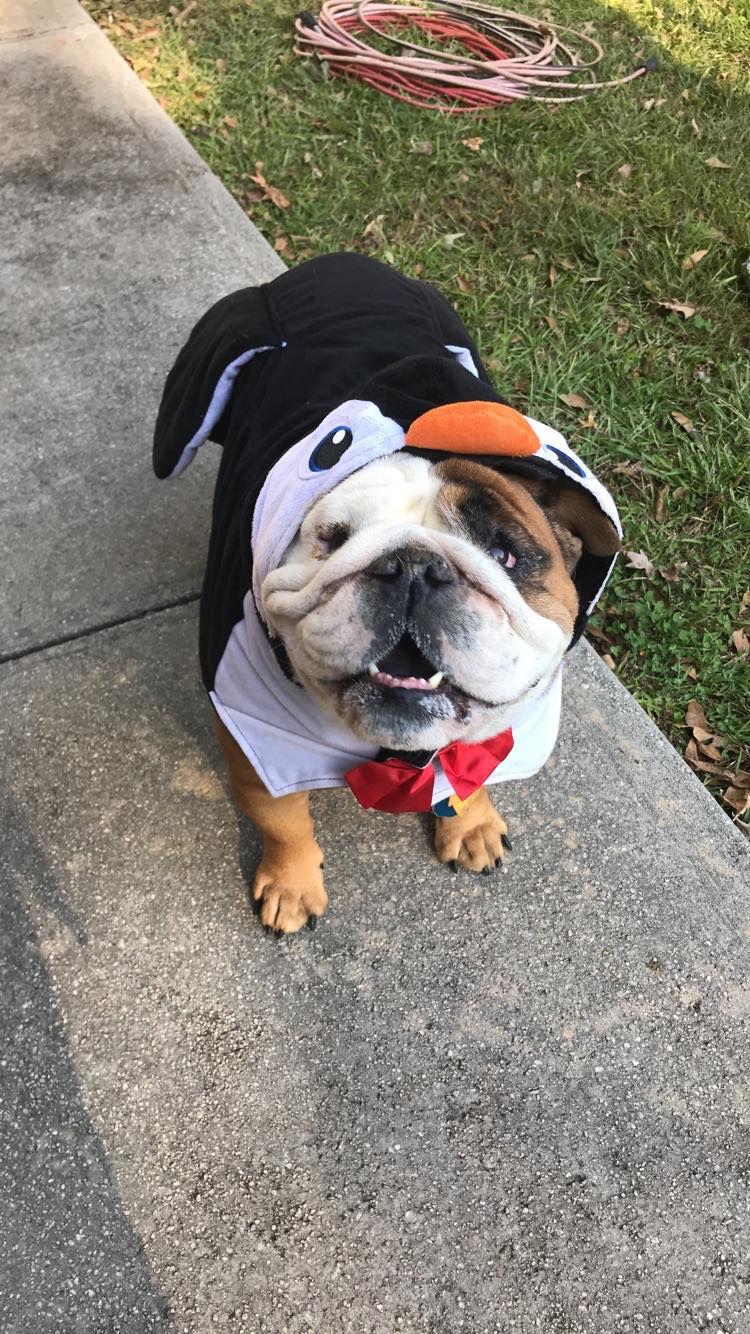 Breed: English bulldog
Age: 6 years old 
Marilyn's proud owner is Morgan McBride, a sophomore biological science major from Winder. McBride discovered Marilyn in an animal eye clinic in Athens where her aunt worked. Marilyn suffered from eye problems and when McBride saw her, she not only paid for her eye surgery — she adopted her into the family.
Marilyn's best quality also happens to be her worst — her wrinkles.
"They're super cute but they get so gross and I have to clean them every day," McBride said. 
Dottie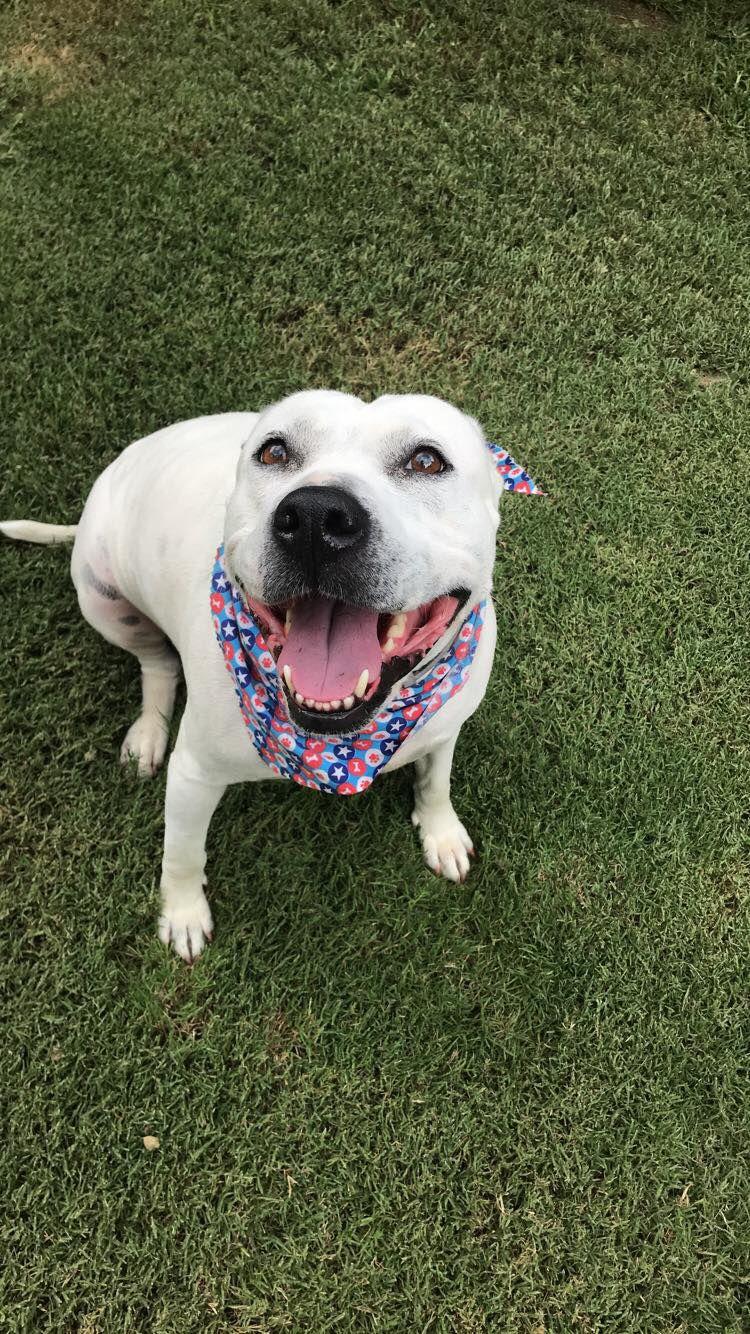 Breed: Pit bull mix
Age: 3 years old
McBride is also the owner of Dottie, who she met during her time working at a veterinary clinic in Braselton. Dottie was abused in her past and when she was brought into the clinic, she had heartworms, cancer on her back leg and MRSA, a bacterial infection that is less common in pets but extremely difficult to get rid of.
"None of the antibiotics worked and [the infection] was extremely contagious, so none of my family could even touch her," McBride said.
 Now, Dottie lives happily with her new family and her sister Marilyn.
"I love [Marilyn and Dottie] a lot. I had to bring them both to [UGA] with me because I just can't leave them at home," McBride said. 
Mylo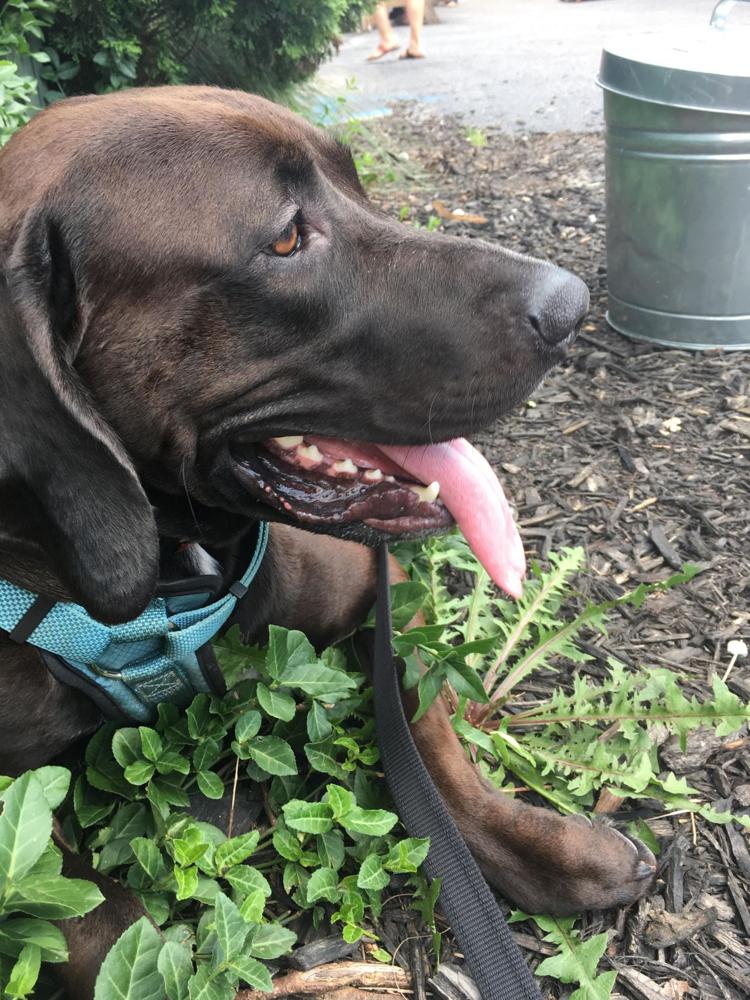 Breed: Labrador mix
Age: 2 years old
Amanda Ackerman, a 2015 UGA graduate from Lawrenceville, met Mylo at a housewarming party when her friend brought the puppy along with him, which he had been fostering at the time. Ackerman instantly fell in love with Mylo and knew she had to have him.
Now, Mylo enjoys going to the park and hiking with his owner. 
"He's very high energy and obedient, so he can learn anything really fast if he wants to, but he won't do it if there's no treats," Ackerman said.
Leia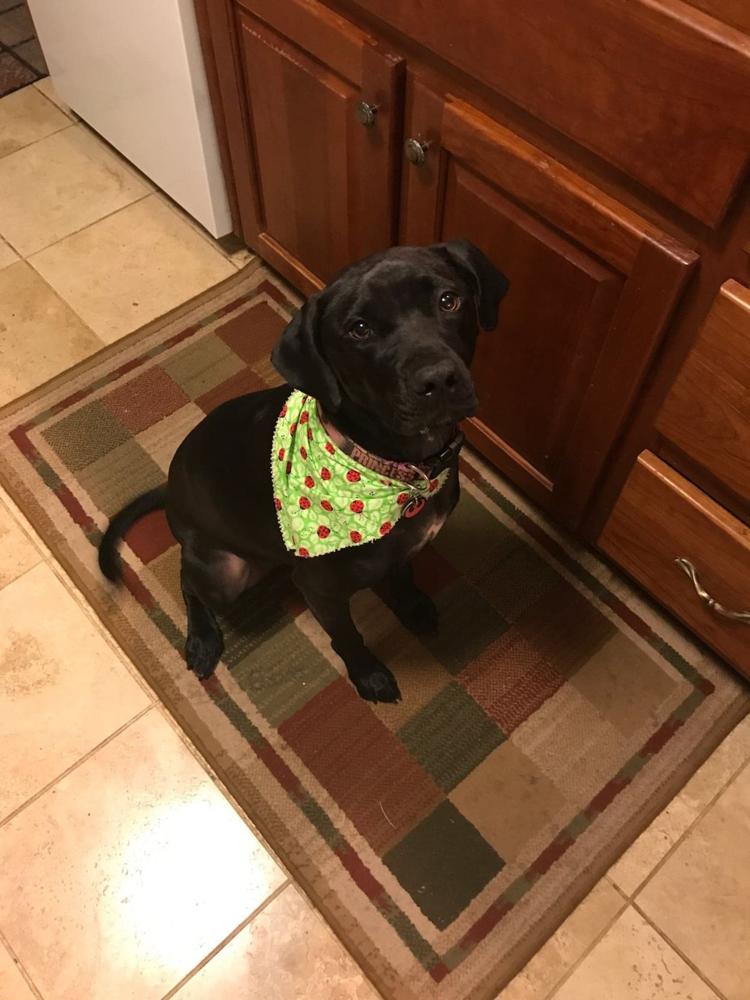 Breed: Pit bull-Labrador mix
Age: 3 years old
Leia was adopted from the Athens-Clarke County Animal Control by Jessica Jarrett, a student pursuing a master's degree in mental health counseling from Woodstock.
She's known for her caring and attached personality and she holds a special place in Jarrett's heart. 
"Leia is like my child. She's the first dog that I ever had because the dogs I had before were family dogs, so she was the first that I adopted for myself," Jarrett said.
Midna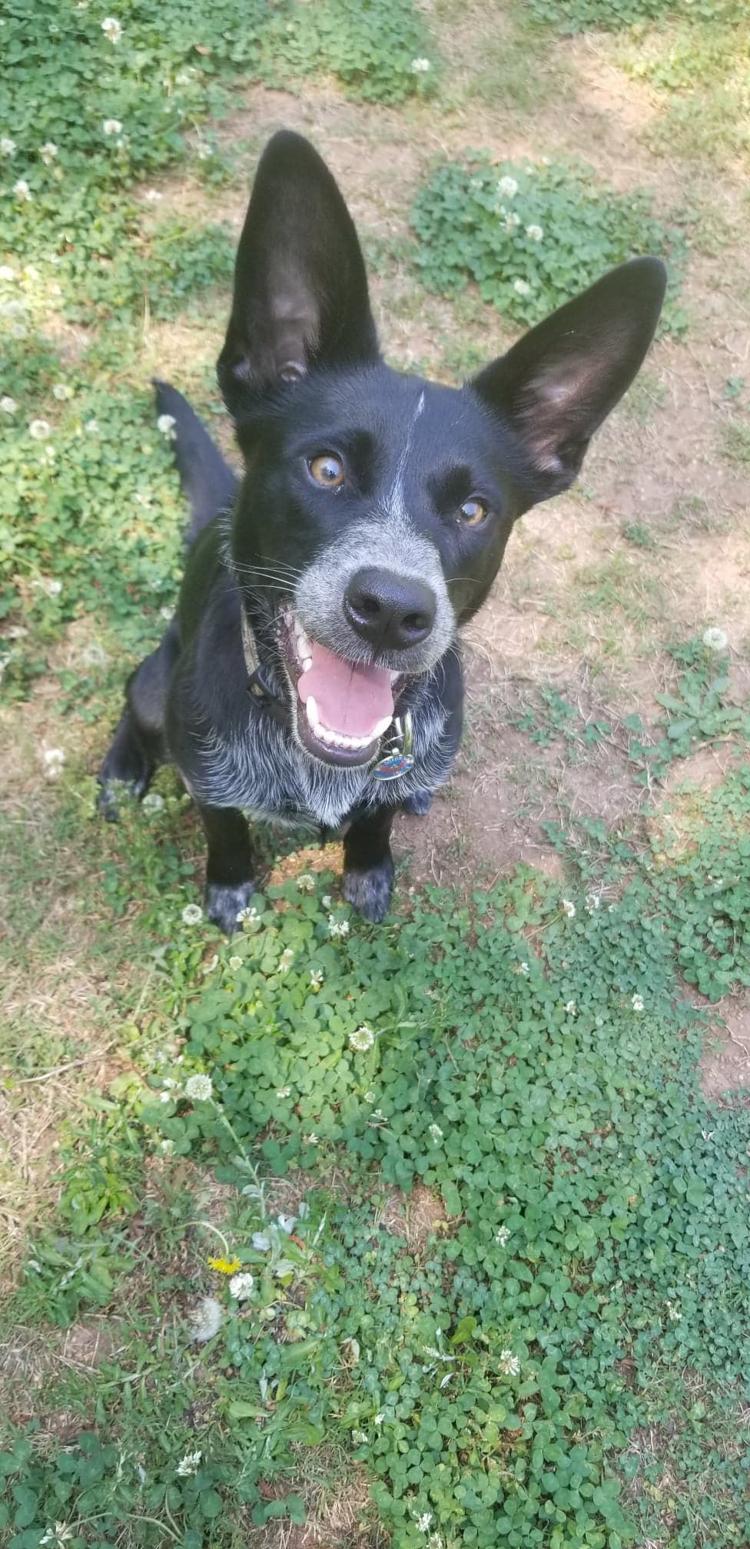 Breed: Australian shepherd-Border collie mix
Age: 1 year old 
Midna is another dog that Jarrett adopted into her family last semester. While her sister Leia is gentle in nature, Midna is more energetic. Despite their differences, they get along very well and enjoy going to dog parks together.
"My boyfriend [of four years] will say that I love [Leia and Midna] more than I love him," Jarrett said.
"They mean everything to me … I would do anything for them and I wouldn't trade them for anything." 
Peach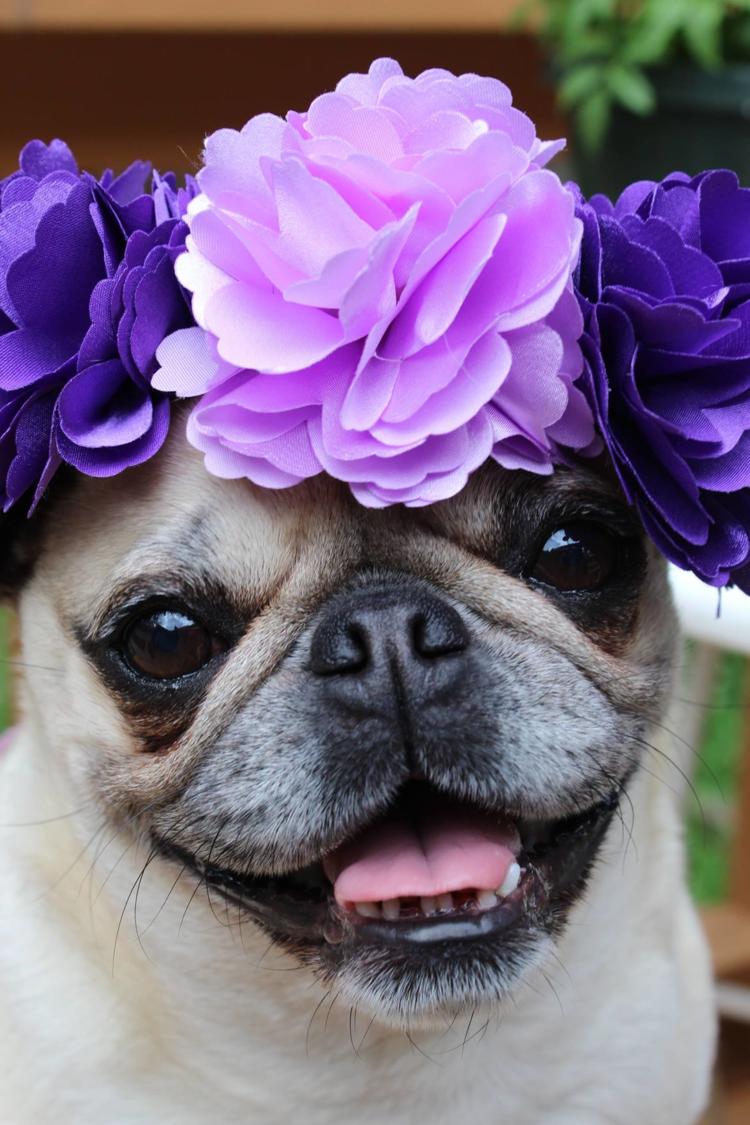 Breed: Pug
Age: 4 years old
Peach is a happy pup who lives with her owner Katie Chapman, who is pursuing a doctorate of philosophy in learning, leadership and organizational development, and is from Folkston.
Peach is sassy, expressive and supposedly fashionable, as she has her own closet, complete with clothes and accessories. 
"I thrifted a little bookshelf for Peach and made it her closet. Sometimes she'll go to the closet and actually paw [at] a dress or hat and I'll put it on her and she'll walk around wearing it," Chapman said.
Besides dressing up, Peach also loves to go to dog events such as Puglanta, a rescue organization for pugs in Atlanta. The organization hosts two events that Peach always goes to — Pugfest in the fall and Pugstock in the spring.
"I love taking her to these festivals and seeing other pugs," Chapman said. "You don't see many pugs in Athens, so I really try to get her to be around other dogs like her."