The familiar adrenaline rush which accompanies the words "It's Saturday in Athens" will soon be in full force as fans and players are gearing up for the upcoming football season. Student tickets will come out later this week, and The Red & Black took to the streets to find out from University of Georgia students what the iconic phrase means to them. 
Maria Mathew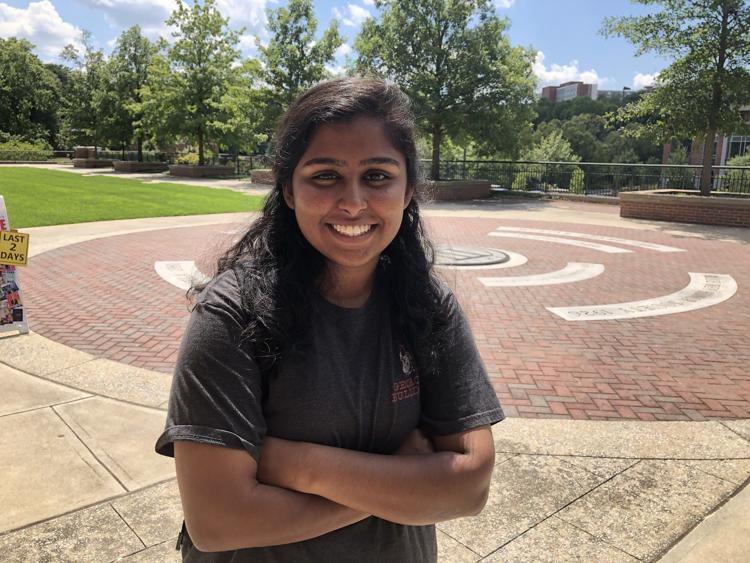 Major: Biology
Year: Sophomore
Hometown: Cumming, Georgia
Even though Mathew attended only a few football games during her freshman year, she loves seeing everyone in Athens rally in support of UGA.
"I really enjoy how everywhere you look is red, and everybody is really excited," Mathew said. "Even if you don't know anything about football, it's just a really exciting time."
Kevin Hunter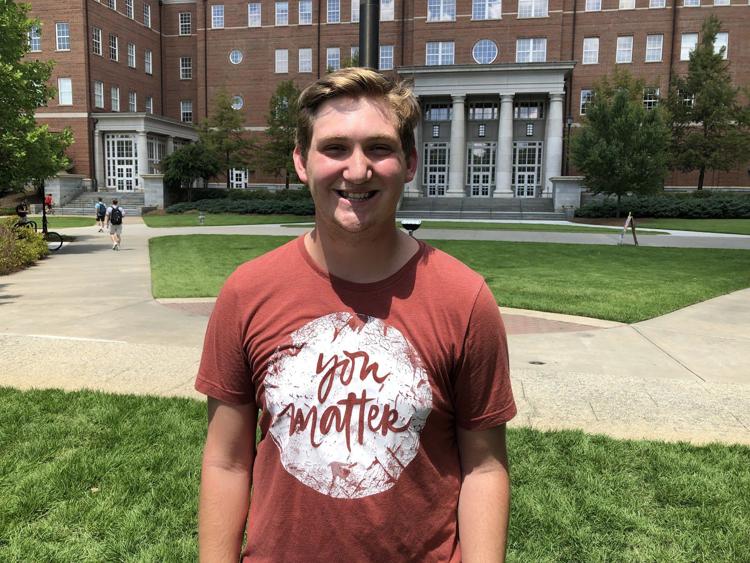 Major: Public relations
Year: Senior
Hometown: Collins, Georgia
For Hunter, "Saturday in Athens" is a day of unity and passionate school spirit.
"I think my favorite thing about game days is just seeing how much everyone cares about them," Hunter said. "Just being able to rally as a group behind something that we all care about and see how it can bring us together is always fun."
Autumn Clemons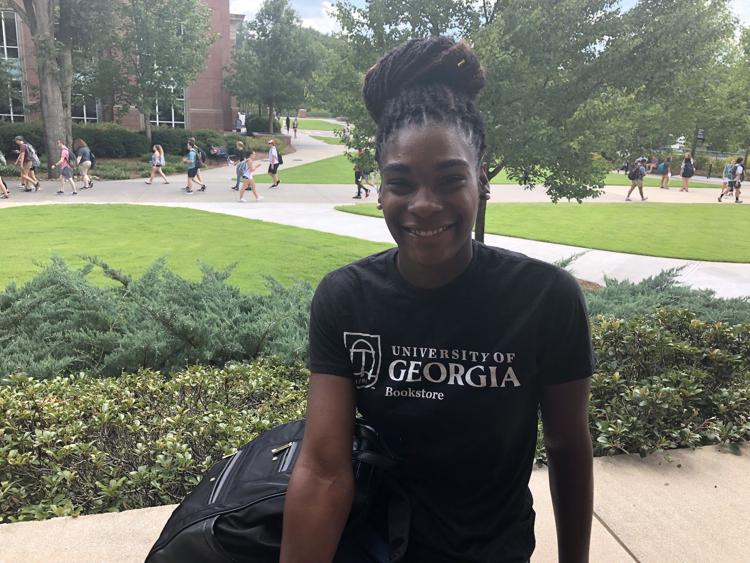 Major: Biological engineering
Year: Sophomore
Hometown: Atlanta, Georgia
Clemons loves dressing up in UGA apparel and hanging out with her friends at cookouts and tailgates before the games.
"I like being with my friends and being around all that exciting energy," Clemons said. "I also like seeing my parents because they come to the game days and I get to hang out with them."
Michael Cartmell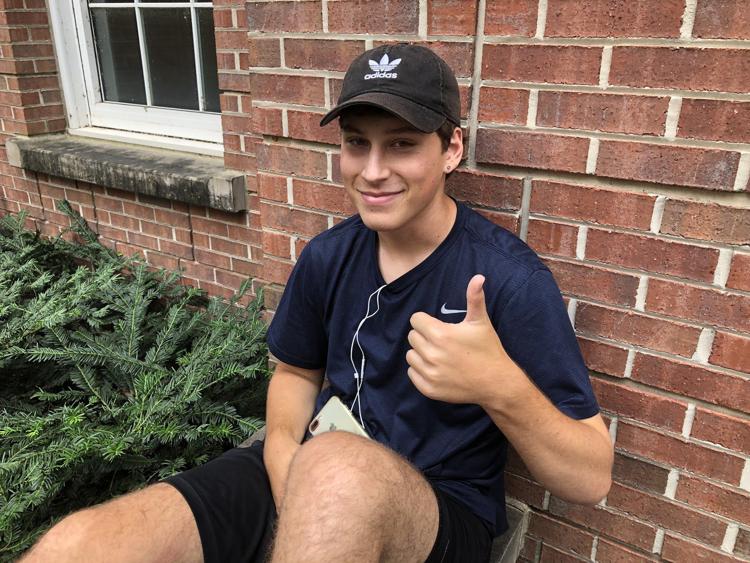 Major: Management information systems
Year: Junior
Hometown: Dacula, Georgia
While it can sometimes be difficult to find an activity that appeals to an entire group of friends, Saturdays give Cartmell and his friends the chance to spend time together doing something they all enjoy.
"With football games particularly, it's nice to have something that everyone wants to do," Cartmell said. "You go together, and you stay together ...  and have a good time."
Isaya Kagwisa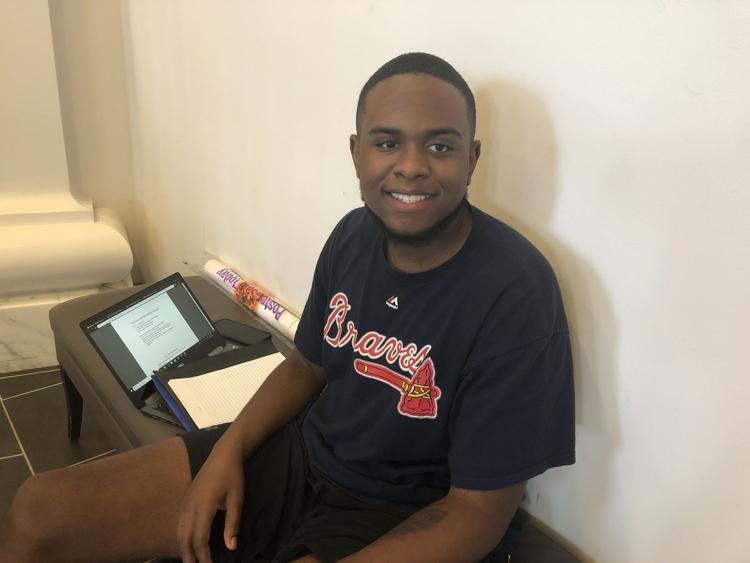 Major: Intended management information systems
Year: Sophomore
Hometown: Johns Creek, Georgia
Kagwisa has fun tailgating with his fraternity, Beta Upsilon Chi, before games, and he enjoys the energizing atmosphere of pre-game excitement as the minutes count down to kick-off.
"Walking to the stadium and the feeling the energy build up from everyone cheering and getting ready for [kick-off] it is probably my favorite part," Kagwisa said. 
Mallory Mifflin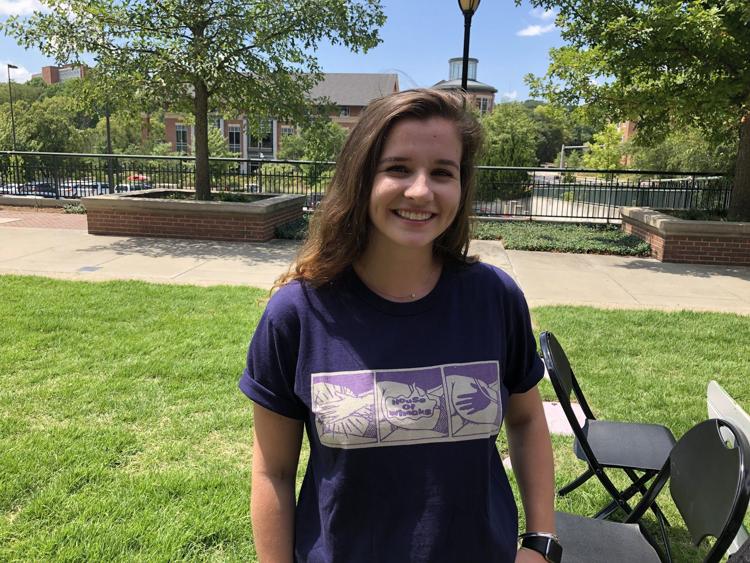 Major: Cognitive science
Year: Junior
Hometown: Marietta, Georgia
Mifflin thinks there is something powerful in seeing UGA's community of current students, alumni, faculty and fans getting together and showing out for football games. 
"You don't even have to come to the game if you don't have tickets," Mifflin said. "You still see people tailgating, painting up and wearing their UGA colors. It's really encouraging."