When the bandmates of Underground Springhouse get together to practice, it feels like a group of friends just hanging out for the night.
Somehow, the six of them crammed a drum and bongo set, two guitars, an electric bass, a keyboard and a couple of amps into a square living room, already decorated with other string instruments and posters hanging on the wall.
They gather, barefoot and smiling, playing improvised riffs together while they wait for the entire band to get their instruments ready.
"There's just those moments when something just happens, and we're all just laughing," lead singer and guitarist Charlie Haas said. "When you have a magical moment in music, it just makes you laugh. Most of the time when we have those moments, it's just when we're playing stuff that feels fun to play."
Underground Springhouse's laid-back attitude matches its jam-fusion genre, a sound that's been reverberating through all areas of Athens this spring, from Greek life parties to bars downtown to a Georgia Theatre performance.
The band currently has an EP, "Tom Foolery," filled with the type of music you'd listen to during long drives through the Georgia mountains or while having a beer on the beach.
"We're just waiting for the day to take the leap of faith and send it on the road," Haas said.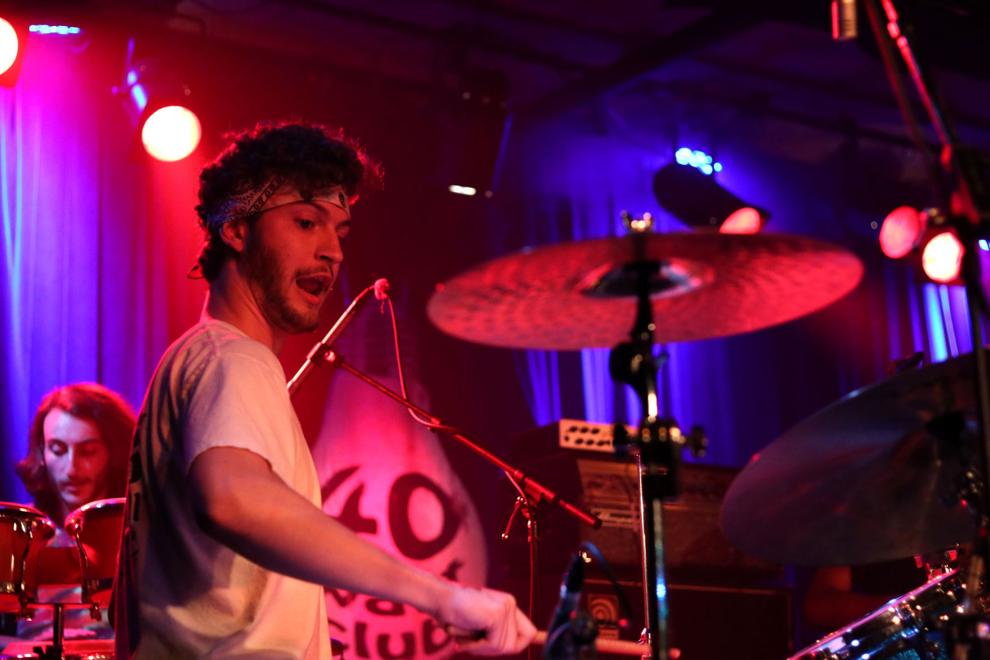 Let's just jam
Haas is joined by bassist Benji Holmes, drummer Andrew Ford, guitarist Logan Harr, Jacob Sherwin on bongos and Will Ruff on keys — a band of all University of Georgia students.
These guys seem completely comfortable on stage, rocking with each other like they would cramped into their practice rooms and nodding to friends in the audience.
Underground Springhouse has an outside vibe, Holmes called it, preferring daytime performances where the group can be barefoot on stage. It's a listening experience that melts other stressors and encourages carefree dancing with influences from bands such as Vulfpeck and Slightly Stoopid.
A few of the members have played together since high school, dropping off a bit since they went to different colleges for the first couple years. But once they all came to Athens, their performances and their members only increased.
"Athens encourages weirdness, especially for a college town," Haas said. "There are so many more that are fully overtaken by Greek life. There's so much art around here."
But around the end of 2017, the band still didn't really have a name.
Instead, they went by the FIJI Band, known for Phi Gamma Delta, the fraternity Haas and Harr are in.
To the rest of the band's surprise, Haas introduced them as Underground Springhouse, during a Whiskey Bent performance, and no one asked any questions. The members were just tired of trying to come up with a name, and besides, Holmes said, Underground Springhouse sounded pretty cool.
The name comes from an old FIJI legend where the brothers supposedly used to store their booze, Haas said, which he and Harr always joked would be a good band name.
In these beginning days with no name, they spent much time worrying about practicing, either.
During performances, Holmes would lean over and ask Haas and Harr what key the song was in and just make sure he was keeping the beat for the two guitarists.
Haas and Holmes laughed about those days, keeping this casual attitude as they've become more serious with their music in the past year. With six members, it's difficult to coordinate practices, so they still wing it some of the time, but their chemistry makes up for any missed practice hours.
Underground Springhouse recorded its EP with Chris Richardson, an Atlanta-based audio engineer, in his home studio. The process lasted about three months, mostly because of having to brave the commute to Atlanta.
"It was really a lot of fun," Richardson said. "I just set up the mics and let them go. There wasn't too much over dubbing or studio trickery, which is always nice for an engineer."
Richardson said the guys had the same type of energy they would in their live performances, something that comes across while listening to the EP.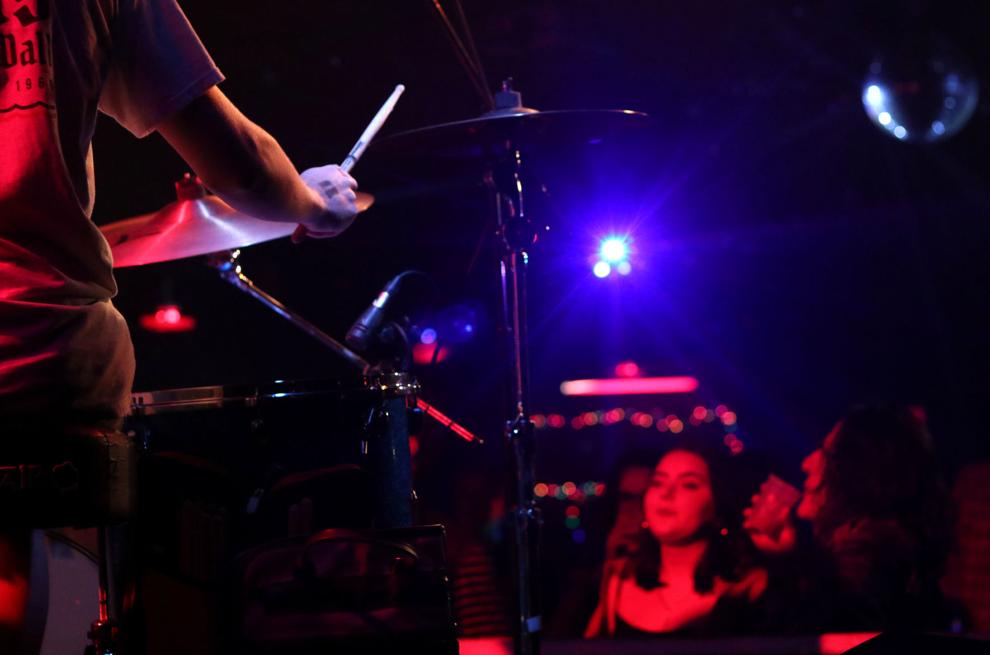 Athens, I love you
"I keep telling people Athens is the best place to start a band," Haas said.
Underground Springhouse's first home was at a downtown bar, Whiskey Bent, where Haas said they've seen several owners come and go.
Their foundation of support comes from his FIJI brothers, and Haas said Greek life events were the band's "bread and butter" before they came out with original music.
They got a gig opening for Perpetual Groove at the Georgia Theatre after one of the members or management saw them playing in Silver Dollar on College Avenue. Underground Springhouse has also opened for New Mastersounds and Magic City Hippies.
"It's so cool, listening to their songs on Spotify and then four, five years later, you're on stage with them," Holmes said.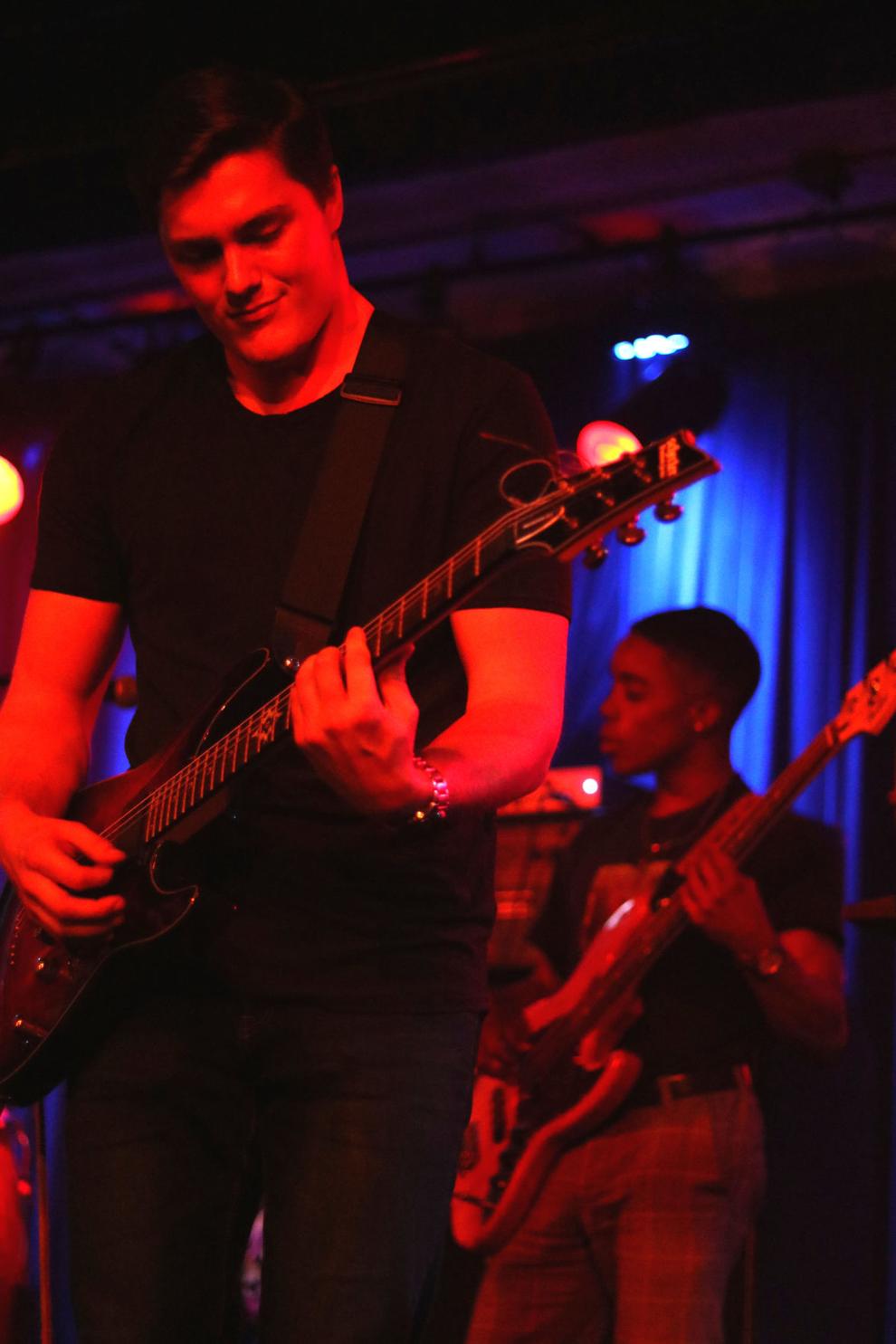 So far, they haven't been able to jam as freely as they do during practices since they've only had shorter sets, but Haas said this will change as they get more gigs.
They'll be playing on April 27 at Klassikó Music Festival, an inaugural festival put on by UGA students that celebrates Athens music, art and food and will raise money to provide meals for the homeless.
"They've grown a lot since turning into Underground Springhouse," Kameron Henninger, a UGA junior and co-organizer of Klassikó, said. "I wanted to do my part to help them keep growing."
The band has had performances at Smith's Olde Bar in Atlanta as well as in venues in Milledgeville and Statesboro, Georgia.
"Hopefully the next step is playing a lot more throughout the Southeast," Haas said. "Then East Coast. Then everywhere."