I've been covering protests in Athens, Georgia this week that are part of a wide network of protests around the world, sparked most recently by the death of George Floyd in police custody.
The first night of protests in Athens ended with tear gas. After being downtown with my cameras for over seven hours, a drone warned protesters force may be used against them if they did not disperse. Minutes later, police in riot gear approached the crowd from all sides and tear gas was fired from an armored truck.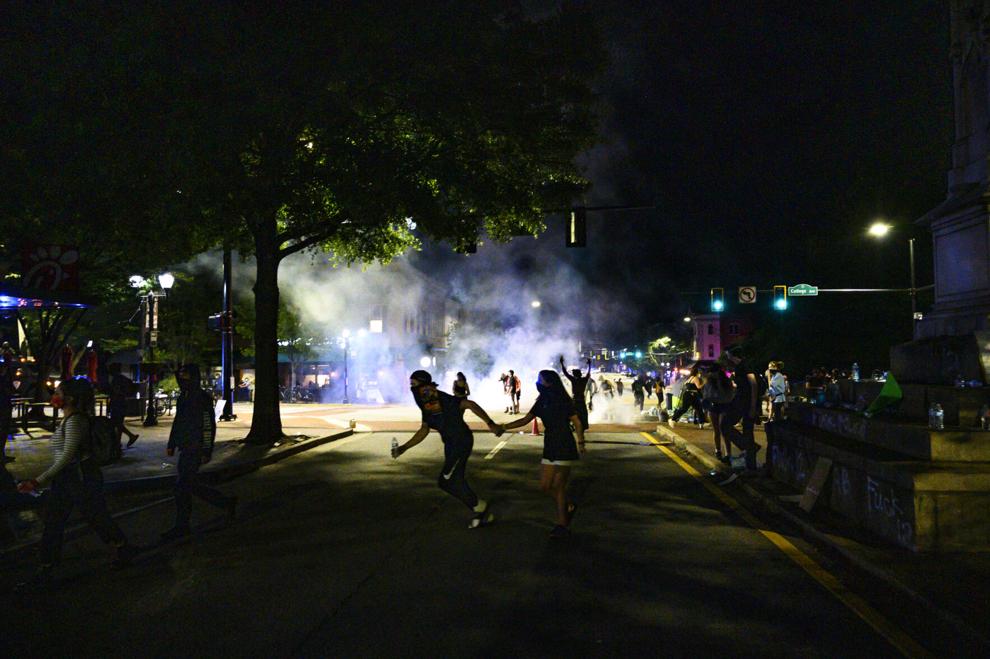 While protests since Sunday night have been peaceful, with a crowd of about 70 silent protesters at its daily height, I come out each day prepared for the possibility of a less peaceful ending. At times I've felt that I'm overreacting or over-preparing, but in speaking with and hearing from other journalists in Athens and around the world, I realize I'm not. I've been confronted with the truth that this is what it takes to be smart, responsible and prepared for our jobs right now.
For any other journalists considering covering protests that have the possibility of turning into a dangerous situation, I've compiled a list of everything I take in my bag when I'm out on assignment right now. For other people marching in the protest, some of these tips will be applicable as well.
Masks
COVID-19 is still a real risk, and I'm in crowds where social distancing is usually impossible.
Water
Stay hydrated. It's summer in Georgia.
Bandanas
Tear gas isn't actually a gas; it's a powder that has been made into an aerosol. The powder will stick to sweat, makeup, clothing and masks. If tear gas gets on my mask, I can put on a bandana instead so I don't keep breathing in the particles. I washed my fabric mask in my washing machine the night I got tear-gassed, and when I wore it the next day it still made my throat burn, so the particles definitely stick around for a while.
Portable phone charger, camera charger and extra batteries
You never know how long a protest is going to last, and many days of protests I've covered have lasted longer than the scheduled times, as people choose to stay out even after organizers officially end the demonstration.
Snacks
I never know how long a protest will last or if an important situation will arise when I was planning to take a break for food.
Goggles (swim goggles, ski goggles, actual gas mask with goggles)
I bring ski goggles, but I didn't have these on Sunday when I was tear-gassed, so I'm honestly not sure how effective they will be. Try to find something with an airtight seal to cover your eyes.
Sunglasses
It's bright during the day, and if you don't have goggles, sunglasses can provide a minimal amount of protection against tear gas.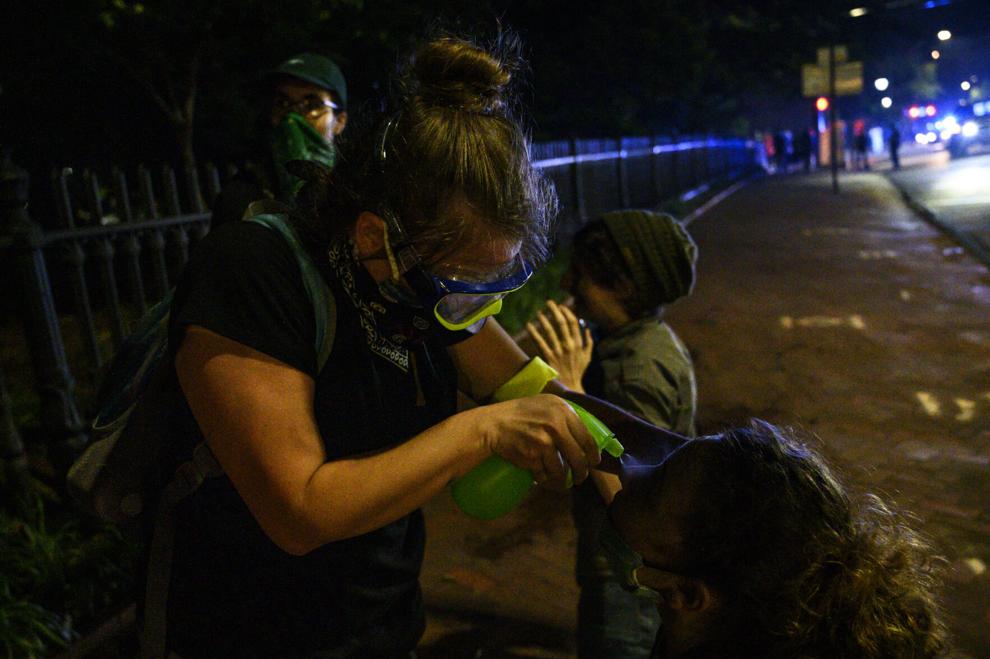 Squirt bottle with milk
Water reactivates the chemicals in tear gas, but milk neutralizes them. On Sunday I didn't have milk, so volunteer medics sprayed my eyes with water. Police officers on scene (and Google) told me milk is better. I put milk into a squirt bottle that would be easy to direct into my eyes.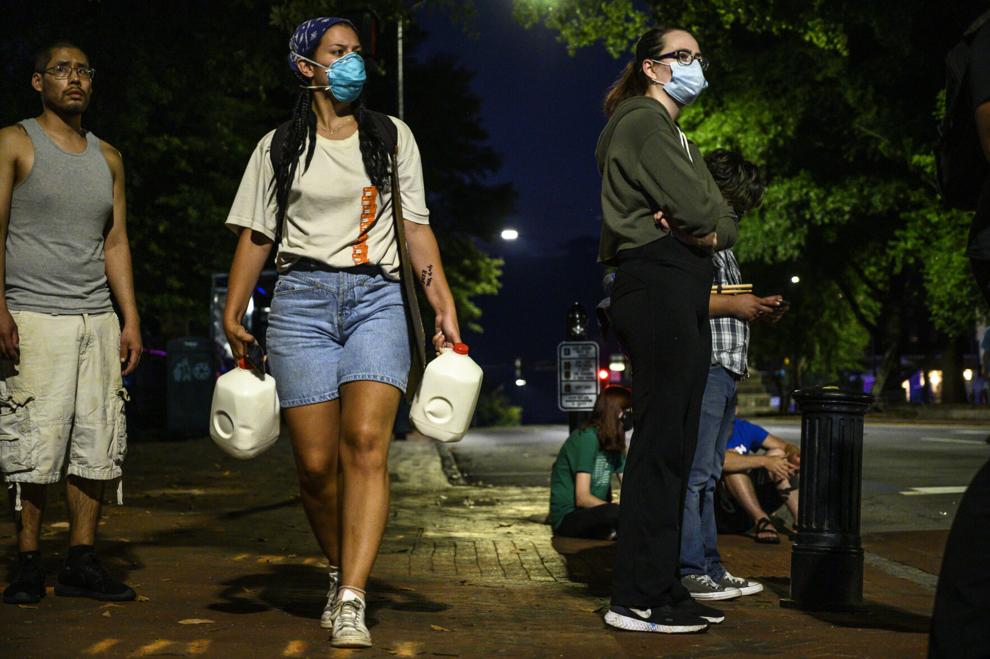 Contact case with solution and glasses
I wear contacts and have a hard time making photos in glasses, so I bring a contact case with solution in it. If I see signs that tear gas may be used soon (for example, seeing riot police put on gas masks), then I can take my contacts out and put my glasses on.
Pen and sharpie
I have these on hand to use for reporting purposes but also to write important emergency contacts on my body. My phone could die, break or get lost. I write the number of my publisher and/or editor to call in case I get arrested. In a medical emergency, people helping me could also call these numbers for help.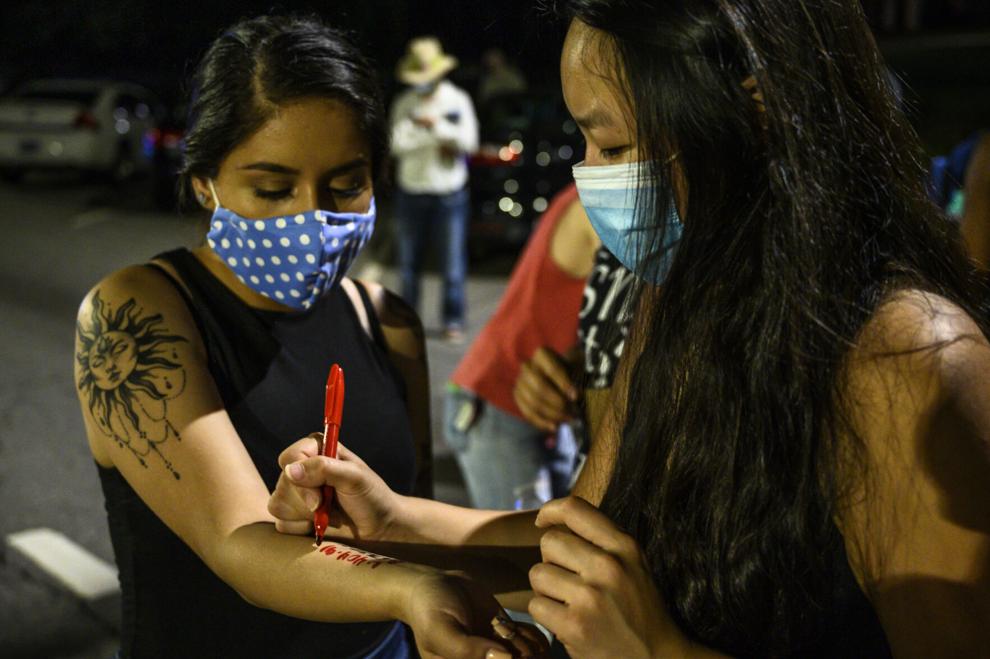 Insurance cards
I put these in my press credentials pouch with my license for easy access in case I get hurt.
Photo credentials and license
Whether or not you choose to prominently display your credentials, journalists need to be able to clearly identify as a member of the news media and prove their identity if questioned by the police. This is especially true if there is a curfew in place, as journalists should be immune from curfew restrictions while reporting. I've seen other journalists say not to wear your credentials around your neck because the strap could get caught on something and strangle you in a situation of mass panic.
Card readers, external hard drive, adapter, laptop and laptop charger
I bring everything I need to process photos on-site. It's a lot and it's heavy, but I've regretted leaving it all at home on the days that I've decided against lugging around the extra weight. There is a lot of waiting around for moments, and bringing these tools lets me publish photos in real-time.
Device to automatically transmit photos
Legally police cannot search my camera without a warrant (unless they have probable cause to believe that I captured a criminal act in progress and probable cause to believe that evidence will be destroyed if they do not confiscate it) or order me to surrender my gear without arresting me, but sometimes it's safer to comply with officers' instructions than try to explain journalists' rights. I turn my camera's automatic photo transfer option on so I have a backup of photos in the cloud in case my cards are seized. 
Cameras
This one should be obvious, but one important caveat is that I only bring cameras and lenses I'm comfortable using in my sleep. I need to have most of my attention free to keep high situational awareness to notice minute changes in the crowd or police presence that could signal danger, so it's not the time to be messing with how to focus my camera. If a dangerous situation does arise, I know that adrenaline will take over and I'll be shooting in autopilot while my brain works to keep my body safe, so I only bring equipment that I'm confident using while my brain is in survival mode.
Plate carrier vest with metal plate inserts and reflective tape
This one is hard to balance. Sometimes it's helpful for journalists to identify themselves. For example, police see large backpacks as potential threats, so identifying yourself as a journalist can help explain your large backpack. But journalists are also being targeted by protesters and police depending on the situation. My partner and I have decided to wear black vests with metal plate inserts that are "improvised bulletproof vests" that we hope will protect against rubber bullets. Again we have to balance carrying around that extra weight with the potential protection it could provide. We are going to put reflective yellow tape on the chest of the vests and on our backpacks that read "PRESS" so that protesters and law enforcement do not see us as suspicious or as a threat.