In honor of its 90th birthday, The Varsity celebrated by selling all of their menu items at the low price of 90 cents on Aug. 18.
The restaurant chain was founded in 1928 and its success all started with the restaurant's iconic greeting: "What'll ya have, what'll ya have?" To this day, The Varsity stands as the world's largest drive-in restaurant, according to The Varsity's official website.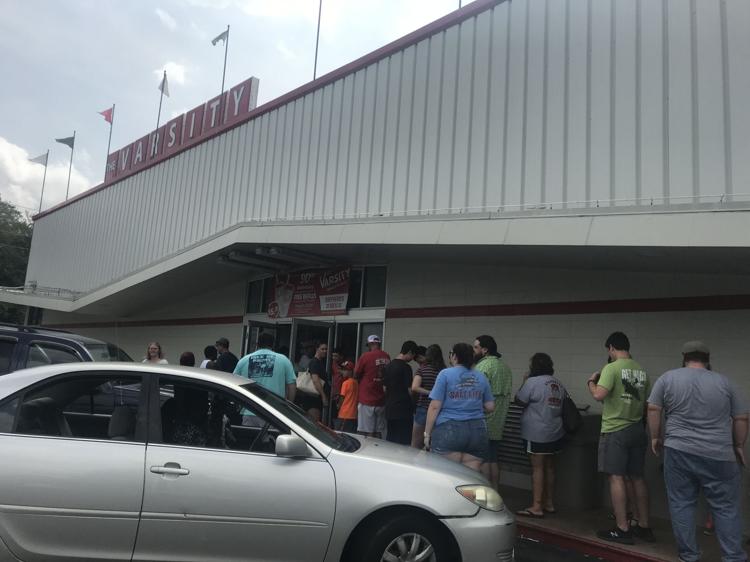 The special day was in full swing at the restaurant's location on West Broad Street in Athens, which has been in business since 1932. The lines of people, all waiting to get into the building and order their 90 cent meals, were wrapped around the building. Every now and then, hungry Varsity-goers could be heard saying things like, "We've been here since 10:30 a.m. and it's 2:30 p.m. now."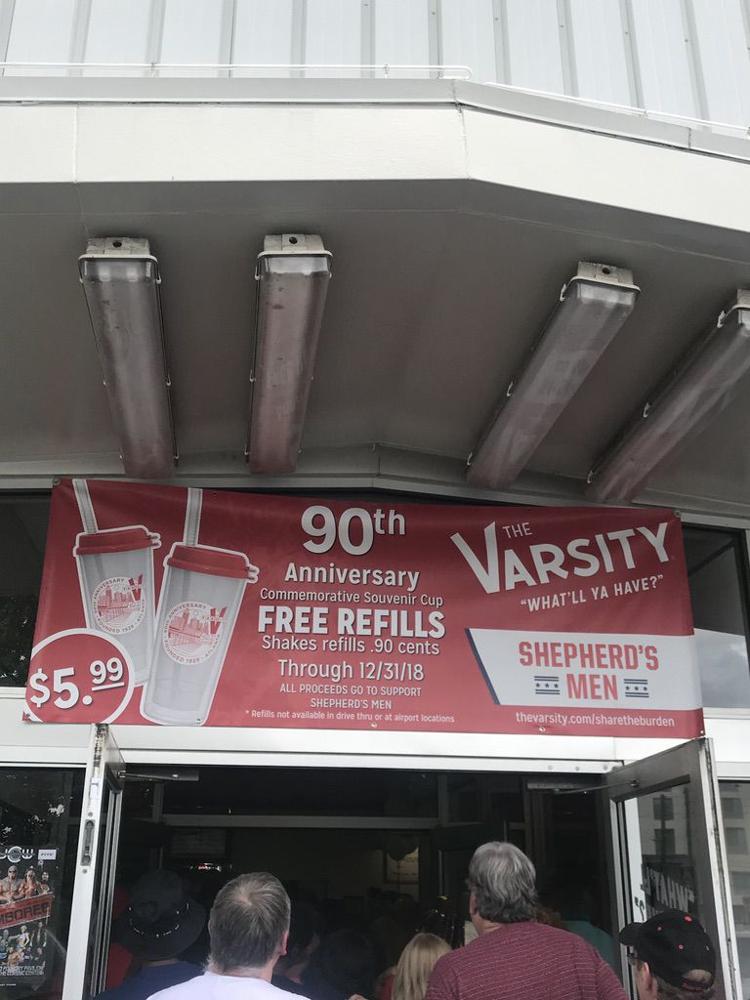 University of Georgia student Molly Baker, a third year economics major from Marietta, heard about the event through Facebook and decided to make a visit.
"I heard that my friends were coming and, of course, I wanted to take advantage of the low prices," Baker said. "I don't frequent The Varsity a lot, but I really like their burgers."
While most people just came to hang out with friends and get some good, cheap food, others came for their own occasions. 
S. Daniel Carter, the president of Safety Advisors for Educational Campuses, LLC, drove all the way from Thomson, Georgia to celebrate his own special day at The Varsity.
"Today's my birthday and when I saw that it was The Varsity's birthday, I was like 'I gotta go,'" Carter said. "It's one of my favorite places to eat. I like getting the naked dogs … but I'm [also] celebrating my 47th birthday by getting The Varsity's chocolate milk."
For Brittany Bowes, a UGA graduate from Alpharetta, the event was a pleasant surprise.
"I heard about the one in Atlanta but I didn't know it was actually today. We just happened to pass by and I saw that The Varsity was so crowded so I thought I would stop by,"Bowes said. "I'm definitely most excited about the chili cheese dog."
Even though wait times were long and temperatures were high, many, like Bowes, were willing to make the sacrifice.
"The food is just amazing and you can't beat 90 cents," Bowes said.