Approaching the corner of Washington Street and North Hull Street, crowds of people of all walks of life come into view, ranging from young families to grandparents lounging in chairs lining the street. One handheld sign truly set the mood of the event: "Positive signs only." As the parade began, signs with messages such as "The Dream Lives" and "Love More" colored the crowd. And thus began the third annual MLK Day Parade and Music Fest on Jan. 21, 2019.
"In Athens, there is a desire to foster a community," attendee Elizabeth Lyle said.
With an expected volume of over 1,000 attendees according to Mokah-Jasmine Johnson, co-founder of the United Group of Artists, the city of Athens came together to celebrate diversity in a uniform way. An abundance of races, ages and genders came together to support the dream of Martin Luther King, Jr.
"[This parade stands for] what MLK stood for," Johnson said. "He wanted to see black, brown and white children standing together hand-in-hand in unity."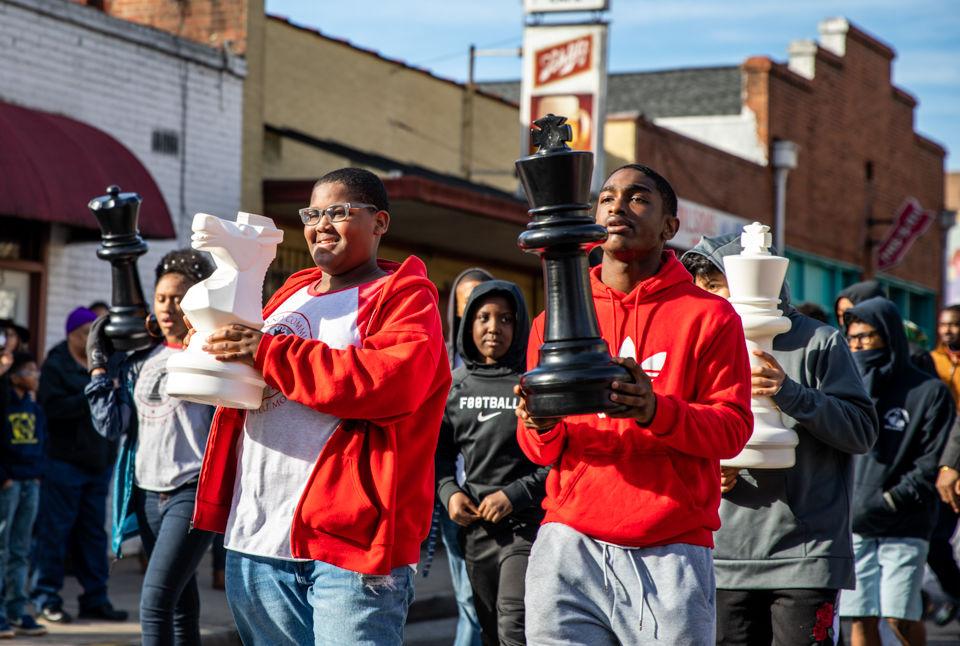 Not only did the parade capture the growing unity of the Athens community, but the post-parade events brought activities for all ages, so everyone felt as though they belonged. Inflatables entranced children, outdoor music and entertainment targeted all ages and food trucks attracted the hungry. Various vendors, from Creature Comforts to the Athens-Clarke County Library, lined the end of Washington Street.
Georgia Libraries for Accessible Statewide Services was one of the vendors which awaited the influx of traffic from the parade.
"The entire community of the disabled folks are so unheard, so we are always looking for opportunities to get the word out," Theresa Rice, GLASS Outreach Specialist, said.
The concept of bringing attention to the unheard perfectly captures the essence of the event. The attendees brought signs and beliefs about spreading ideas that might not have a large voice in the noisy world. Ideas such as love and unity are muddled during the time of government shutdowns and political turmoil.
"[These events bring] an understanding of different perspectives [and] … people should find their own paths," Lyle said.
The desire to unify Athens was displayed in a hopeful manner. Compared to previous years, it was less of a protest and more a party celebrating King and the dreams he had for the world.
This party brought stories from our elders at one of the four stages and dance teams at another. It even set the mood with the University of Georgia Derby Prep Band at the beginning of the parade.
"We are doing this for the city, so we would love to bring support from people who want Athens to be [a] more diverse-inclusive community," Johnson said.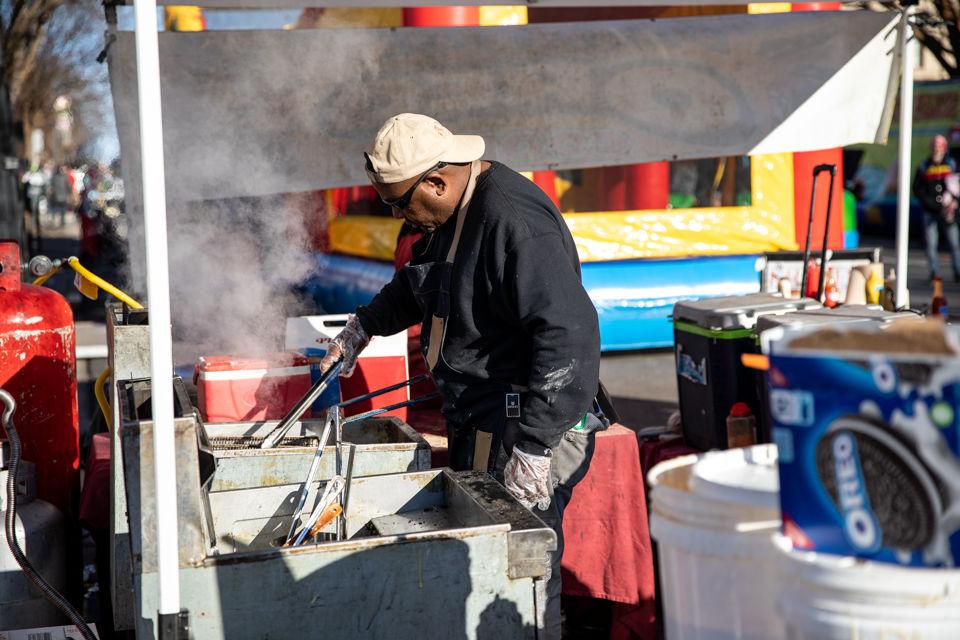 The third annual MLK Day Parade and Music Fest brought more than just the support Johnson desired. This MLK celebration brought in love, hope and a strong sense of community.