Dee Dee Black saw Widespread Panic a couple weeks ago in North Carolina, but that didn't stop the University of Georgia alumna from camping out at the front rail of the VIP section for the back-to-back Panic set at SweetWater 420 Festival.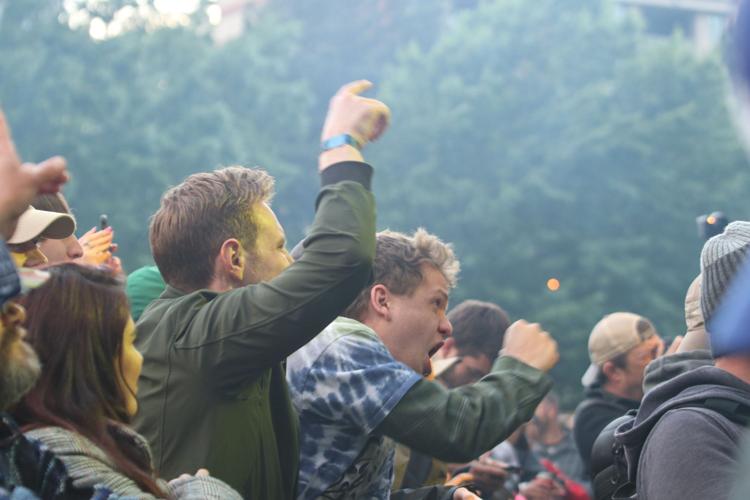 Black's seen the legendary Athens band about 10 times already.
But the Panic adage rings true for her — no two sets are the same.
Widespread Panic, known for lengthy Southern rock jams, seemed to bring the entire festival to the main stage on Saturday, April 20. Hours before the 7:30 p.m. show, groups of friends and families set up blankets and staked their spot for two-and-a-half hours of the headliner.
The six-piece band opened with "Pigeons," and started rocking.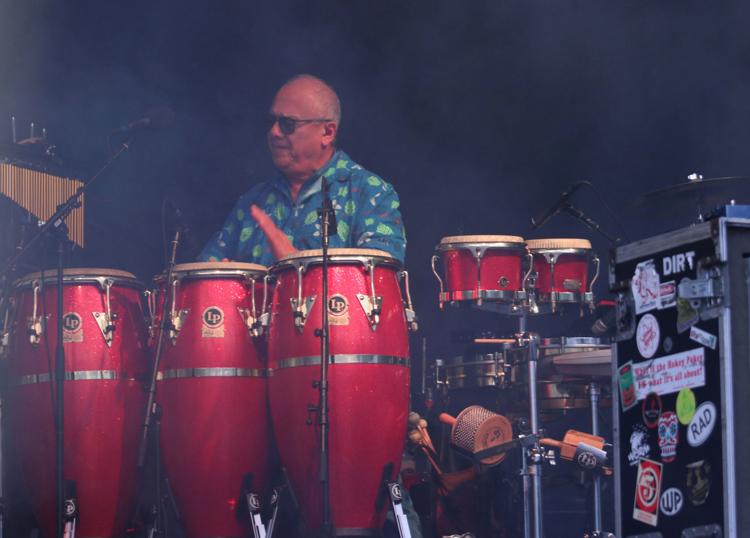 From the rails in the front to the fields in the back, festival-goers were jamming right along with the band. The fans in the front staked those spots for hours, but their energy didn't waver once the closing act began.
Meanwhile, the folks in the back had more space to dance. People performed flow art, most commonly with light-up hula hoops. Children ran around with noise-reducing headphones, holding glow sticks and laughing while their parents tried to catch them.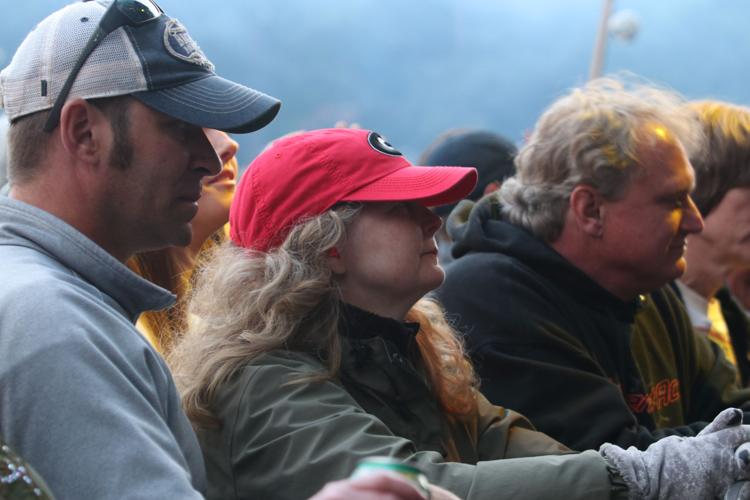 Centennial Olympic Park was filled with people, the grass ruined from muddy dancing shoes. Widespread Panic is very familiar with big crowds, a far cry from when Black first started seeing them at free shows in Augusta, Georgia, during the 1990s.
Ron Seils, an associate director at AstraZeneca, came with Black to the festival and said the four sets of Panic were a big motive for the two of them to attend.
Widespread Panic has four sets at 420 Fest — two on Saturday and two on Sunday — which totals about six hours in playing time. It's hard to want a ticket to this festival and not be a Panic fan.
The sun set during the performance, making a cloudy, windy day a little more chilly for the audience. But the hippies just adapted — wrapping themselves in pashminas, dancing with blankets around their shoulders and holding their friends close.
The band took one break between sets and stepped off the stage for the audience to cheer Widespread Panic into an encore, which it of course delivered.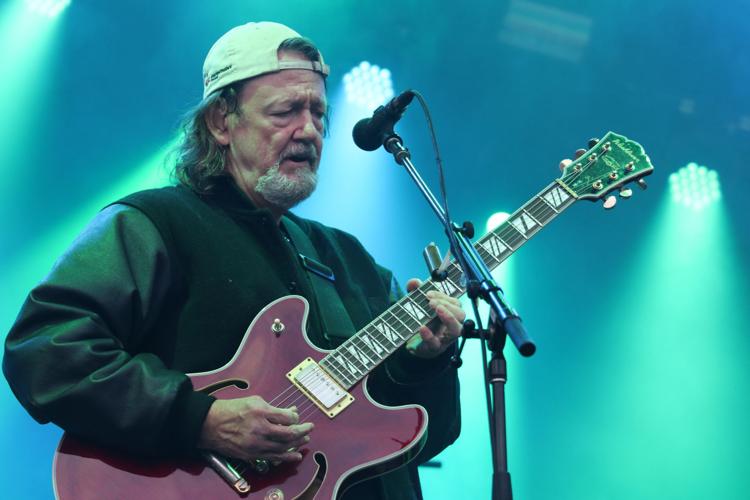 The group came back on stage with a Van Morrison cover, "And It Stoned Me," thanking the audience for sticking it out through the weather.
Some songs in the set included "Tall Boy," "Big Wooly Mammoth" and "Chilly Water."
The band ended with "Makes Sense to Me," waving goodbye until the group does it all again tonight.