The University of Georgia. College town. Football.
These tend to be the first words that come to mind when people think of Athens — but what comes next?
Likely thoughts include the 40 Watt Club, the Georgia Theatre, Kindercore Vinyl and R.E.M. In other words, people think of music.
It is no secret that the live music scene, from artists to venues to recording studios, has struggled during the pandemic. With venues becoming stricter with vaccination requirements, artists worrying for the safety of their audiences and more live music events getting canceled, Athens music fanatics cannot help but wonder: Will COVID-19 cause the famed Classic City to lose its groove?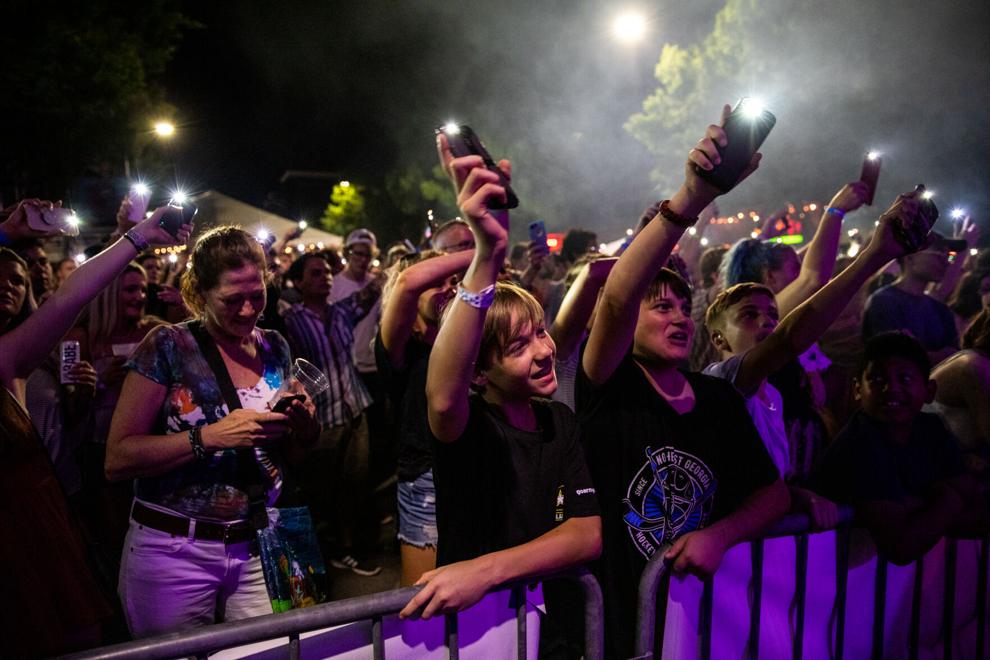 A brief music history
Wuxtry Records manager Nathaniel Mitchell defined it well when he said music, and live music specifically, is an "integral part of Athens' identity."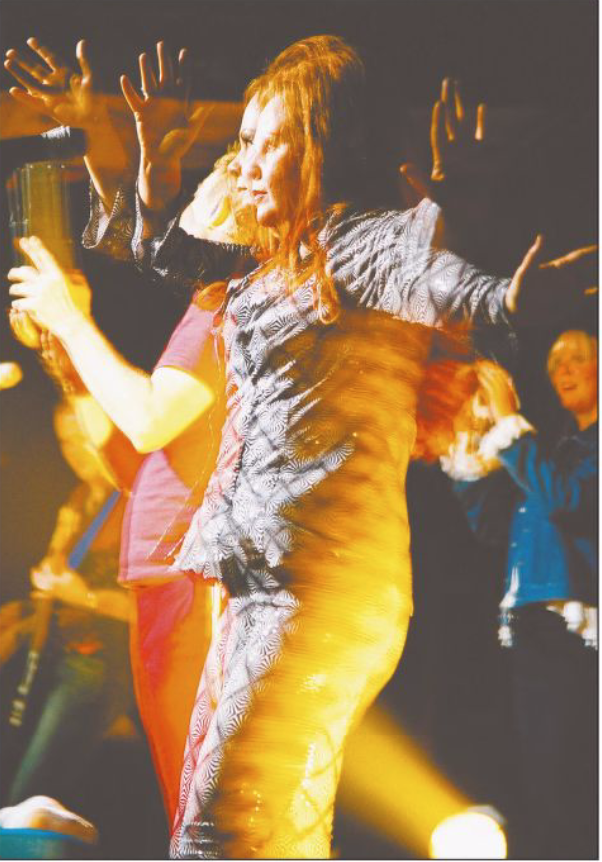 Though the modern music scene in Athens has been around since the 1950s, it's generally agreed upon that the music landscape became what it is today thanks to the emergence of rock and indie bands in the 1970s and 1980s. Notable Athens exports include the B-52s, R.E.M. and Pylon.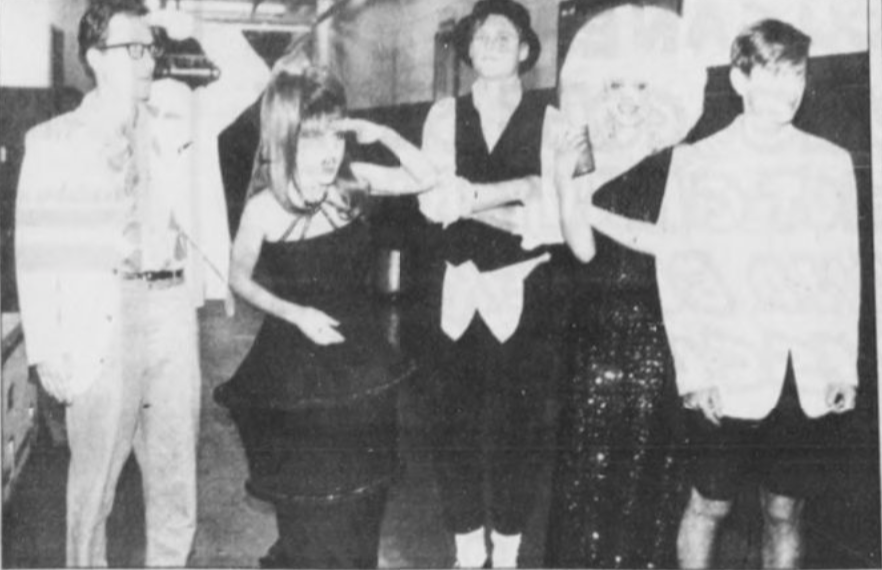 "The B-52s — they're a perfect example of bands that were simultaneously taking inspiration from the past and then also combining it with new ideas and doing something that was kind of totally original," Mitchell said. "[They were] really influential to someone like John Lennon, who heard the B-52s and actually got back into making music after a five-year hiatus."
As more local bands formed, it only made sense that venues would follow suit. The 40 Watt Club, originally an art studio and band practice space rented by the drummer of the band Pylon, opened in 1980. In the late 1980s, the Georgia Theatre — previously a movie theater — reopened as a concert venue.
Iconic music spots like Ort's Oldies, a used record store that has since shut down, and Wuxtry Records, famously where R.E.M. lead guitarist Peter Buck worked, became significant fixtures in the city.
The scene became more robust with the introduction of Kindercore Vinyl in 1996 — first a record label, now a famous vinyl pressing plant. The UGA radio station, WUOG 90.5 FM, became a staple in the city along with other local stations. Athens is now home to a diverse variety of music, from jazz to R&B to alternative.
Festivals such as AthFest, the Athens Human Rights Festival, Latinx Fest and the Hot Corner Festival arose. 40 Watt and Georgia Theatre are now nationally renowned music venues. The Athens Music Walk of Fame, launched in 2020 during the pandemic, celebrates the artists and music industry insiders who shaped the city.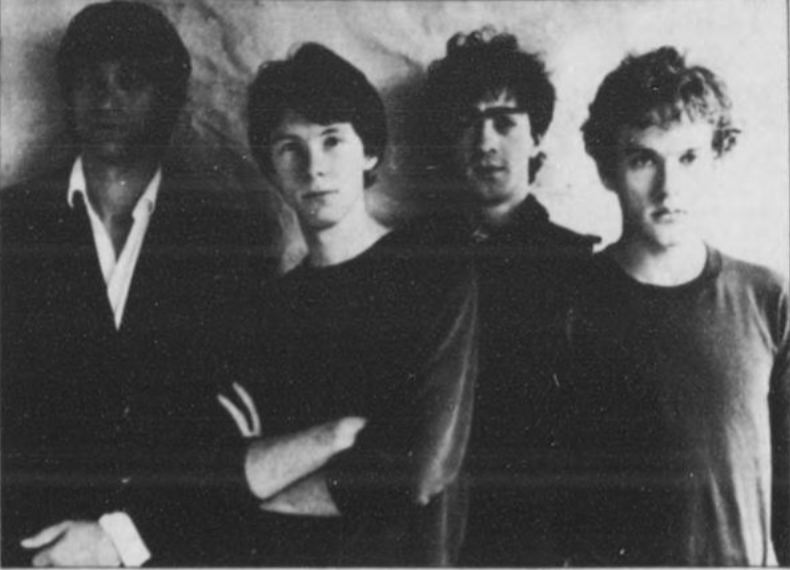 The history of the music scene is not lost on its residents nor its talents. Local musician Elijah Johnston was attracted to Athens partly because of its celebrated history.
"I basically wanted to come to college [here] because of Athens music," Johnston said. "A lot of my favorite music historically has come out of Athens. I grew up really loving the band Neutral Milk Hotel and wanting to be involved in the kind of communities that I had always heard about existing."
The year that changed everything
In a city that's known for its music, it was no small thing when the live music scene essentially had to go on pause for more than a year. All of the major music venues — including 40 Watt, the Georgia Theatre and The Classic Center — closed for months in light of statewide and countywide bans on public gatherings. The beloved Caledonia Lounge, known to give platforms to smaller, indie artists, could not withstand the financial hardships and shut down last year.
"Everything shutting down — I mean, it was almost unthinkable," Mitchell said. "Like absolutely the worst thing."
Troy Aubrey founded Aubrey Entertainment in September 2019 after working for various event and music booking companies. It was clear waters for six months — until March 2020 came, and he could no longer book shows. He had to go on unemployment until he was able to start booking shows again in a way that was safe and low-risk.
Darrick Alvarez, drummer of local band Deaf Condors, said it was late 2019 when he and his brother, the lead singer and guitarist Bob Jesus Alvarez, started planning to move forward with recording an EP in the coming months and playing more shows. When the pandemic hit, the brothers pushed the recording of their EP back.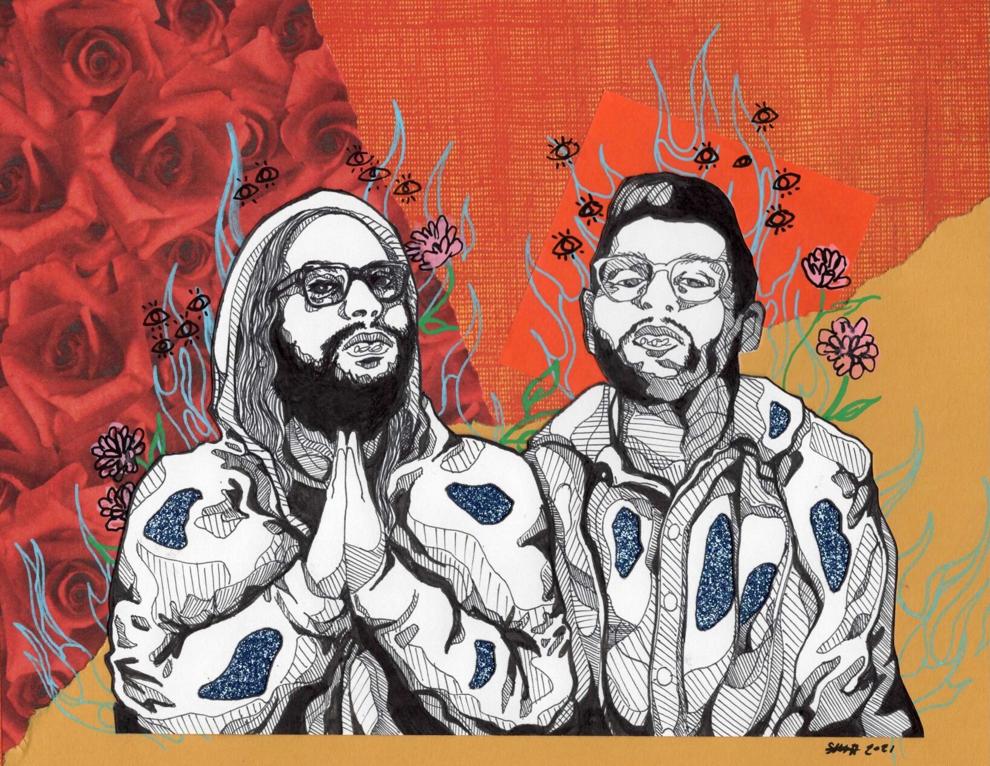 Though last year came and went with the live music scene almost completely dead in Athens, there was hope for it to come back to life in 2021.
40 Watt reopened in August, and AthFest was scheduled to occur in person. When the Athens Twilight Criterium took place downtown last month, everyone seemed hopeful things were finally starting to return to normal.
But with the combination of the highly contagious coronavirus delta variant and the start of UGA classes bringing a surge in cases, that optimistic sense of normalcy was lost. The Centers for Disease Control announced in late July that fully vaccinated people should return to wearing masks in public spaces. The Athens-Clarke County Commission mandated masks in county buildings in late August.
AthFest's cancellation was announced last week, only a few weeks before the festival was set to take place, in the wake of high COVID-19 case counts in Clarke County. Latinx Fest, a downtown festival set to take place Oct. 9 at which Deaf Condors was slated to perform, was canceled on Sept. 4.
Deaf Condors decided after a show at Sweetwater Bar on Sept. 11 to go on a self-imposed hiatus of live performances until the situation becomes safer.
"We don't want to feel responsible that you came to see us and now you have COVID," Bob Jesus Alvarez said. "I think we would feel too guilty about that, especially if it turns out to be a complicated version of COVID for somebody. So better to be safe than sorry."
Frustration and hypocrisy
The cancellation of live music has been met with some frustration as other high-density events continue as planned.
Camilla Sims, an alternative R&B artist who goes by the moniker Convict Julie, understands the significance of combating the pandemic and the delta variant, but said the shutdown of events should be treated equally.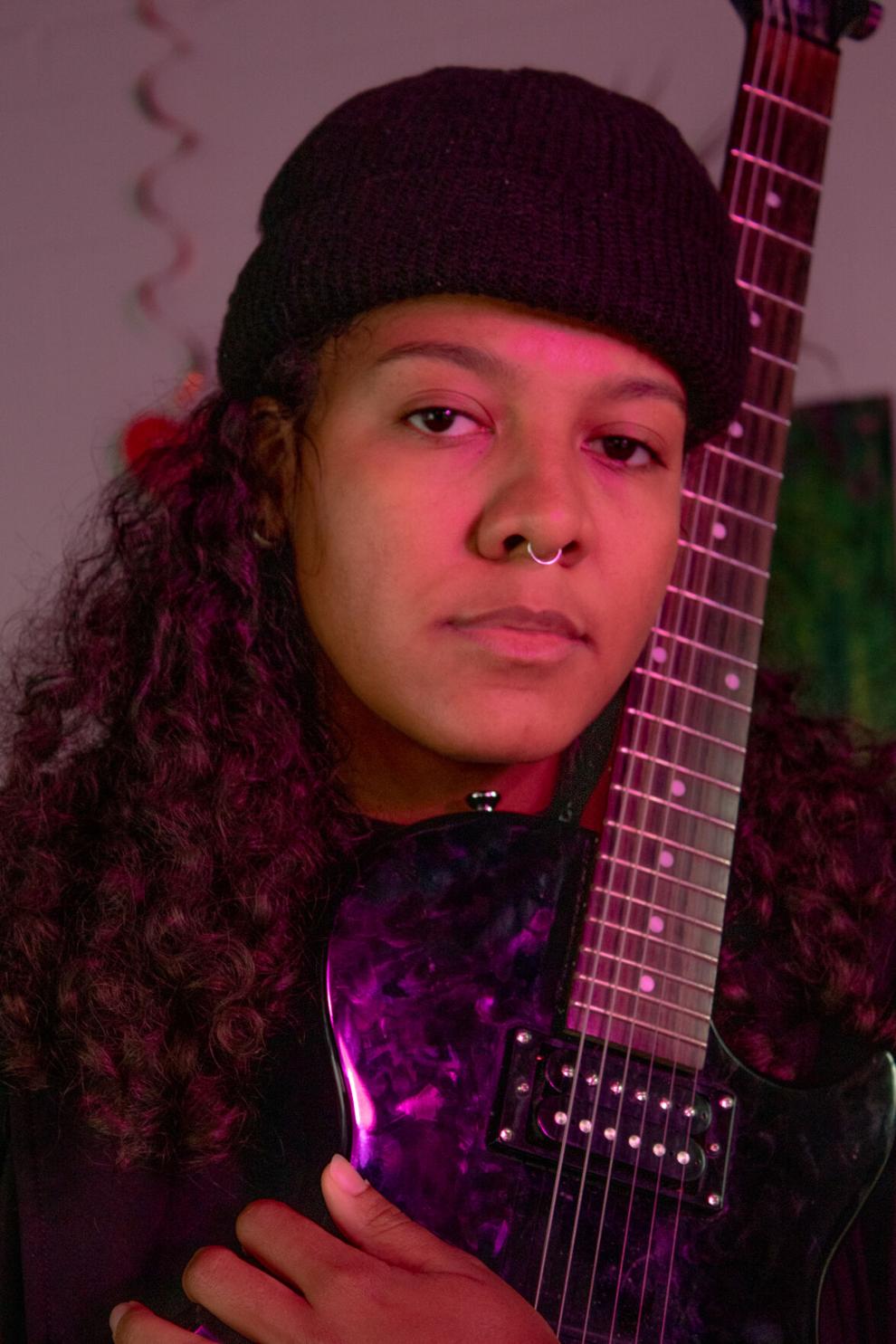 "Obviously, we're doing what we can in the middle of a pandemic," Sims said. "I also would like to hope that the city will also be consistent in their cancellations and not pick and choose which things or which events are getting canceled … If we're going to cancel one thing, maybe we should cancel everything and actually do this right as far as public safety goes."
Sims is not the only one who felt confusion in terms of which events are getting canceled and which are not. Mitchell felt the same way about the home football games at Sanford Stadium, which attract over 90,000 people and have no mask or vaccine mandates in place.
"It seems hypocritical," Mitchell said. "They still keep having football games and don't seem very concerned about those social gatherings, but are very, very concerned about the live music social gatherings. I don't know, I just feel like it should be the same rules applied to sports and music."
The football games are under the jurisdiction of UGA while downtown Athens is controlled by the county government, which explains the differences in rules and regulations.
The cancellation of AthFest was especially disappointing for the music community. Sims said she was excited for the lineup because it had a diverse mix of artists from different genres, so it was unfortunate that it had to be canceled. She's not the only musician who feels that way.
"It's definitely a bummer," Johnston said. "It has also been very difficult to have things closing and having the Caledonia close was kind of a giant dagger. I think the AthFest thing has been really frustrating because it seemed like it was gonna be safe and it was going to be all outdoors and it was going to be pretty well maintained."
Mitchell said he fears for the permanent loss of more venues, especially of 40 Watt or the Georgia Theatre, which are central to Athens' identity.
"I just want [the venues] to come up with ways to do the shows in a manner that doesn't compromise anyone's health," Mitchell said. "But when I see more stuff getting canceled, it makes me think that maybe that's not possible. Maybe it's just not worth the risk to have any sort of social gathering, which is very depressing to think about."
A bright future
Although the situation seems bleak, Athens' musicians and music lovers don't see permanently mourning the city's music scene in their future.
Over the past year, musicians found creative ways to adapt. Virtual performances and concerts were held. Outdoor events at breweries and other venues with open-air areas became the norm.
Aubrey organized outdoor live music events, many of which were at The Southern Brewing Company.
"I felt like an outdoor, big, five-acre outdoor space was a lot safer than going into a club," Aubrey said. "It's very organic, the way that we came up with doing some shows again, and really taking into consideration the people's mindset on safety and health and concerns with COVID-19."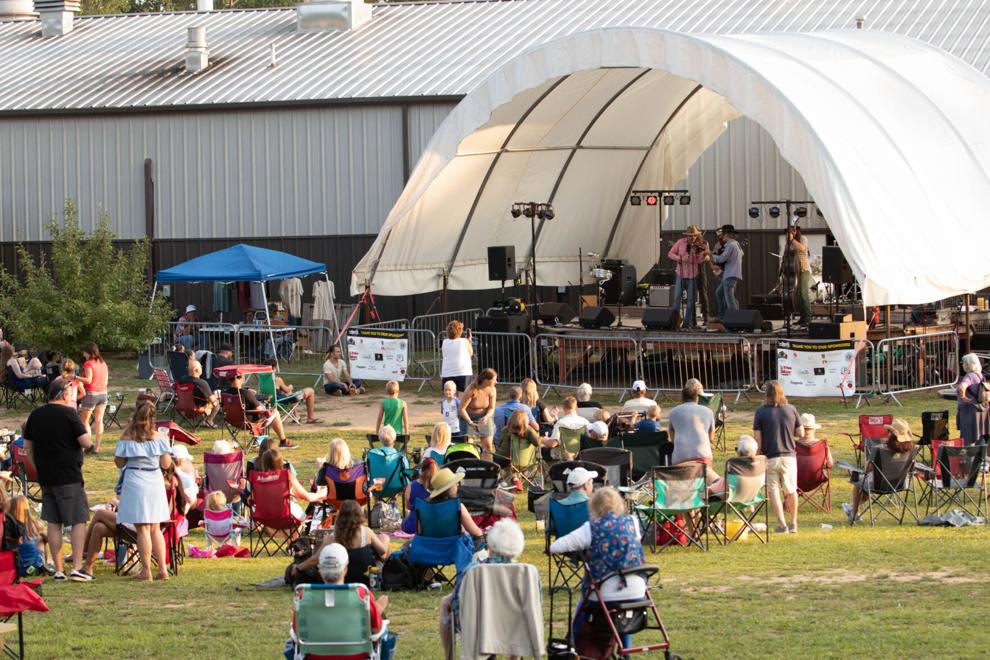 Aubrey's latest event, the September Days Festival, will take place this weekend at The Southern Brewing Company, with many acts that were meant to perform at AthFest.
The Alvarez brothers of Deaf Condors agreed that after the shutdown last year, there's been an increased appreciation for live music.
"I think after being cooped up and being stressed out with life … [people are] coming together over the common bond of music," Darrick Alvarez said. "I think that you really do feel the relationships in the room again."
In terms of what the future holds for live music in the Classic City, Sims said she sees it becoming more diverse and "colorful" in terms of its representation and the cross-pollination of genres. Sims performed a show with Johnston and the band Lazarus in September, combining hip-hop, R&B and indie rock.
"That was such a cool show, because we don't really see much of that cross collaboration in the Athens music scene as a whole," Sims said. "I hope that continues to happen."
Johnston and Deaf Condors said there are people who took the shutdown as an opportunity to get creative and make music, and it will be exciting to see what new material comes out. Bob Jesus Alvarez has a positive outlook for what Athens will look like in the future.
"I think it's gonna be pretty wealthy," Bob Jesus Alvarez said. "And by wealthy, I mean a musical wealth. It's going to be really great energetic vibes flowing around when everything comes back properly."