This week marks another milestone for Georgia restaurants, as an executive order from Gov. Brian Kemp that went into effect June 16 lifted restrictions on seating in restaurants and on the size of groups eating together. In addition, restaurant workers now are only required to wear face masks when they deal with patrons directly and rules on salad bars and buffets have been modified.
Athens restaurants continue to adjust their service during the coronavirus pandemic. Here are notable updates for this week.
DePalma's Italian Cafe reopens dine in at all locations
DePalma's Italian Cafe has reopened distance-seated dine in options at all three locations in Athens. Call any location to order curbside pick up or order delivery through BullDawg Food. The Eastside and Timothy Road locations open daily at 11 a.m. The downtown location opens at 11:30 a.m. and noon on Sundays.
The Farm Cart opens patio seating
The Farm Cart has opened up its Baxter Street patio on a first-come, first-serve basis with a limit of 20 people. Each table is distanced from one another with servers taking orders over the phone for no contact service. Operating hours are Tuesday-Friday, 8 a.m.-2:30 p.m. and Saturday-Sunday; 8 a.m.-2 p.m.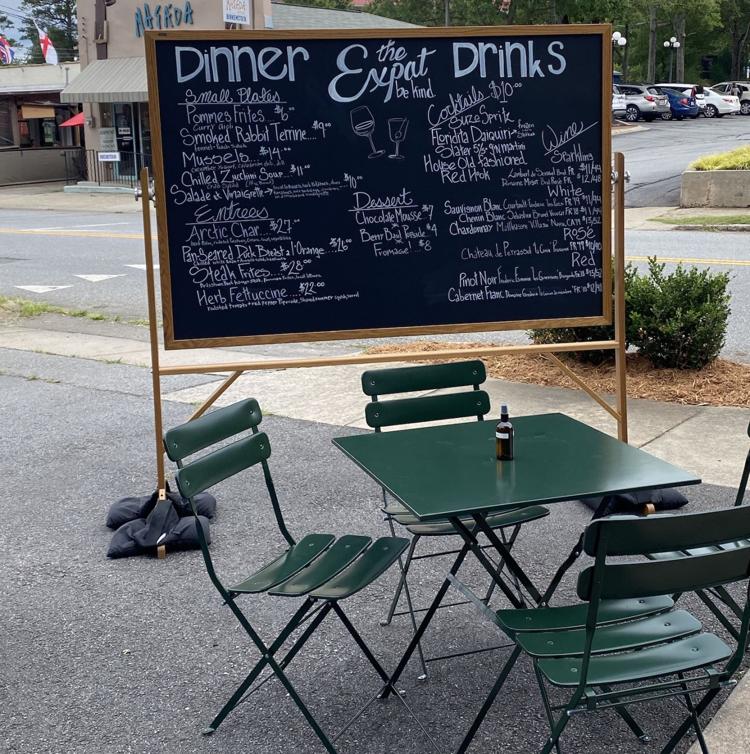 The Expat adds patio option for dinner service
After expanding the outside seating area, The Expat has added patio dining service. Due to the unpredictable nature of the weather, only same day reservations are available starting at 1 p.m. and must be made by phone (706-521-5041). Walk-ins are welcome but there is no guarantee of space due to limited seating. Operating hours are Tuesday-Saturday, 4-8 p.m.
Heirloom Cafe hosts bake sale benefiting the Athens Anti-Discrimination Movement
Heirloom Cafe will be hosting a bake sale from Monday, June 15 through Saturday, June 20 in conjunction with Bakers Against Racism to help raise awareness and funds for racial and social injustice. The Athens restaurant has decided to donate 100% of the proceeds to the Athens Anti-Discrimination Movement. The full list of desserts can be found on the restaurant website and pre-orders can be placed Monday-Friday and picked up on Saturday from Heirloom Cafe's location on Chase Street between 10 a.m.-2 p.m. and 5-7 p.m.
The Pine concludes weekly markets
The Pine announced that it will be ending weekly markets service. However, the Five Points restaurant will create new meal kits and to-go beer and wine options. Operating hours are Wednesday-Sunday, 5-9 p.m. with curbside pickup, indoor seating and patio seating.
LRG Provisions launches curbside service
LRG Provisions, which paused service in March, is back, providing curbside service of its Meat & Three dinner menu. Plates are listed at $16 with desserts at $6. The menu changes weekly. From Tuesday through Thursday, customers can call 706-850-2020 to place an order between 2-7:30 p.m.
---
Editor's Note: As Athens restaurants adjust to social distancing requirements and changing state policies during the coronavirus pandemic, their operations change frequently. For daily updates, check out our comprehensive guide.