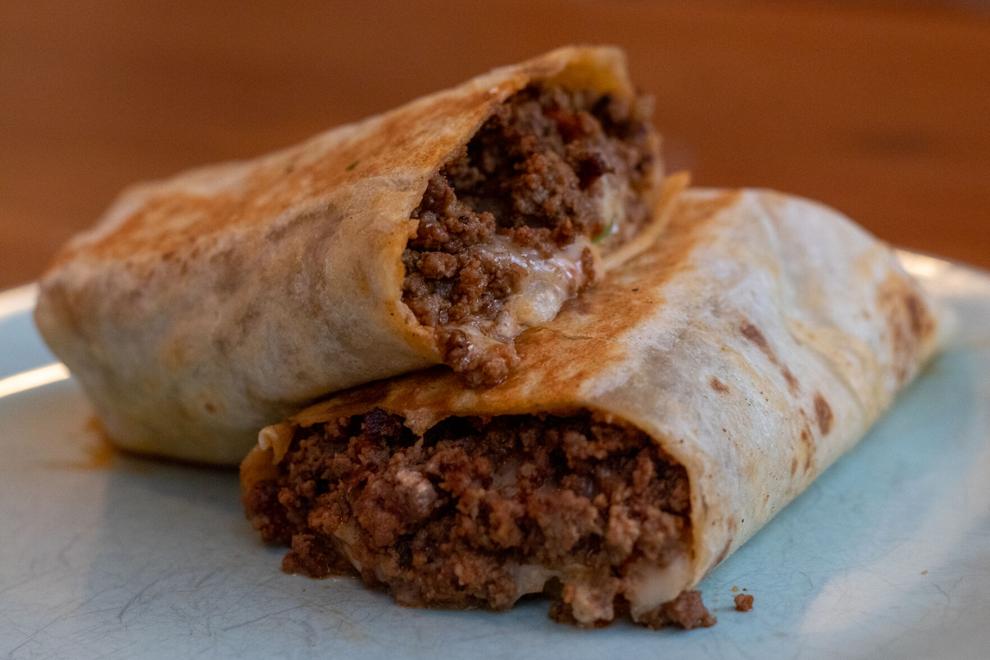 If you're looking for a way to celebrate National Burrito Day today, grab a burrito for only $9 from the La Carreta food truck by Agua Linda and enjoy it at their outdoor seating. 
The burritos are packed full with a meat of your choice or a mix of veggies if you don't eat meat. Mild sauce, lettuce, cheese and sour cream are also in every burrito. Even without any extra add-ons, the ground beef in this burrito was very flavorful and the mild sauce had just the right amount of kick. 
The Agua Linda food truck on Prince Avenue is open from 11 a.m. to 9 p.m. Sunday through Thursday and from 11 a.m. to 10 p.m. on Saturday and Sunday.