With colder weather comes darker beer — think stouts, porters and variations of lagers and ales. These beers are born from a heavier roasting process and a desire for more decadent, fuller flavors that mimic the changing of the seasons. Plus, higher alcohol volumes get you feeling warmer, faster — perfect during those cold, Georgia nights.
For those bold enough to stray from IPA's or saisons, Athens has a variety of breweries and fermentation experts ready to take you to the dark side. Here's what every beer drinker needs to know about these seasonal brews, and what's available locally.
What's the deal with darker beers?
Over at Normaltown Brewing Company on Oneta Street, head brewer and co-founder Phil Fortson is preparing to work on a traditional Russian Imperial Stout to be released in the next couple months.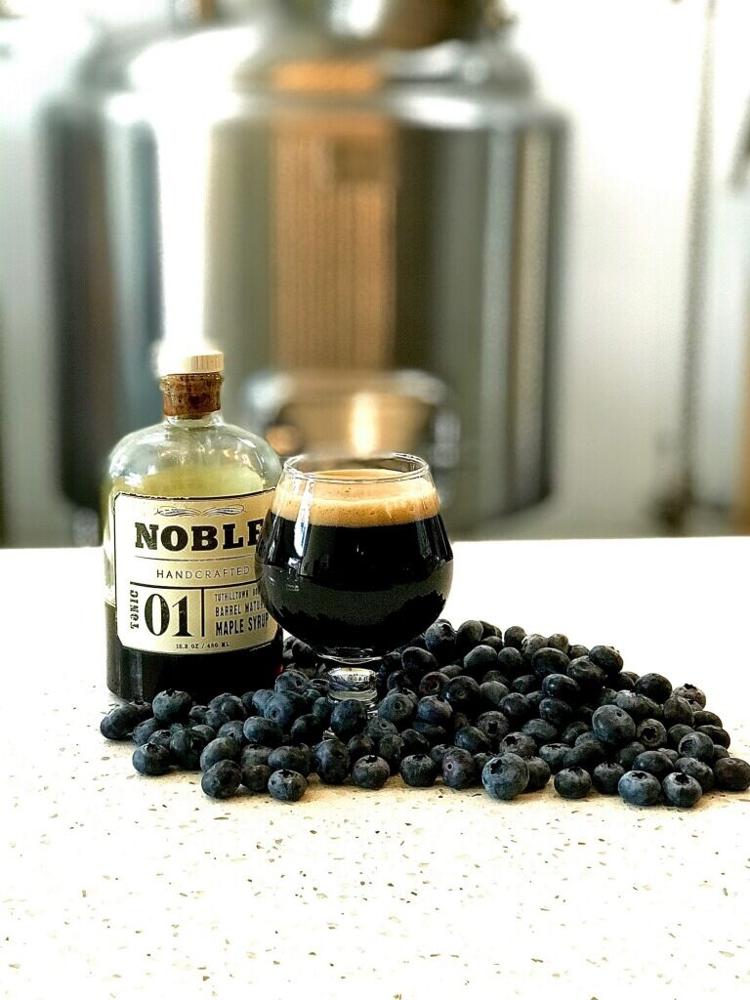 "Basically, you're just adding some very heavy roasted malts, and that's where your color comes from and where those flavors come from," Fortson said.
The basic ingredients in beer include barley, hops, water and yeast. The darkness of the beer comes from how the malt — germinated from the barley — is treated. Stouts have such a dark, rich color because the malted barley is roasted at a high temperature for longer than pale, light beers.
"While hops play a part, stouts are really more about the roast and the malt and the yeast profile," Fortson said.
Normaltown Brewing Company is a microbrewery, with space for only 10 barrels of beer, roughly, at any given time, according to Fortson. The brewery is no longer offering its signature stout, Lazarus Ascending, which was brewed with cocoa nibs, hazelnuts and roasted coffee beans.
Sweet and spicy variations
Variations of dark beers are similar in color but different in flavor profiles. While these variations all include highly-roasted malt, ales, for example, have more hints of spice with a hoppy finish. Dark lagers have maltier flavors. Porters and stouts are similar, but stouts are more often combined with creamier, sweeter ingredients.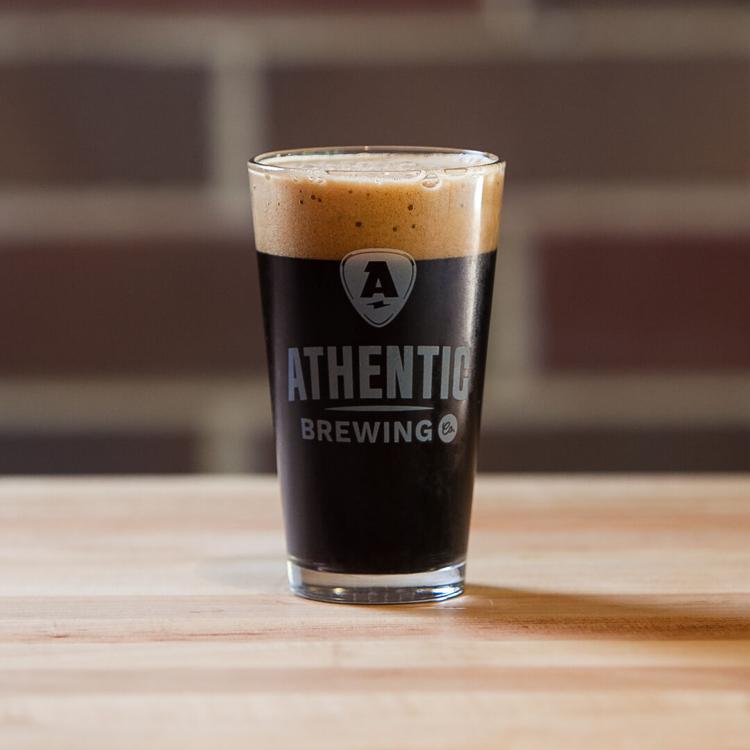 Athentic Brewing Company co-owner Paul Skinner said the brewery is in the middle of multiple collaborations to create a lineup of dark beers available this fall. On tap at the brewery is Upright Hermit, a dry Irish Stout characterized by notes of coffee, a smoky finish and low ABV.
FudgeMallow, an "imperial pastry porter" made with chocolate, graham crackers and marshmallows, is being brewed in collaboration with Akademia Brewing Company and will be released on Oct. 29, Skinner said. A dark lager, Tmavé Pivo, will be on tap exclusively at Hi-Lo Lounge by November.
"We're excited to be part of the Athens theme where it's playing football between the hedges and being out in the cool, crisp air," Skinner said. "Everything gets a little cozier, and people sort of switch their drinking styles to some degree."
Other options
Akademia: Claustrophobia
A limited-release imperial stout, Claustrophobia is whiskey-barrel aged with heavy hints of coffee and bourbon, according to reviews. Its sibling brew, Phobia, has the same feel. Available on tap or to-go.
ABV: 13%
---
Akademia: 3 Shades of Black
This milk porter combines sweet and savory with notes of maple bacon and coffee. "Smells like breakfast," one review says. Sold locally.
ABV: 4.5%
---
Athentic: Perfect Number
It's worth mentioning this brown ale brewed with cold brew coffee. It's lighter bodied than the stouts and easy to drink, according to reviews. Sold locally.
ABV: 4.8%
---
Creature Comforts: Reclaimed Rye
The brewery sells this amber ale year round. It's "aged on French oak" and characterized by a spicy, malty body, according to reviews. Undertones of vanilla and yeast make for a smooth drink.
ABV: 5.5%
---
Creature Comforts: Koko Buni
This milk porter won't be out until December, but it's a good one to keep on your radar if you want a sweet beer characterized by flavors of coffee and chocolate. Reviewers describe this porter as malty, rich, velvety and subtly sweet.
ABV: 6.5%
---
Southern Brewing Company: Midnight Train
A seasonal release, this porter has "aromas of roasted coffee and dark malts," finished with smooth notes of chocolate.
ABV: 6%
---
Terrapin Brewing Company: Wake-n-Bake
It's a coffee oatmeal imperial stout brewed with Jittery Joe's coffee. Sold locally.
ABV: 9.4%