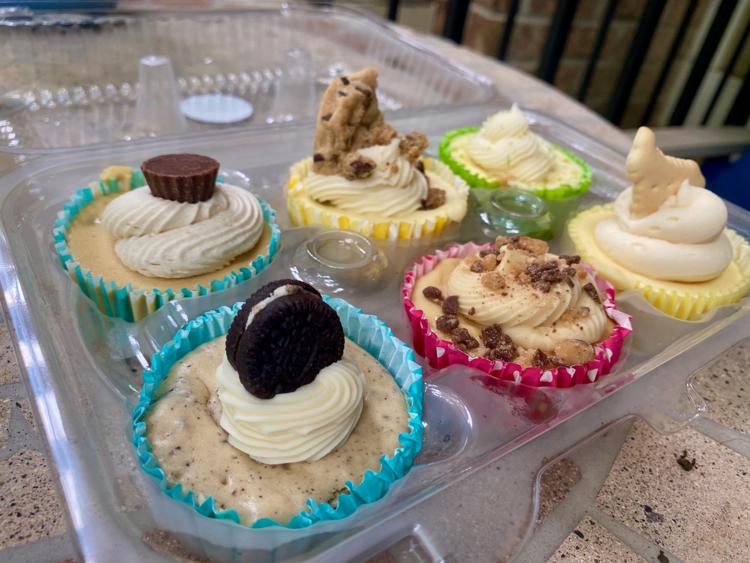 While much of the world is on pause, small, often one-person bakeries in the Athens area continue to make their goods, selling them in all kinds of ways — from their home, at the farmer's market or at select pop-up locations. Everyone has done their quarantine bread experiments, but now might be time to leave the measuring, mixing and baking to local entrepreneurs.
Special occasion or not, treat yourself to a cookie, scone or cheesecake and support a small business. The hardest decision will be which bakery to try first.
Batter and Baked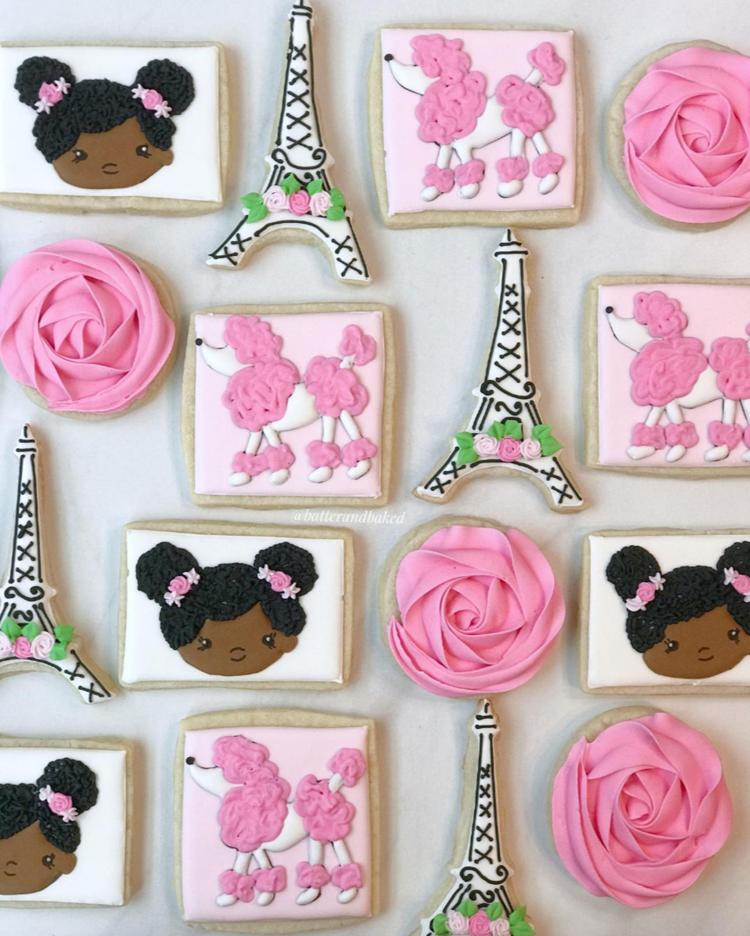 Alexis Randall is an alumna of the University of Georgia who launched her home bakery in 2018. Batter and Baked specializes in custom cookies, cakes and cupcakes. Randall has a plethora of edible art, with themes ranging from the Georgia Bulldogs to Peppa Pig. Randall's products stand out for their attention to detail and variety in flavors (sweet potato, salted caramel, and lemon blueberry, to name a few). Cookie kits are also available for contactless delivery in the Athens area, if customers want to test their cookie decorating chops at home.
Orders for this Black-owned bakery can be submitted online, and it's recommended they are placed two weeks in advance. Orders for a location within a 10-mile radius of Stegeman Coliseum will be delivered for no additional charge.
Price range: $25-55
Classic City Confections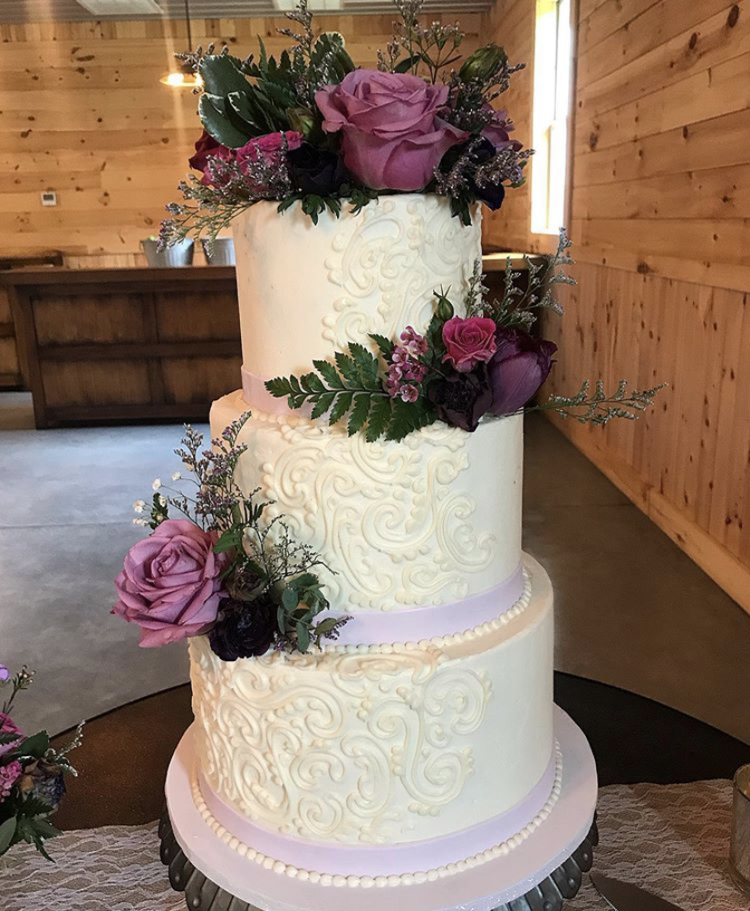 Since 2010, Ashley King has been creating cakes for every occasion from her home bakery. While the majority of her business comes from wedding cakes, her website also offers French macarons, cake and truffle pops, cupcakes and decorated sugar cookies. King's work has been featured in publications like Martha Stewart Weddings, The Celebration Society Magazine and Southern Weddings Magazine. Offerings range from the classic floral wedding cake to a Star Wars-themed masterpiece.
Consultations and tastings can be scheduled via email at classiccityconfections@gmail.com.
Eno's Baked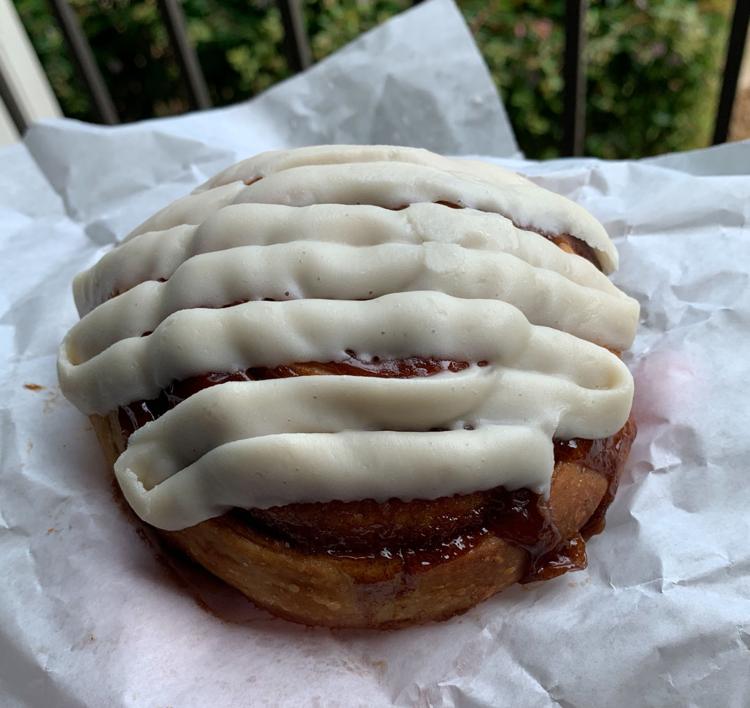 Owned by Jon Ramsden, Eno's Baked pledges to use organic ingredients as much as possible, guaranteeing organic flour, sugar and eggs in all products. Eno's Baked makes sourdough cinnamon rolls and various kinds of scones, cookies, brownies, hand tarts and biscotti. If you prefer a savory pastry, they offer bagels and pretzels as well. 
Eno's Baked has a table at the Athens Farmer's Market every Saturday, and offers pre-orders until noon on Friday via their website. They also appear at local festivals when able, and will take special orders. Contactless pickup is available for all orders.
Price range: $3-25
Jack's Cheesecake
As the winner of Best Dessert in the 2020 Taste of Oconee contest, 15-year-old Jack has made a name for himself in the local dessert community. Jack, who has autism and is nonverbal, was taught how to make cheesecake by his grandmother, and now sells them online and at pop-up events. Flavors range from traditional New York cheesecake to more unique options like Key Lime Pie and Peanut Butter Cup. Can't decide? Try the Lil Jack Variety Six Pack, which has six different flavors of mini cheesecakes. 
Editor's note: Jack's mother, Barri Leach, is a part-time Red & Black employee.
To order, visit the Jack's Cheesecake website, or you can call or text his mother, Barri Leach, at 706-202-0333. Orders can also be placed via Facebook, and the events tab lists local events where Jack will be selling his cheesecakes. 
Price range: $15-30
VTaste Cakes
The completely vegan Black-owned bakery VTaste Cakes is owned by UGA alumna Jasmyn Reddick. Her pastries contain a "natural twist of vegetables," according to her website. VTaste Cakes offers cupcakes, pound cake and specialty cakes in flavors like strawberry, lavender vanilla and coconut. While the bakery uses a commercial kitchen space in Atlanta, they still sell at the Athens Farmers Market on Saturdays and at The Varsity on West Broad's parking lot on Monday afternoons.
Orders can be placed online and must be made 72 hours in advance. Pre-ordering to pick up orders at the Farmer's Market and The Varsity is available. Text or call 678-964-5402 or email yummy@vtastecakes.com with any questions or concerns prior to ordering. Delivery options are also available in Athens.
Price range: $21-55