The Mayflower Restaurant has sat across the street from the Arch on the University of Georgia's North Campus since 1948. When Mayflower opened, Harry Truman was president, and UGA's enrollment had soared to over 7,000 students. More than 70 years later, Mayflower still survives as Athens' oldest restaurant.
Ricky Vaughn, owner of the historic restaurant, can trace his history with Mayflower back to the 1960s. His family took over the restaurant in 1963, and in 1979, he began working at Mayflower. He then met his future wife, Lisa, who also worked at the restaurant.
In 1990, Vaughn's parents semi-retired, and he took over the operation of the restaurant, he said.
Mayflower Through The Years
The COVID-19 pandemic forced Mayflower to close for 48 days following forced shut-down of restaurants and bars across the country, as proper safety protocols were determined and many restaurant owners had to alter operations.
Now, the restaurant is only open four days a week, Thursday through Sunday, with limited seating. The Vaughns are often the only staff working, Vaughn said, both cooking and waiting on tables.
Yet, the diner has continued to draw in regulars, many of which have remained loyal customers for years.
"We know a bunch of customers by name," Vaughn said.
Anthony Kubek has been eating at Mayflower since he came to Athens with the Boy Scouts to usher at football games, he said. He later ate there when he attended UGA, and now he stops in every time he is in the Athens area.
Kubek notices every time Ricky and Lisa Vaughn recognize him when he walks in the door. Now, Ricky and Lisa Vaughn also recognize his daughter, who is a first-year student at UGA, he said.
"It feels like you are going back home," Kubek said.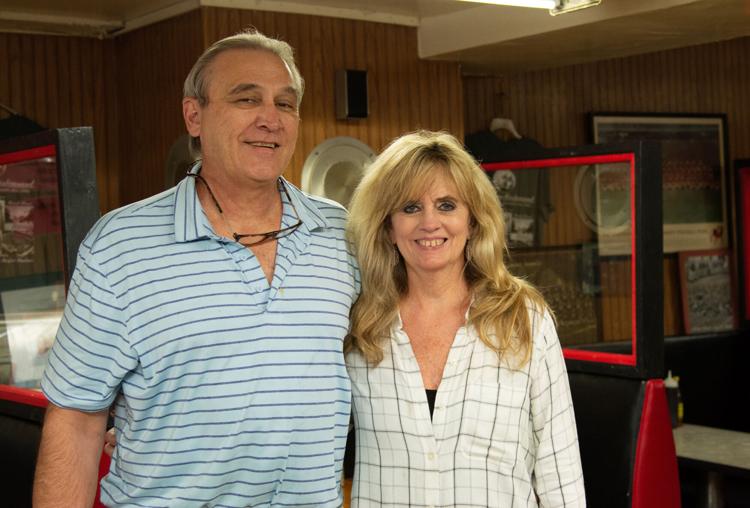 On Football weekends, many long-time customers come into town to visit the restaurant, Lisa Vaughn said.
Joel Bacon, a customer for about 15 years, has breakfast at Mayflower every Friday and Sunday morning.
It is interesting to watch Ricky Vaughn behind the griddle on a gameday, Bacon said. He calls the food at Mayflower "great country cooking." 
"He can get that food out — it's amazing," Bacon said.
Ricky Vaughn is contemplating retirement, but he hopes to run Mayflower Restaurant for a few more years, he said — It depends on the recovery of the restaurant industry.