Bain Mattox moved to Athens in 2000, attracted to the music scene and the (then) low cost of living. He performed in bands and worked in the food and beverage industry. He now runs two businesses in Normaltown: Normal Bar and Automatic Pizza. His latest venture, the coffee shop/bar/gathering space Buvez, is located in the North Chase industrial area, across the street from the Jittery Joe's coffee roaster.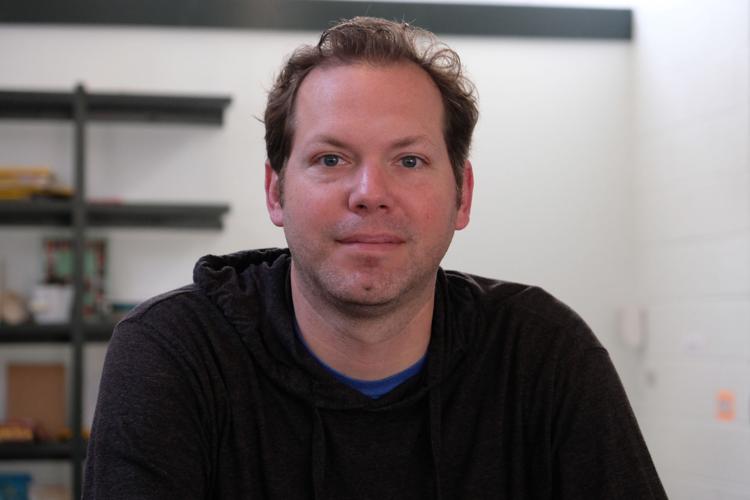 Are all your businesses open now? What precautions are you taking?
We are being vigilant with cleanliness and taking every precaution to keep our staff and customers safe. Normal Bar has reopened, and we are only offering patio service at this time. In an effort to keep our staff safe and to keep the bar fiscally viable, we are limiting the number of staff to two each day. The customers are taking it upon themselves to socially distance.
At Buvez, we are providing patio service and to-go orders now. Similar to Normal Bar, we are keeping our ordering tight, wearing masks, gloves and limiting the number of staff members inside the building.
Automatic Pizza never closed. We offer to-go only, and that's working quite well for us.
What has been your greatest challenge during the pandemic?
I got into this business because I love seeing people and serving our community. I love putting smiles on customer's faces. And I love interacting with my staff. So, the hardest part has been distancing myself. I miss the way it was, very much.
What's changed in Athens since you entered the food and beverage business?
Athens has become a national highlight in the food and beverage industry. The growth of the university has pushed townspeople away from downtown and toward Normaltown.
If you have guests from out of town, where would you take them?
Seabear Oyster Bar, Donna Chang's and Pulaski Heights BBQ. Also, Avid Bookshop.
Buvez is described as a Euro-cafe. Can you explain that concept?
The word buvez means "have a drink." It's a place you can come in the morning to have a great pastry and coffee and also hang out through the afternoon and evening. Although the bar offers both local and European beers, it features only European wine. The cocktails are inspired by European literature.