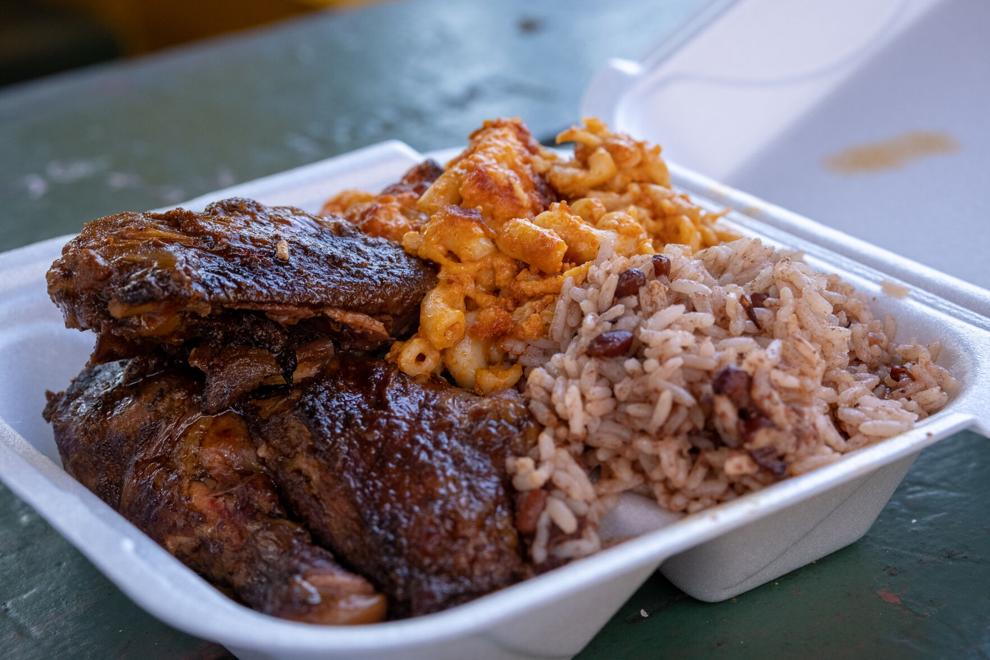 This large Jerk Chicken plate from Kelly's Authentic Jamaican Food comes with cornbread, sweet tea and a choice of two sides for only $13.
The Jerk Chicken plate is packed with spice, and the meat falls right off the bone. The side of rice and peas also comes with a bit of a kick and lots of flavor. Besides the chicken, the side of mac and cheese is a shining star. It's unlikely that you've had mac and cheese like this before! It's creamy and cheesy while bringing a unique smokey flavor. Every bite gets better.
Kelly's Authentic Jamaican Food has two locations, one at 1583 S. Lumpkin St. and one at 145 Epps Bridge Road. The Lumpkin Street location is open for takeout from 11 a.m.-8:30 p.m. Tuesday-Friday, noon-8:30 p.m. on Saturday and noon-8 p.m. on Sunday. The Epps Bridge location is open from 11:30 a.m.-6 p.m. Monday through Saturday.