Karen Fooks, owner of Fooks Foods, had another concern to add to the list of challenges for business owners during a pandemic.
"I had to guard my rice," Fooks said. "I had to keep some of it here in my garage at home."
Fooks Foods is one of two Asian-centric grocery stores in Athens. It's been a town staple since it opened in 2003, especially for international students and residents who can't rely on chain grocers to stock the products they want. Fooks, who started her career in Athens before opening her store, said she's always tried to put her most loyal customers first.
This past year was no different. As cases rose and panic shoppers flocked toward grocery store shelves, Fooks never closed her store, though she did reduce hours of operation for her own sanity and the safety of her staff and customers.
"And as much as I personally wanted to [close], I knew the customers that we had — this was their lifeline. This was the food that was important to them," Fooks said. "My people don't shop at Kroger."
Her "people," her most loyal customers, are the reason Fooks has persevered through shipping delays, rude customers, a broken shoulder and weekly trips to Atlanta to restock.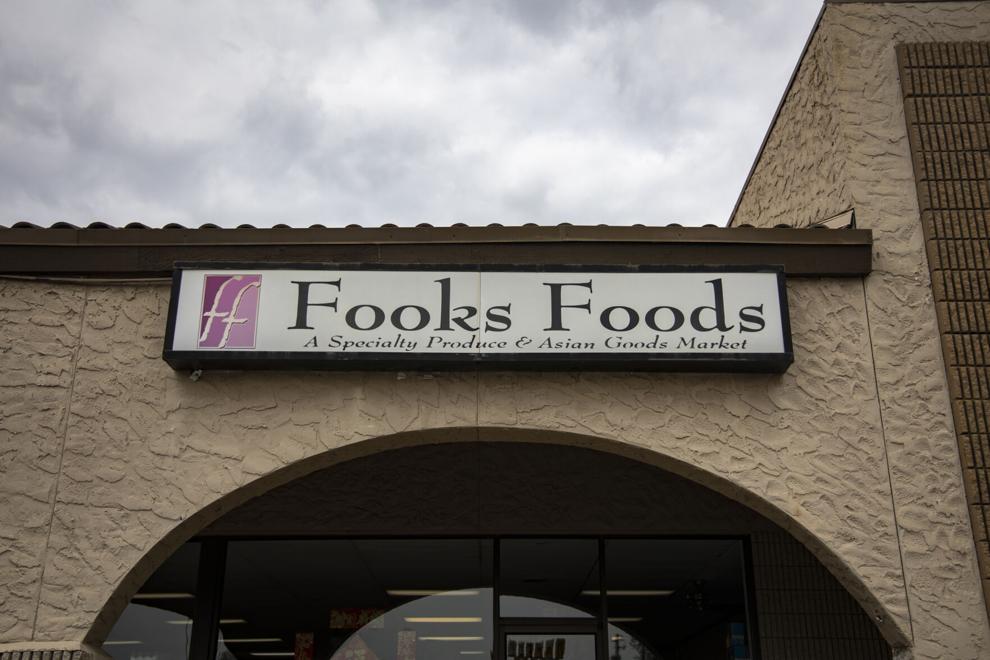 "I knew they really appreciated what I was trying to do. And the others, well you know, they can go somewhere else," Fooks said. "I'm not here to please everyone, and I never have been."
A backward year
Fooks Foods stocks specialty produce and products traditional to a variety of regional Asian cuisines. Snacks, spices, sauces and shelf-stable foods line the shelves, in addition to prepared foods and frozen options.
Though essential businesses like grocery stores never really closed during the pandemic, the majority experienced lags in shipments that greatly affected supply — think toilet paper shortages, for one. While Fooks said her store hasn't suffered too much financially this past year compared to the blow on most eateries and bars, she has experienced some shortages in the form of soy sauce and Maggi noodles, for example. And of course, the rice.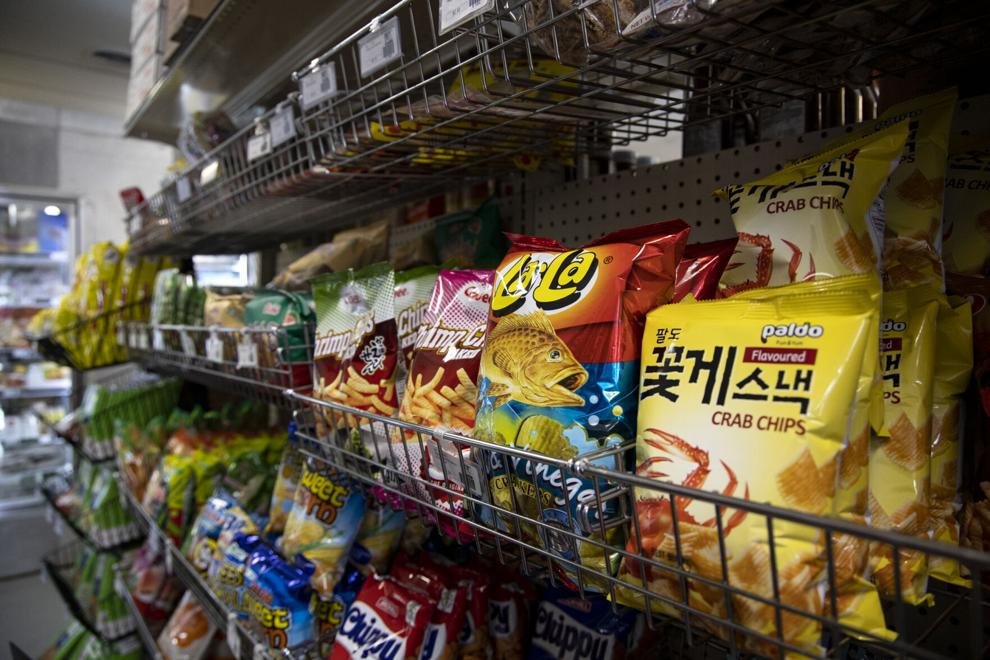 "There was probably a good two-week period where I had to go and restock every day … because I was going through so much product," Fooks said.
Fooks said it's always been her goal to help "people wanting to really learn [and] be more curious" — people looking for new ingredients or flavors to try. This past year, however, Fooks tried to focus on keeping stock for the "people that needed this food." She emphasized residents of Asian heritage who rely on products from Fooks Foods to give them a sense of comfort and stability.
Susie Yun, a junior at the University of Georgia, said she loves to cook authentic Asian food, but it's difficult without specific ingredients.
"I'm Korean, and I like getting different Asian products that are hard to get in Athens," Yun said. "[Fooks] happens to be in one of those convenient locations, otherwise I'd have to go to Duluth."
Her customers also include business owners such as Chuck Ramsey of Pulaski Heights BBQ. Ramsey has sourced ingredients from Fooks since he opened the restaurant in 2012. Pulaski Heights does weekly ramen nights, so Ramsey buys noodles, nori and other items from the market often. He also buys different flavors of instant ramen for personal use.
"There are certain things you can only get there," Ramsey said. "I've known Karen forever, [and] we've got a great working relationship. She special orders me stuff, the prices are fantastic and the way she runs her store keeps me coming back."
Food is home
Fooks grew up in Asia and Europe but said she considers Hawaii her home. Her first job was picking pineapples at 16 years old, and she worked in kitchens for years before opening Fooks Foods.
"Every time I look at a green papaya or something, I think of my grandma or my Filipino grandfather," Fooks said. "It's who we are, it's just the Asian way."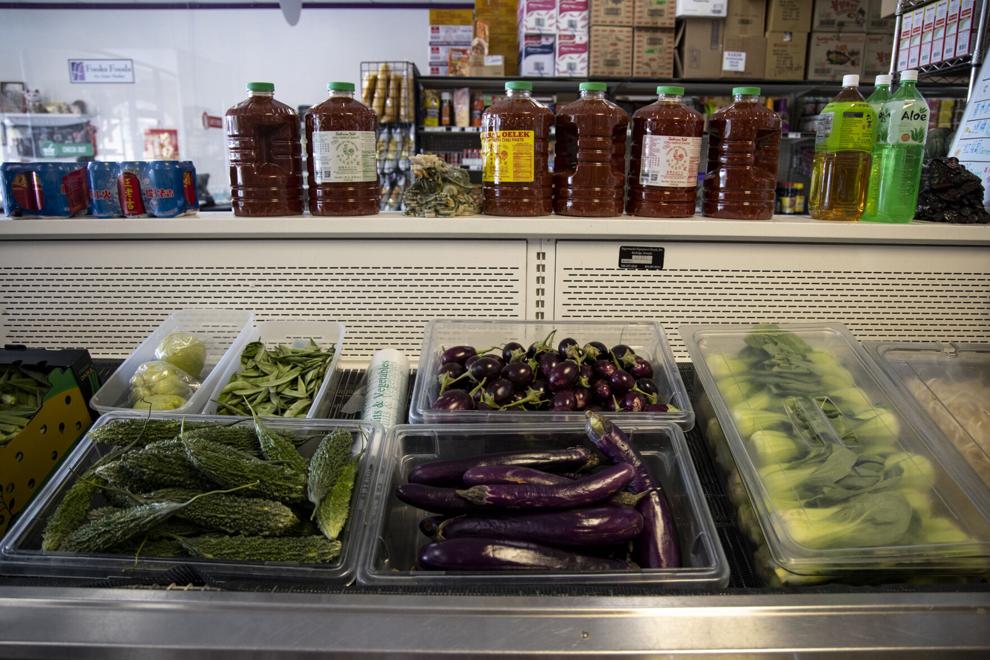 She remembers a Korean student who would come into her store and say the smell of kimchi was reminiscent of home. She's seen the same Indian customer come in for Dosa batter at least once a week. Fooks also said students have come into the store with suitcases, filling them up with groceries for the week ahead.
While Fooks saw in-store shopping decline this year, she said the store has maintained a solid customer base and attracted new customers. At the same time, she's noticed a growing presence of Asian foods in mainstream grocery stores and praises Atlanta — home to stores like H-Mart and the Buford Highway Farmers Market — as "a global marketplace."
As long as she's able to maintain a customer base of her own, Fooks is happy.
Fooks Foods is open Tuesday through Saturday, noon-6 p.m.
---
Anna Thomas and Delaney Tarr contributed to this article.