Anyone who really knows Athens understands that it's the local entrepreneurs and service industry workers that define this city. Emily Shaw, resident since 2012, is another in a long line of people making Athens special — and she's doing it with sweets.
A University of Georgia alumna, Shaw started working as a pastry apprentice alongside Chef Mimi Maumus at home.made. She moved to Condor Chocolates and Donna Chang's a few years later while gradually rising in the kitchen ranks. She launched her pastry enterprise, Sun Cat Sweets, in September 2019. As Shaw's weekly pastry boxes and specialty baked goods continue to garner a following, she sat down with The Red & Black to discuss her endeavors.
The Red & Black: Now that we have the timeline down, I'm curious what struck your interest in baking?
Emily Shaw: I started cooking for myself before I went to home.made, and I was mostly cooking myself dinner, which sounds silly, but, like, I really hadn't ever cooked for myself before. And I just really liked it, it was the best part of my day. … It's probably because I have a bio degree, but I think of a lot of baking as scientific.
Each little step really struck me and I just really liked the organization of it. And that's kind of why I just leaned more towards pastry and baking and stuff like that.
R&B: What made you start Sun Cat?
Shaw: I had worked at Donna Chang's for a while and I just wasn't super happy. Not necessarily with the work but just, like, the lifestyle of being in a kitchen. You know, it's just such long hours and there's nothing you can really do to fix that because that's just how restaurants seem to be. At first, Sun Cat Sweets was going to be just a side gig. I really liked the idea of setting my own schedule, of choosing exactly what I get to make. And I started off only doing cookies at first so it was really easy. I could make a lot of cookies, scoop them, put them in the freezer and have them on stock.
R&B: You started off with cookies, and you seem to have grown from there into donuts, rolls, different buns, bread, cake, etc. Let's talk a little bit about that evolution.
Shaw: When I started, I would say my first real sales were in December of 2019 and it was mostly with friends and family. But I had a few people who didn't know me personally that bought cookies from me.
The very first special I did was a zucchini basil muffin and I sold out. I think I only made 12. But I sold out almost immediately and I was like, 'Okay, I can do this.' I think the next few things I did were hand pies and then the donuts started. I did a donut and then everybody was like, 'give me a donut.' So I would have three dozen donuts and just pray that people would buy them. … I just started to think a lot about how to make it better, how to make it more organized. And and that's kind of how I came up with the pastry box thing.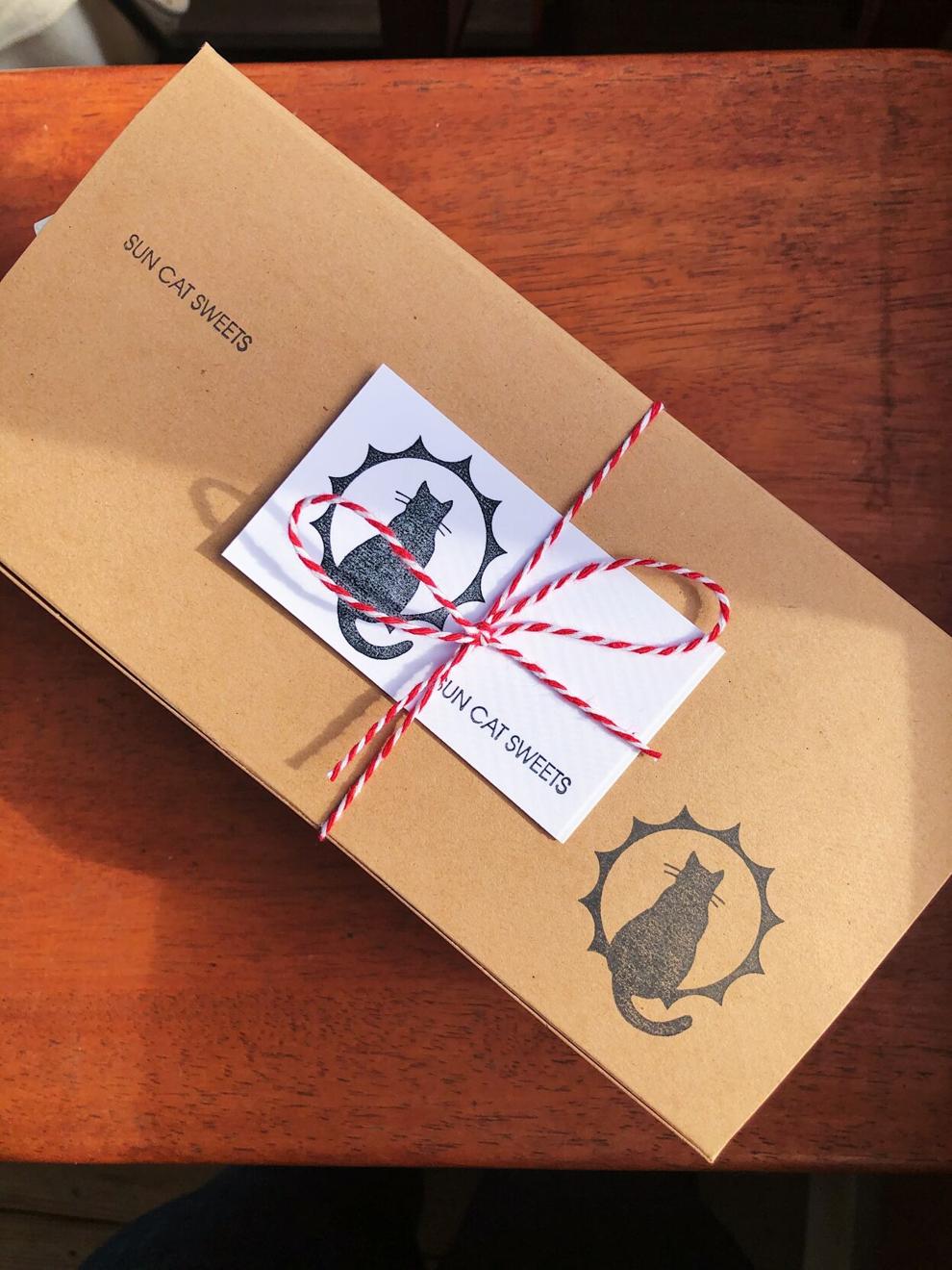 R&B: Let's talk about the pastry boxes, specifically. What flavor combinations and pastry varieties do you look for every week? How do you decide what goes in the box?
Shaw: I pour over cookbooks like textbooks. I highlight them, I dog-ear them. So I'm usually constantly doing that and I'm constantly getting cookbooks from the library. I'm on Instagram way too much. And I feel like I just absorb a lot of what other people are doing or inspirations of things that I really liked to eat.
I also have like, three notebooks and a notepad on my phone. So whenever a flavor strikes me or a combo strikes me, I'll just type it down really quick. I was actually looking through today, I think I wrote up a coffee, malted-milk powder and potato chip scone, which sounds really crazy. But I'll write stuff like that down and like sometimes they make it themselves, they go.
R&B: And you recently started offering savory items, too?
Shaw: It's kind of like a one-off, but I think I'll keep incorporating at least a few savory items when I feel like it. It's funny because the savory box, I didn't sell out like I usually do. … I did the box, I didn't really sell out, I had to push it really hard. And then, like, weeks afterward, people are either still talking about it, or they're like 'oh, I really hope you do another one.'
I'll post something or do something that's different and I won't get a lot of traction. But then some people will find it and like it. And then I'll do it again and it'll be bigger. So I may do a savory box again, but also, I found that my brain does sweet stuff a lot better than savory stuff?
R&B: Well, that seems to be your experience for the most part.
Shaw: Yeah, but part of the pastry box thing is challenging. It's another aspect of why I did the pastry boxes or the specials, because I just also got really bored of making the same cookies or whatever cookies I made seasonally. I get bored, really easy. So a lot of this is like pushing me to challenge myself.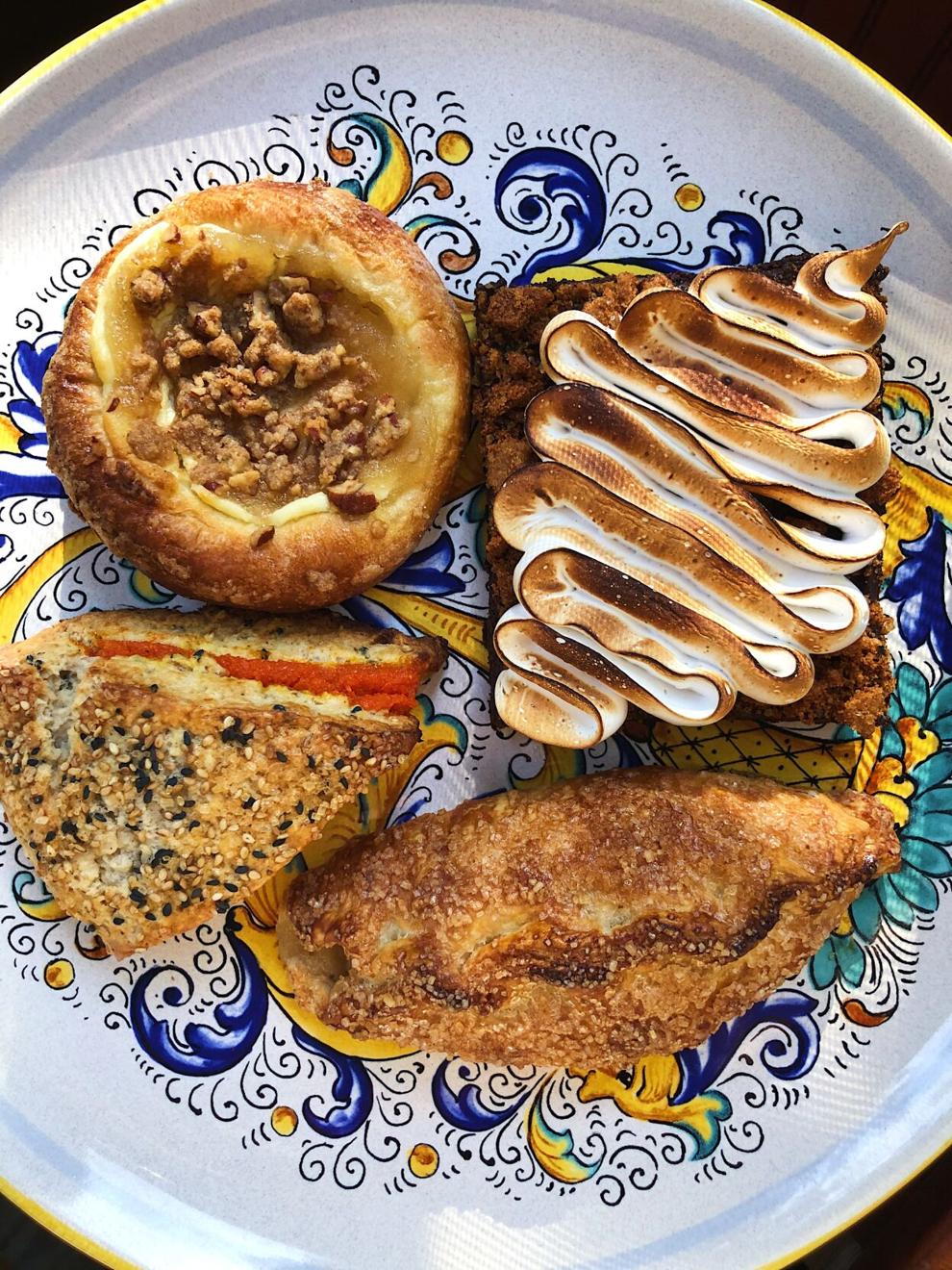 R&B: And you built this whole business on Instagram and Facebook, tell me about that.
Shaw: It was the easiest way to get going and to build a following. Because what was really important to me was to build a customer base so that I could justify doing this as a full-time job. The easiest way was through Instagram and Facebook, and Instagram is definitely more lucrative than Facebook. … It is really difficult, because it means I have a social media manager job and a creative content job and a baking job.
R&B: How have you seen Sun Cat Sweets grow in popularity since you started?
Shaw: I thought it was going to be a side project. I guess it's become something bigger than that. It's become something that I have always wanted to do, which is cooking seasonally, or at least as seasonally as I can.
R&B: Do you have any favorite bakeries in Athens or the Athens area?
Shaw: I do really, really like Independent [Baking Co]. I've been eating at Independent pretty much since they started. … You know what, Sweetie Pie by Savie, they have some really awesome flavors.
If I want something sweet, I usually just make it. But also — okay, this is gonna sound really crazy but I think it's important — I like Dairy Queen. I really love a dippy cone. I like a vanilla, or a chocolate dipped cone. And I think it's okay for people who are, like, really into food to also still like fast food.
R&B: Agreed! Any final thoughts?
Shaw: I just really want people to know that although I do all of this by myself, I had a lot of help, just like living and working here. And the places that I worked, I learned so much and I don't think I could do this without having worked at the places that I had and without the people that supported me and nurtured my creative self.
This Q&A has been edited for clarity.