Alejandro Tamez was 25 years old when he started cooking. His hobby has taken him around the world, from Cumberland Island to Charleston, South Carolina, and from Denmark to Mexico City.
Now, he has decided to settle in Athens after establishing Tamez BBQ on W. Broad Street. Tamez BBQ opened on Oct. 23, 2020 in the former Eden's Cafe spot which has a history of quick turnover since 1990. 
At Tamez BBQ, Tamez cooks Texas-style barbecue, cooking the meat on an oak wood fire and using simple rubs made out of salt, pepper and paprika. Sometimes, he incorporates Tex-Mex style, making a Mexican version of Brunswick stew, and in the future plans to offer homemade tortillas to make barbecue tacos.
Tamez spoke with The Red & Black about his journey in the culinary world, his vision for Tamez BBQ and his decision to open a new restaurant during the pandemic.
The Red & Black: Why do you think you developed that passion for cooking barbecue?
Alejandro Tamez: I mean I just love cooking in general, like any type of cooking. I love it. And the more basic, the more technique-driven things, is what attracted me the most. This is the most basic style of cooking that you can do. You're just basically, you know, building a fire and having it indirectly cooking your meat. You can't get more basic than that, and anybody can do it. Really you just have to have the patience to do it… keeping your temperatures going right… I love cooking in general and I could have gone any direction.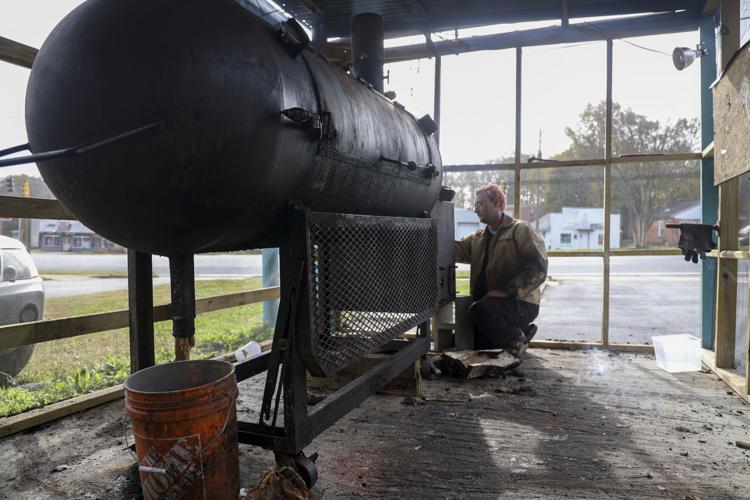 And mostly it was just like, why not? Why not do barbecue? There's a few barbecue spots but, you know, it just seems like that's kind of trending now and so I followed ... I find that the most simple basic things to do are always the hardest to do, and you can't hide from it, you can't hide it. You know, people are gonna know if it's good or not. You can't hide by adding too many extra ingredients on it or something. It's just like, either it's good or it's not, and you can't hide.
R&B: How has the pandemic impacted you as a business owner?
AT: I never had a business before the pandemic, so I can't really answer what the differences are. I just know that it seems to be going pretty well for us. We're mostly a takeout place anyways, and that was kind of what this building is built for. So it kind of works out, and no one's expecting to try to come in and eat inside, and that's okay… Everybody's been respectful with their distance, and we have mask requirements for going inside the building and everybody has been following the rules and been respectful of that. You're never gonna get 100%. There's totally been a couple of people that look at the sign and just turn their heads and keep going but, you know, that's okay with us.
R&B: What do you hope to achieve with your business in Athens?
AT: I'm going to cook, regardless if I have this building. I'm going to cook forever because that's the only thing I want to do. So, if I can just keep it going as long as I can and that's the goal, just to be able to keep it going and be able to support myself and my family, and that's it. I'm not trying to get famous or be big, and if this is the only location, that's great. And if I'm living here and working every single day, then that's perfect, that's really what I want to do, nothing else. At the end of the day, it's just going into work and knocking it out and doing the best you can and that's all it's about.
R&B: For the future, what is the overall vision for your business?
AT: What we're doing now and just more of it, you know. I don't plan to have people sitting inside the restaurant to eat. We have a bar, maybe we can sit people there but just to keep being successful. That's really all of it.
R&B: What do you want the Athens community to know about you and your business?
AT: Well, that we will always strive to bring delicious and consistent food to the community.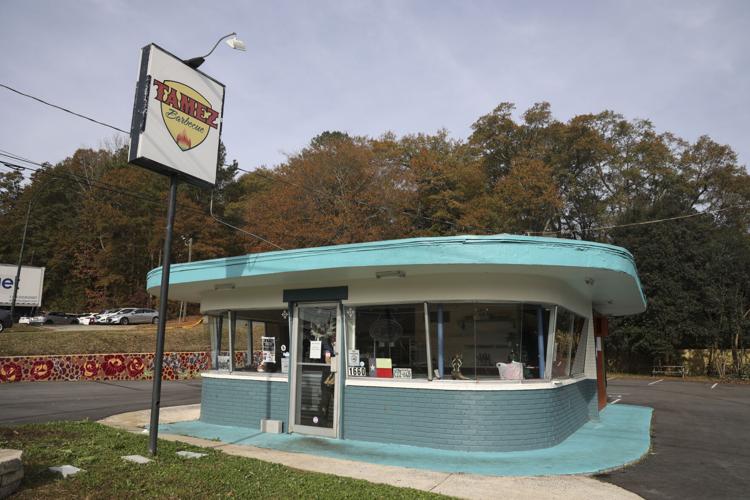 Tamez BBQ is open Tuesday-Saturday, 11 a.m.-6 p.m. or until food sells out.