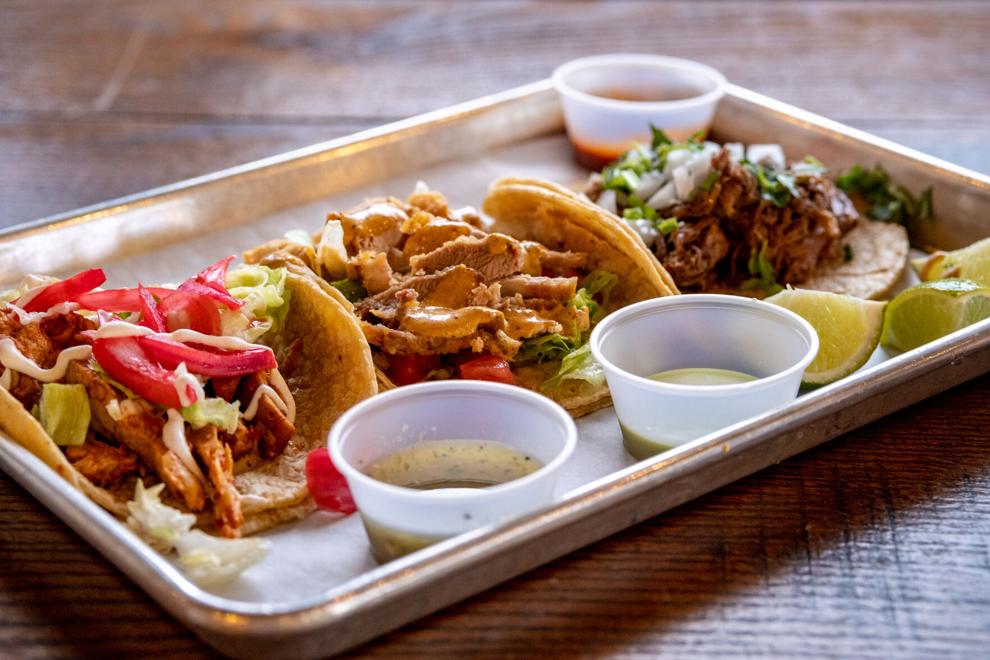 The adobo chicken, fried chicken and barbacoa tacos from el Barrio are only three of their various taco offerings. The tacos all come with a sauce best suited to them that can be drizzled on top. All of the tacos are around $2-3 and each varies slightly in price depending on the meat and toppings included.
The tacos were made with two corn tortillas to make sure that they didn't break, and the ingredients were fresh and delicious. The adobo chicken was particularly good, packing the most flavor in the chicken itself and the pickled onions on top. The barbacoa was probably the driest of the tacos and had the simplest toppings.
El Barrio Tacos & Tequila on S. Milledge Ave. is open from 11:30 a.m.-9 p.m. Tuesday through Saturday and until 8 p.m. on Sunday.