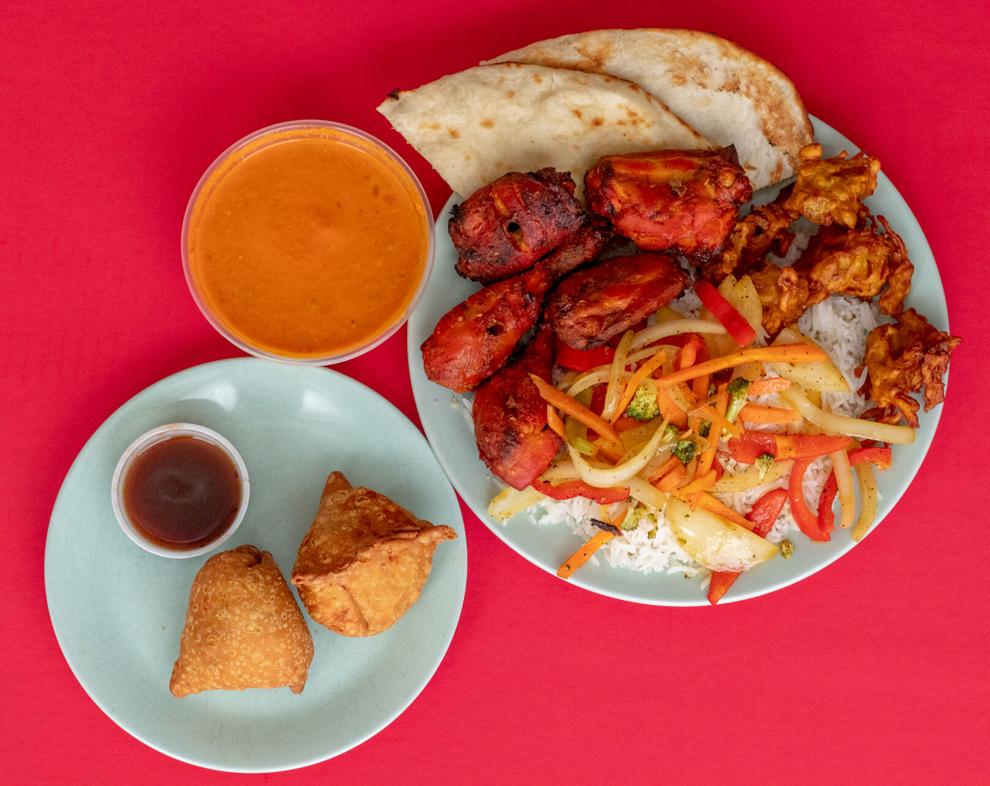 This Tandoori Chicken from Taste of India's lunch menu is served with Basmati rice, naan, and vegetable pakora for $14 and is a great option for a flavorful lunch. For an extra $5, you can get two large samosas on the side.
The chicken for this dish is marinated overnight in yogurt and ground spices and then cooked in a clay oven, which is what gives it that vibrant, red color. The outside of the chicken is crispy and has a little kick and a lot of flavor from all the spices, but is not actually spicy. If you like spicy, you can order the sauce that the dish comes with at your preferred level of spiciness, from 1-5. The sauce is delicious to dip the chicken, naan or vegetable pakora in.
The crispy pakoras, which are basically deep-fried vegetable fritters, were one of my favorite parts of the meal. They pack so much flavor and have great texture, with a crispy outside and soft inside.
Lastly, the samosas are not only huge, but they're also delicious. The crust is thick with a crunchy exterior but is still easy to bite and soft to chew.
Taste of India is located at 1040 Gaines School Rd. on East Side and is open for lunch from 11 a.m.-2 p.m. and for dinner from 4-9 p.m., Monday through Saturday.