Every fall, the air gets cooler, the leaves change color and pumpkin spice lattes make their seasonal return to coffee shops everywhere.
Despite hot and sunny weather, a slow-starting football season and green leaves galore in Athens, Starbucks made the bold move to release its pumpkin-flavored specialty coffees on Aug. 25 — earlier than ever before. Dunkin' Donuts released its fall-themed menu items even earlier, on Aug. 19. In a year of unprecedented firsts, this one is more welcome than others.
Love them or hate them, the release of these pumpkin, cinnamon and nutmeg-flavored drinks sparks plenty of discussion every year. We asked students their opinion on the surprise, early return of the fall-favorite pumpkin spice latte.
Erika Daniel, a junior early education major from Lawrenceville, Georgia, was pleased by the early release of the drinks. She describes herself as a "firm believer" in the pumpkin spice latte.
"I love that they come back a little early," Daniel said. "It gets me all in the mood for pumpkins and hoping for cooler weather."
With the first official day of fall to come on Sept. 22, coffee shops released pumpkin spice nearly a month in advance. Not everyone is as excited about fall flavors being released so early, and some even argue that it doesn't truly feel like fall until after September.
"Fall drinks should start becoming available once October 1st hits, because that's the true beginning of fall," said Presley Sneed, a senior psychology and criminal justice double major from Dalton, Georgia.
Other students opt out of fall drinks altogether, such as Mahathi Mula, a senior psychology major from Cumming, Georgia.
"I think the PSL is overrated," Mula said. "Fall and winter is actually when I go to Starbucks the least."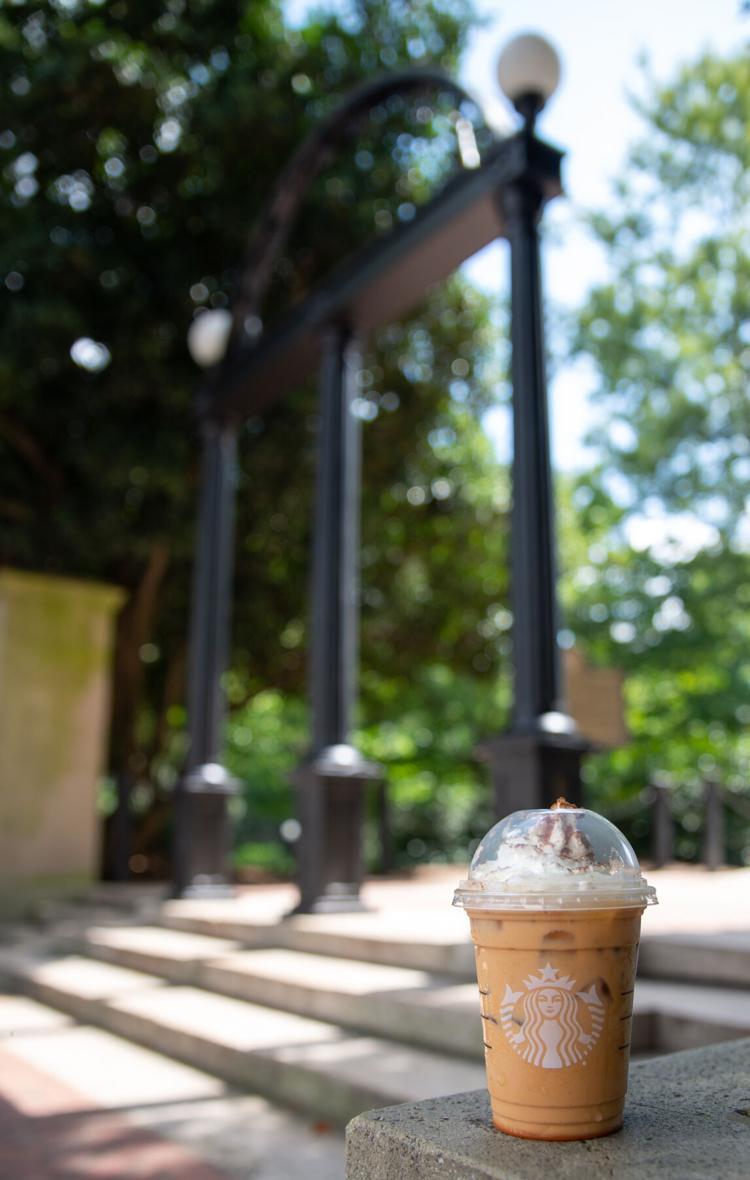 The early return of fall drinks may be interpreted as major chains trying to provide comfort during a chaotic time in the world. Between a worldwide pandemic and an upcoming election, why not provide the public with something they generally look forward to ahead of schedule?
"Fall flavors equal comfort to me, so why would you be upset that they're being released in August instead of September?" said Molly Arrowood, a senior financial planning major from Athens.
Although not a fan of pumpkin spice lattes, Arrowood said the pumpkin cream cold brew is "by far the best drink at Starbucks."
For a local spin on fall flavors, look to local coffee shops such as 1000 Faces Coffee, which offered a maple spice latte last fall. Athens roaster Jittery Joe's also offers a pumpkin spice latte.
"You can always tell when fall's arrived when the seasonal drinks return," said Aysha Jerald, a barista at Molly's Coffee Company, another local coffee shop.
Molly's opened this summer, and although it won't be offering a PSL this year, Jerald said it has "a number of drinks in the works."
Whether you're the first car in line on the day of the PSL release or avoiding it for months, the return of the PSL and all of its counterparts has a clear message — like it or not, fall is just around the corner.