In the midst of a heated political election and the many challenges and changes of 2016, UGA's student involvement has been at one of its all-time highs. Female students in particular have consistently appeared in the news for reasons varying from leading protests, to organizing voter registration, to philanthropic projects.
These women reflect a national trend. With Hillary Clinton's campaign for presidency, focus has shifted to the increasing role women play in today's politics. In the November election, voters elected women of various racial backgrounds to state and federal offices.
The Red & Black compiled some of the year's most high-profile female student leaders to discuss their goals for themselves and the incoming class of students at UGA. They reflected on the role gender played in their leadership, as well as the hopes they have for women leadership going forward both on campus and in the nation.
Sehar Ali, Senior genetics major from Johns Creek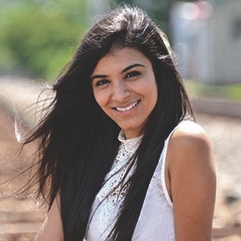 This year, Sehar Ali ran on the "Commit" platform and was elected Treasurer of UGA's Student Government Association. As Treasurer, Ali has worked on behalf of students to improve campus life for all by supporting initiatives such as UGAVotes, lobbying the University Council for later semester start dates, as well as spearheading a new campaign, starting next semester, that will aim to increase communication between SGA and the general student body.
Other involvement: UGA Miracle, IMPACT Spring Spring Break Trip Service Leader (sophomore), UGA Visitors Center Tour Guide, Omicron Delta Kappa
How did you get involved in SGA?
"My brother went to UGA and he told me that his favorite thing he did his first year was Freshman Forum. I had done student government in high school as well and so I thought it would be a great opportunity to meet people my age. I did, and I also met older people who would become my mentors."
What are you proudest of accomplishing through SGA, as Treasurer?
"I would say that SGA as a whole has accomplished so much the past 7 months since we've been in office. And it started and continues to happen by helping students become engaged in SGA. We have opened up lines of communications and only hope to continue."
Do you think female leadership is prevalent on UGA's campus?
"When I look at a lot of organizations a lot of the executive members are female actually. Women are seeking positions of leadership more often and our ratio at UGA definitely helps."
What advice do you have for a freshman female student looking to get involved in on campus leadership?
"Being a woman in a business a setting should never hold you back. When I first started, I was honestly kind of intimidated. I think being a woman, you have to recognize that your opinion matters and that the end of the day it's all about your ideas and who you are."
Amber Webb Senior Political Science and International Affairs, Gwinnett County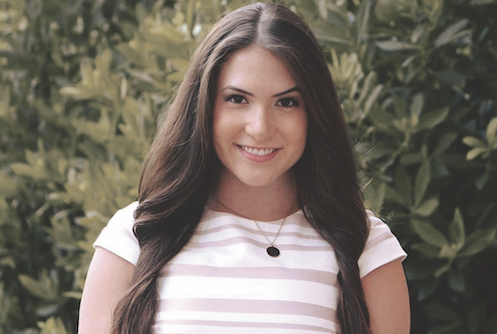 As the Chairwoman of UGA College Republicans, Amber Webb has had a busy year representing the university's chapter in the media from interviews with the Red & Black to an on air interview with MSNBC. At the same time, Amber has led UGACR in supporting on state and local elections within Georgia, while also bringing high profile Republican leaders such as Georgia Speaker David Ralston to UGA's campus.
Other involvement: Pi Alpha Delta Pre-Law Fraternity, Pi Sigma Alpha Honor Society
What's something that you're most proud of accomplishing this year?
"Definitely being able to manage such a massive Exec board and being successful. Also, working part time and supporting myself largely financially during school and making it out alive. That's sort of something that a lot of people don't know about me and I'm proud of it."
Do you think that being a woman influences your leadership style?
"I think it makes everything we do a little more bubbly. Our Public Relations has definitely had that tone this year. Also, being Chairwoman has helped my organization because it has dispelled a lot of the things that people say about us. It's 2016, there is a huge role for women in our organization. "
Do you think that female leadership is prevalent on UGA's campus?
"Absolutely, now that I think about it there are women heading so many of the organizations know g of are headed by women. We are a campus full of potential."
Have there always been a lot of female leaders within UGACR?
"With College Republicans especially, we have a strong history of female leadership.. Next year we will have a chairman and there have already been jokes about what a change that will be."
What advice do you have for a freshman female student looking to get involved in on campus leadership?
"My rule of thumb is that I have no shame. I put myself out there in the beginning even if I didn't know anyone or exactly what I was doing. Keep putting yourself out there. You'll eventually land somewhere and it can never hurt."
Cali Callaway, Senior biology major with a dual masters in artificial intelligence, Johns Creek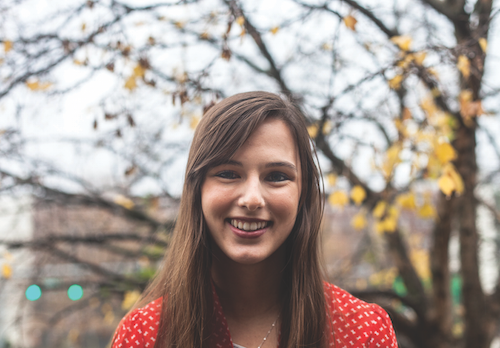 As a biology major, Cali Callaway has excelled in her field and this year was named a 2016 Goldwater Scholar. However, outside the classroom, Callaway also made news this year for her activism after organizing protests against campus carry, a bill proposing the legalization of handguns on college campuses that was later struck down.
Other involvement: Tate Honor Society, Homecoming Court, Relationship and Sexual Prevention office, President of Mathcounts, Co-president of Honors Program Student Council, Volunteer at The Cottage
What are you proudest of accomplishing in college?
"Professionally, I'm proudest stepping outside of my comfort zone with the sexual assault advocacy and very unexpectedly working to oppose the campus carry bill. I came to college and did things that I was never expecting to do. As a scientist I was expecting to research, but learning to advocate for people has taught me so much."
What's it like being a female in your field?
"In general being a woman in science has taught me to stick up for myself. I learned that in my first computer science class when there were less than 10 girls in a class of 100."
What are your future plans?
"Ultimately, I think I want to study neurology. I'm interested in brain injuries in domestic violence victims. More broadly, I want to be a good physician and serve as an advocate for my patients and the women around me."
Has anyone mentored you or helped you become the leader you are today?
"I think I am undoubtedly the person I am today with work ethic and advocacy because of my mom. As a professional working mom, she always encouraged me to chase my dreams. She taught me never to discount myself."
What advice do you have for a freshman female student looking to get involved in on campus leadership?
"Don't take 80 percent of the advice you're given. Listen to it. But also take the time to find your path instead of trying to emulate the people I wanted to look up to."
Shreya Ganeshan, Junior Economics and Statistics Major from Johns Creek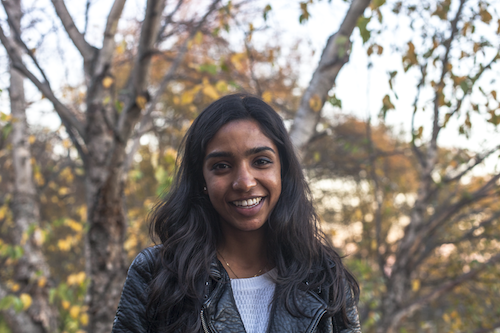 For the first time, Tate served as a polling place thanks to UGAVotes, an effort that was the brainchild of Shreya Ganeshan. Using her leadership position as Executive Director of UGA's Roosevelt Institute, Ganeshan organized not only the polling location, but a nonpartisan voting campaign that was sponsored by a diverse group of student organizations from UGA Miracle, to the Muslim Student Association to UGA NAACP.
Other involvement: Campus Tour Guide in Visitor's Center, Office of Sustainability, Lunchbox Garden Project Advisor, The Energy Concept at UGA Founder
What is something you've accomplished this year that you are proud of?
"UGAVotes was something that was spearheaded by the Young Democrats, College Republicans, SGA and the Georgia Political Review and Roosevelt. But that was an idea I had back in April. I thought it would be a really cool way to get Roosevelt's name out there and create partnerships with other organizations and groups of people. Seeing it come together was incredible."
Have you overcome any challenges this year?
"At the Roosevelt Institute, I think this year is different from years past because it sort of feels like we have a new organization. We have a lot of new members who know nothing about writing policy. It's an abstract term that doesn't really mean much until you break it down...It's been really rewarding and refreshing to have new members to teach and learn with."
Do you think female leadership is prevalent on UGA's campus?
"I see it so often. I really think that on campus it is mostly females who are putting in the work, and often not getting enough credit for it, which is really disheartening."
Have you ever been in a situation where your gender affected your leadership?
"I've seening situations before where women have done all the work and gotten little credit. When I do something it's not for the recognition, but still make sure to stick up for myself. I think as women it's important to realize the worth in our work and know that it's okay to delegate or ask others to step up."
What advice do you have for a freshman female student looking to get involved in on campus leadership?
"I actually thought about this the other day. Even if you think you're underqualified, just go for it. I hear so many people who say that they're going to apply for positions 'next year.' Who cares? Just do it. There's no better time than now."
Emma Wakeman Senior Women's Studies Major from Atlanta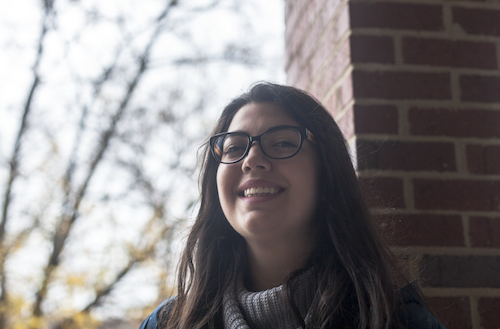 Emma Wakeman has been involved with activist work since her first women's studies class freshmen year. She has been featured in Her Campus for her activism, as well as in the Red & Black for her part in creating the Progressive Student Coalition and organizing a protest against rape culture in 2014. She is the president for Unite for Reproductive & Gender Equity [URGE], a reproductive justice group, co-president of Triota, a women's studies honors association, and a co-facilitator for the Women's Studies Student Organization. With URGE, she has been able to put together small protests, create petitions, distribute condoms, etc.
How did you come to be an officer in your organizations?
"Being in those organizations for a period of time and then having a lot of people that I was friends with in the organization and working a lot with previous leadership that [made it] sort of easy to come into their position after they left."
What do you think you bring to your clubs?
"I think being a women's studies major is not necessarily required to be in a leadership position of any sort, and as a result a lot of our previous leaders may be [outside] the major, so I definitely bring my education and my more academic knowledge about the issues."
How do you feel being a women in power?
"I think being a woman in a position of power specifically pertaining to women and feminist issues has been really good for me as a person and as a feminist to better see myself as capable of doing those things. I think when I was younger I never would have really seen myself being in a position of power."
Is women leadership prevalent in your field?
"Absolutely. When you look at the women's studies department, the head of the department and a lot of our faculty and staff are women, which I think has been really cool and I think that our student organizations are almost exclusively women, and I think the same could be said for that throughout the country."
Tifara Brown Senior Management Information Systems from Ocilla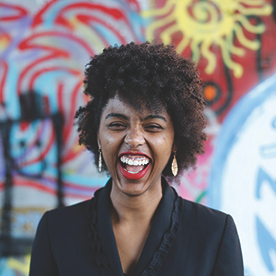 Tifara Brown has been involved with the Student Government Association since she first attended UGA. She was part of Freshmen Forum her first year, and her sophomore and junior years she served as senator for Franklin and Terry respectively. She also ran as part of the Dare SGA executive ticket this past spring. Now in her fourth year, she is part of the cabinet as Director of Student Advocacy & Outreach. She also serves as the president of Model African Union, an organization that debates resolutions in competitions as if they were heads of state for the African Union.
What do you think you bring to your club?
"I think what I bring to my organizations is an uncommon perspective . . . I grew up in a place that is still very racked with division . . . Being one of those 'uncommon' African Americans . . . taught me how to strive, and how to recognize injustice for what it is, and I come from a multiracial background as well, and I feel like . . . my past experiences and how I was raised . . . gives me the capacity for compassion."
What are some things that you have done for your clubs that you are proud of?
"For Model African Union, I would say one of my proudest moments was our team winning best delegation at a regional competition the same year that I had spearheaded the effort to build the team from the ground up."
What is some important work that you have done outside of your organizations, and how has that influenced you as a leader?
"Going and volunteering with Freedom University [they provide college classes and scholarship applications to undocumented students] . . . I was able to travel with [them and] sit in the class with them and listen and really educate myself . . . It helped me put my own privilege into perspective and think about what am I actually doing in terms of my own education."
In your opinion, do you think high female leadership is prevalent on campus?
"I think it is, just from the women I've been blessed to either do research with or work with on an administrative level . . . I am excited about the potential for more of those [high] positions to be open [to women]."
Suman Barat Junior Biology and Women's Studies Major from Bangalore, India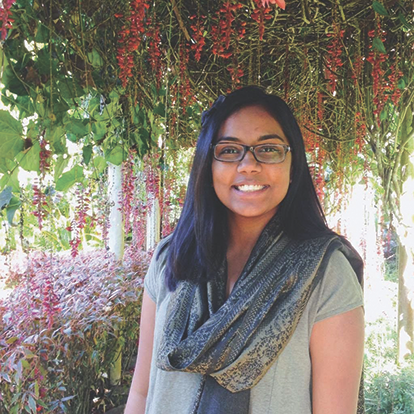 Suman Barat is the co-president for Amnesty International, an organization that does various events to advocate for human rights issues. With that organization, she became involved her second year because of their campaign to get clothing made by Alta Gracia, a clothing company that provides better working conditions for their workers, to be sold in the UGA bookstore so that it would have more ethical apparel. Their current campaign is for farmers' rights. In addition, she is the president of World Ambassadors, which serves as the student extension of the International Student Office. She also has been featured in The Red & Black in an editorial about racial media stereotyping and participated in a protest rally following this year's presidential election results.
Tell me a little bit about yourself as it pertains to your organizations.
"World Ambassadors was the first organization I joined freshman year. I joined my first semester. I joined because coming from India, I wanted to meet other international students and internationally minded students . . . and kind of through ISL I heard about Amnesty."
What do you think you bring to your club?
"I think that I've very passionate about various social justice and humans' rights issues and I think I bring that platform into the work that I do, and I think that being a . . . woman in leadership at UGA is more than just about representation, but it's about bringing a feminist perspective to all the work that I do, and that includes an anti-racist perspective, anti-imperialist perspective, anti-capitalist, so I think my education and knowledge and passion about all these issues kind of helps me bring this perspective to the work that I do."
What is some important work that you have done outside of your organizations, and how has that influenced you as a leader?
"Over the summer I interned at, in my hometown Bangalore, I interned at an organization called India Institute of Human Settlements. There, I kind of worked with a group of very smart people and they were working on a project having to do with sustainable development goals and I kind of helped out with the project and I was able to do a lot of research for them and learn from all of them."
How do you feel being a woman in power?
"I do see a lot of women in leadership roles, but also, adding onto that, it's more than just being a woman in leadership, it's about the perspective that we bring, so I think it's affected me because I'm able to see things from a diverse point of view, I'm able to understand where people are coming from with their different identities, and use the identities that I have to do that."
What do you think needs to change [about the lack of female leadership nationally]?
"We have to break down gender roles, break down the concept of gender so that people are starting with a clean slate, so I know that is going to take a much longer time, but I think that is the most effective way because gender is very socialized and we aren't able to erase the socialization by just giving women leadership roles. We need to start from the beginning and kind of break it down from there."
Kristyn Hicks Senior Public Relations from Dallas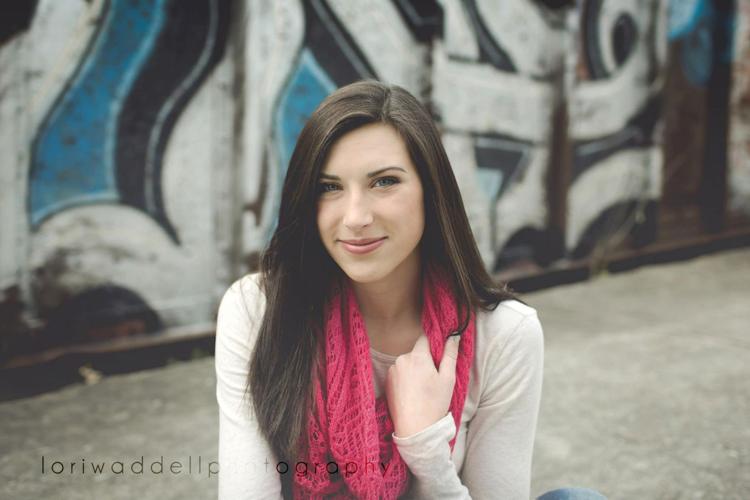 Kristyn Hicks is the current president of the Public Relations Student Society of America at UGA. She joined her sophomore year, and served as treasurer the following year. She also serves as the public relations director in Representative Spencer Frye's fellowship. Hicks has also previously written for the Red & Black.
What made you want to fill [an officer] position?
"I feel like it's a really great platform for me to develop professionally, to do good. So some of my initiatives have been to not just do things for the organization, but to empower the individual . . . I really pulled that into my leadership as well."
What are some things that you have done for your club that you are proud of?
"I'm always proud when I make connections for people. If someone is interested in a certain industry, I'm really proud that I can set them up with a mentor or help them that way. I'm really proud that we have the opportunity to give back."
Is women leadership prevalent in your field?
"For sure. Our entire exec board female. PR as an industry is very, very strong, female dominated industry . . . [However,] there's still a glass ceiling in the industry. A lot of big CEOs and boards and chairmen winning awards are males, even though it's a female dominated industry."
Has your gender had any impact on your leadership?
"It's something I have to reflect on . . . I think it's better because I do lead a lot of women, so I don't think about my gender differences because there aren't any, so that will be a really interesting perspective when I'm in the real world and having to introduce males into the mix and leading different genders than I am."
What do you think needs to change [about the lack of female leadership nationally]?
"There needs to be some way to start the conversation and make it known that women want these leadership positions."