Before Georgia wraps up its regular season by hosting Georgia Tech on Saturday, The Red & Black compares the offensive and defensive position group between each teams. 
Quarterbacks 
Quarterback are not recruited to Georgia Tech for their passing abilities. It's no surprise Georgia's Jake Fromm dominates TaQuon Marshall in every passing category. Fromm is more accurate, more efficient and more prolific throwing the football. 
Edge: Georgia 
Running backs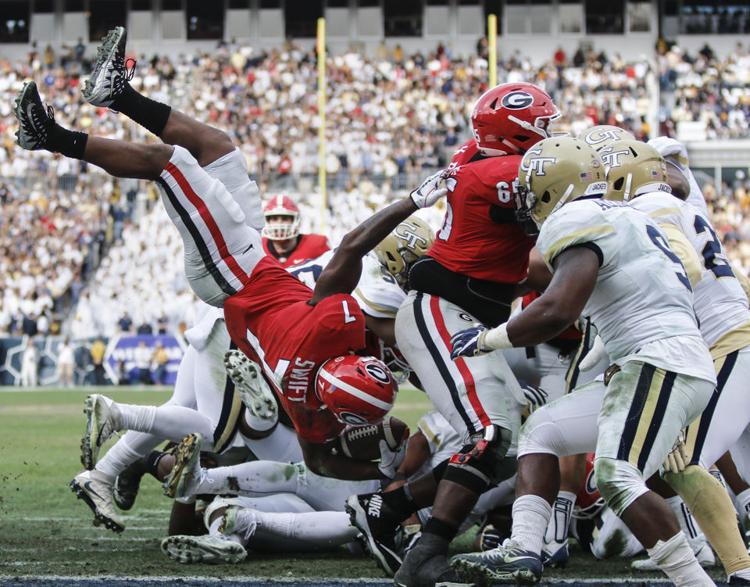 Georgia Tech has the No. 1 rushing offense in the country, and 1,059 more rushing yards than Georgia. It's not exactly an even comparison, as the Yellow Jackets have rushed the ball 655 times, compared to 456 from the Bulldogs. Still, Georgia Tech has four players with over 500 yards on the ground, including Marshall. There are running backs on Georgia's roster who may be more talented than any one player on Georgia Tech's, but the Yellow Jackets have an impressive number of options within the run game. 
Edge: Georgia Tech 
Receivers
Georgia's receiving corps is deep, physical and talented. Georgia Tech's receivers are largely there to block. Few teams have the all-around talent Georgia does at wide receiver. Georgia Tech, with its option offense, is not one of those teams. 
Edge: Georgia 
Offensive line
In one corner, you have Georgia's heavyweight unit of large, blue-chip linemen. In the other, you have Georgia Tech's group of smaller linemen who are used to run blocking nearly 60 times a game. Both units have impressed this season, and either could put up the better performance Saturday. 
Edge: Tie 
Front seven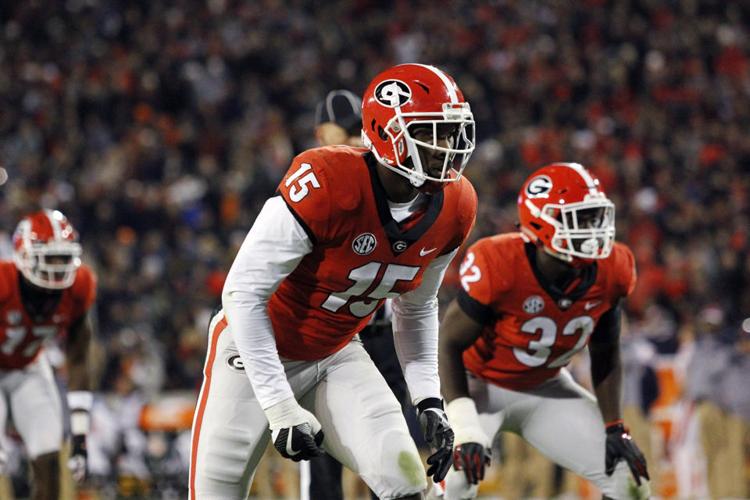 With both teams boasting a talented group of running backs, the performance of each team's front seven could be a deciding factor Saturday. The Bulldog run defense is hitting its stride at the right time. Georgia has not allowed more than 103 rushing yards in the last three games. Georgia Tech has performed well against the run, allowing an average of 137.5 rushing yards per game, but Georgia's front seven has been playing its best football of the season as of late. 
Edge: Georgia 
Secondary 
Even after allowing several big pass plays late against Massachusetts, Georgia's secondary continues to prove to be one of the best in the SEC and probably the country. The emergence of Eric Stokes seems to strengthen Georgia's defensive backfield, while Georgia Tech has been shaky against the pass at times.
Edge: Georgia