Georgia left Williams-Brice Stadium on Saturday with a 41-17 victory, but a few players got injured. Here is a postgame update on those injuries. 
D'Andre Walker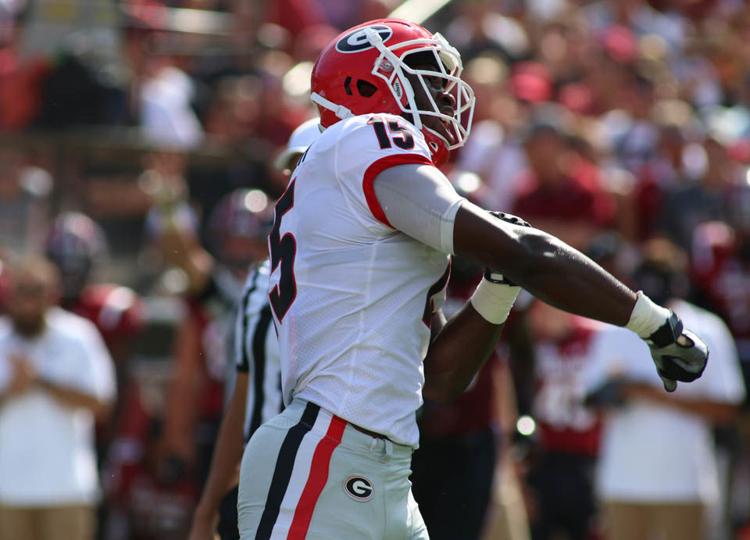 The first was senior outside linebacker D'Andre Walker. He got hurt at the end of the first half and was looked at by trainers. He jogged off on his own power as the Bulldogs headed to the locker room before halftime.
He seemed OK when talking to the media after the game.
"Kind of made head-to-head [contact] with one of the other players," Walker said. "I kind of hit my head on somebody's else's and got a little light headed, but I'm fine now."
Andrew Thomas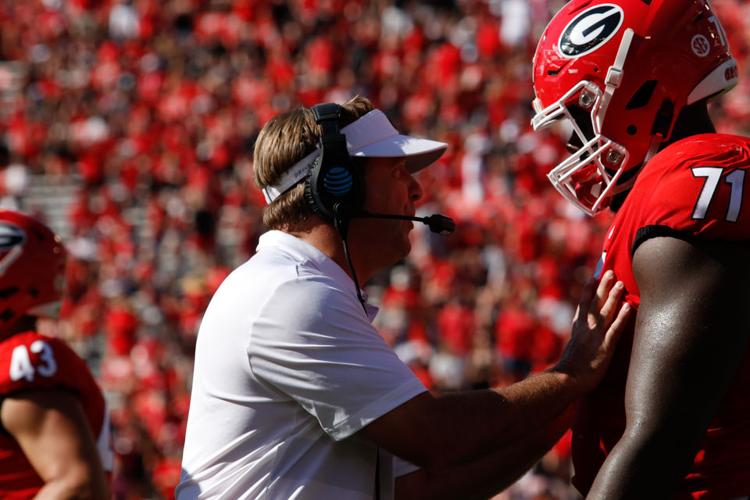 The other injury was sophomore offensive lineman Andrew Thomas. His injury was a bit more serious, as he apparently sprained his ankle.
He went down at the start of the second half and did not return to the game.
"We don't know to what extent, how bad," head coach Kirby Smart said. "It's an ankle sprain, so, I don't know much right now other than that."
Jonathan Ledbetter
Ledbetter didn't get hurt in the game, but he was seen wearing an air cast on his ankle beforehand. He wore it in practice last week, and there were questions on whether he would be able to play in Saturday's game.
Those questions were answered when Ledbetter was named a team captain for the game, and the questions ceased when he played significantly. Ledbetter said he was fine during the game and that his mobility was not limited.