Not only is Saturday Homecoming, but it's the midway point in the Georgia football season and a chance for the Bulldogs to bounce back from their upset loss to unranked South Carolina. 
Before the game against Kentucky at 6 p.m., take a look at the defining plays from each of the first six games.
Georgia vs Vanderbilt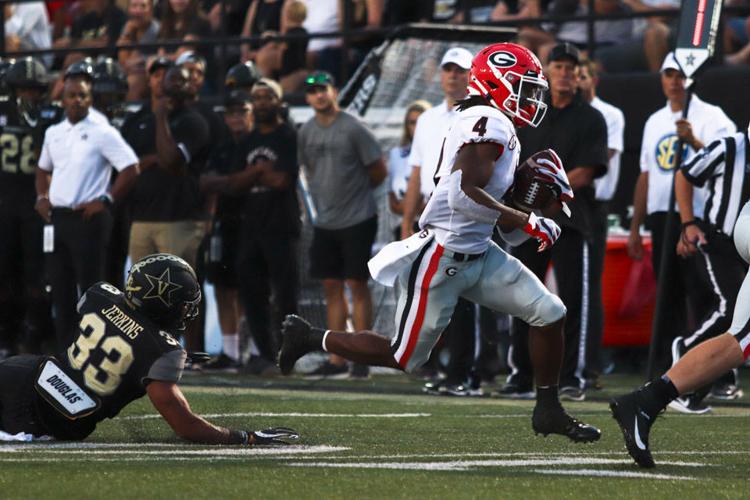 Georgia was leading 7-0 with about a minute left in the first quarter. Georgia was in Vanderbilt's red zone looking to increase its lead. Fromm was in a shotgun set alongside running back James Cook with two receivers each split to the left and right of him. As Fromm took the snap, he handed it off to Cook, who took it to his left side and accelerated past the Vanderbilt defense for a touchdown.
Georgia vs Murray State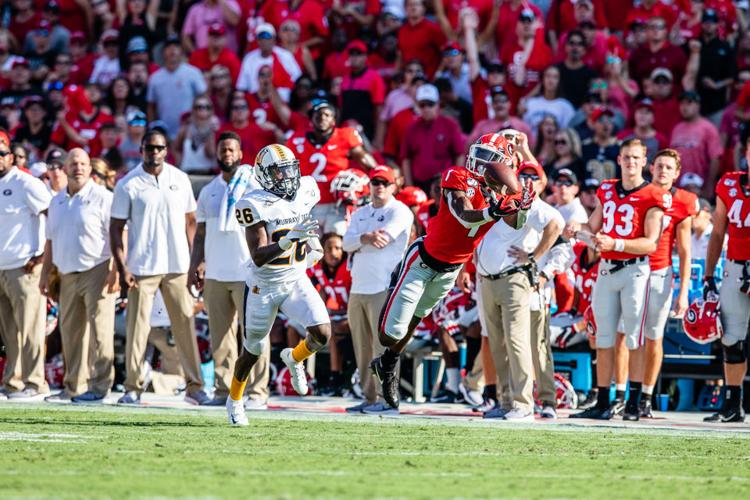 Georgia had a commanding 28-7 lead over Murray State with seven minutes left to go in the first half. The Bulldogs were looking to extend it even further. Jake Fromm was in a shotgun set on first-and-10, and Pickens was lined up alone on the short side of the field. Pickens ran a streak route and made an impressive diving catch to corral Fromm's overthrown ball. Two plays later, Pickens caught his first touchdown pass.
Georgia vs Arkansas State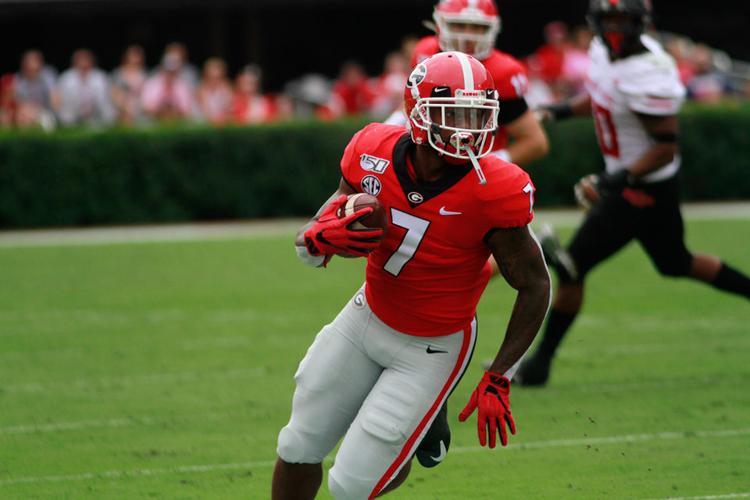 Georgia held a 20-0 lead with 10 minutes left in the second quarter. Fromm lined up in a shotgun with Swift out to his right side. After taking the snap, Fromm surveyed the field before dumping the ball out to Swift who motioned over to the left side. Swift ran up the left sideline on his way to scoring a touchdown.
Georgia vs. Notre Dame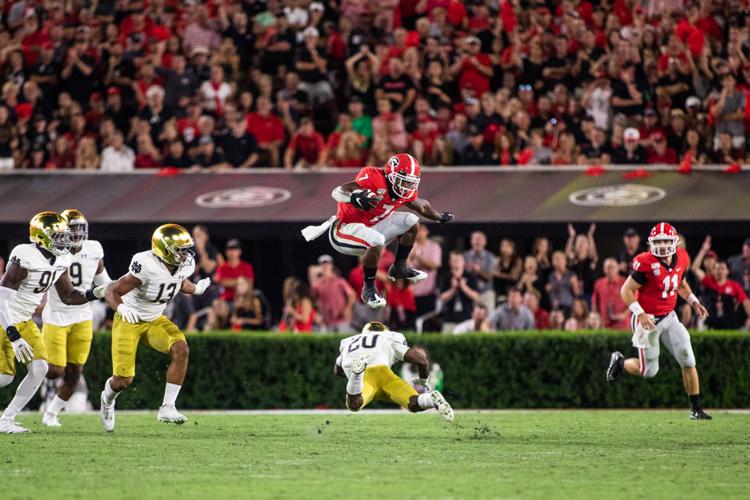 Georgia had a 13-10 lead over Notre Dame with a minute left in the third quarter. It was second-and-3 and Fromm was set in an I-formation. Before the snap, running back James Cook motioned behind Fromm to fake a sweep handoff then the ball was handed to Swift who made a quick cut to his left side. After he gained the three yards for the first down, a Notre Dame defender approached Swift for the tackle. Swift saw the opportunity to hurdle over him for a highlight reel play.
Georgia vs Tennessee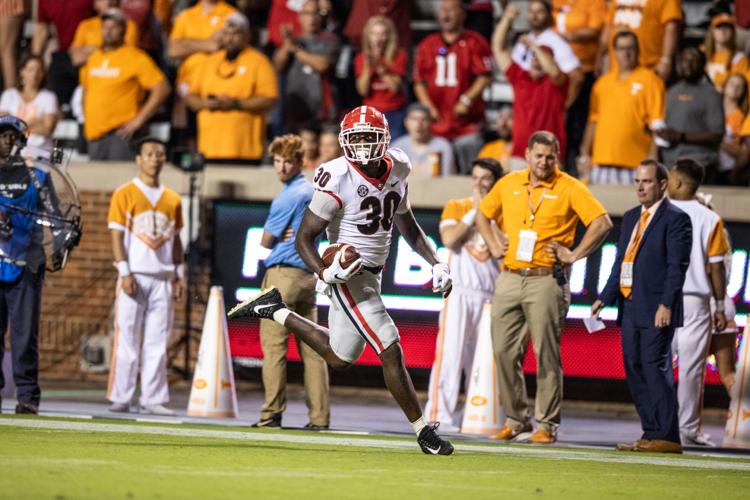 With about five minutes left in the fourth quarter, Georgia held a comfortable 36-14 lead over Tennessee. The Volunteers were driving toward the end zone and had a second-and-15 ahead of them. Tennessee's Brian Maurer dropped back for a pass before he was met by Eric Stokes, who came from the side off a cornerback rush. The hit was perfectly timed that Maurer fumbled the ball, and it allowed Crowder to scoop it up for a score.
Georgia vs South Carolina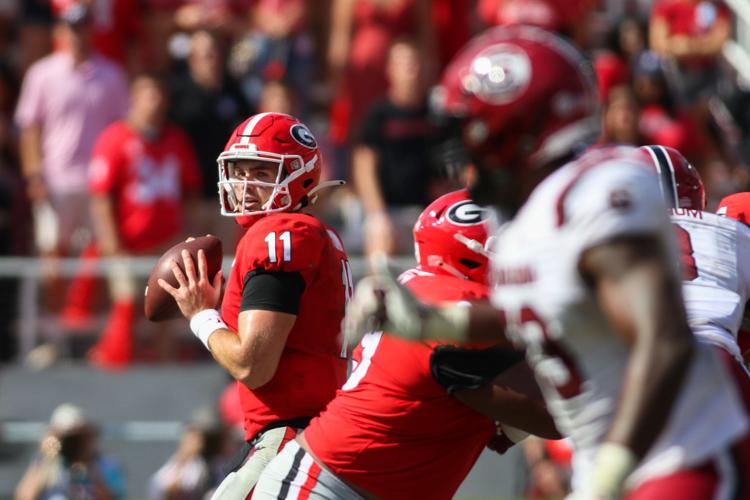 With a little over a minute left to play in the first half, the score was tied 10-10, and Georgia was near midfield. Fromm was in a shotgun set with only D'Andre Swift to his right side. As he snapped the ball, Swift went out for a pass route and it left Fromm alone. South Carolina pressured Fromm to heave the ball to his right side toward George Pickens. His pass got picked off by South Carolina's Israel Mukuamu for a touchdown. The Bulldogs eventually suffered a 20-17 double overtime loss to the unranked Gamecocks.