No. 3 Georgia plays against Murray State on Saturday at 4 p.m. Here are five numbers to know ahead of the game: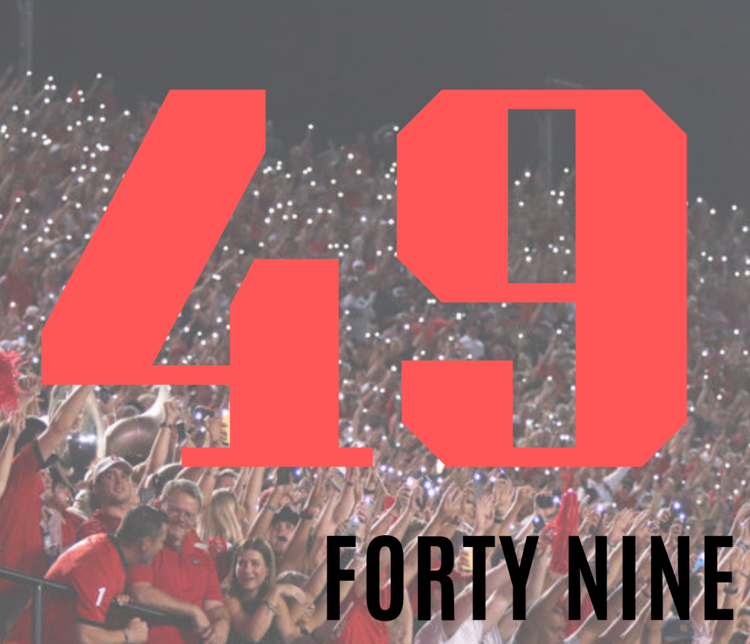 The opening spread for Saturday's game, according to The Action Network. It's no shock that Georgia is heavily favored against Murray State, the Bulldogs' only FCS opponent in 2019. Only Alabama, favored by 55 at home against New Mexico State, has a wider spread.
The total number of points Georgia allowed against Murray state in 1945, the first and only time the two have met in their history. Georgia has had a football program since 1892, while Murray State's opening season was in 1924.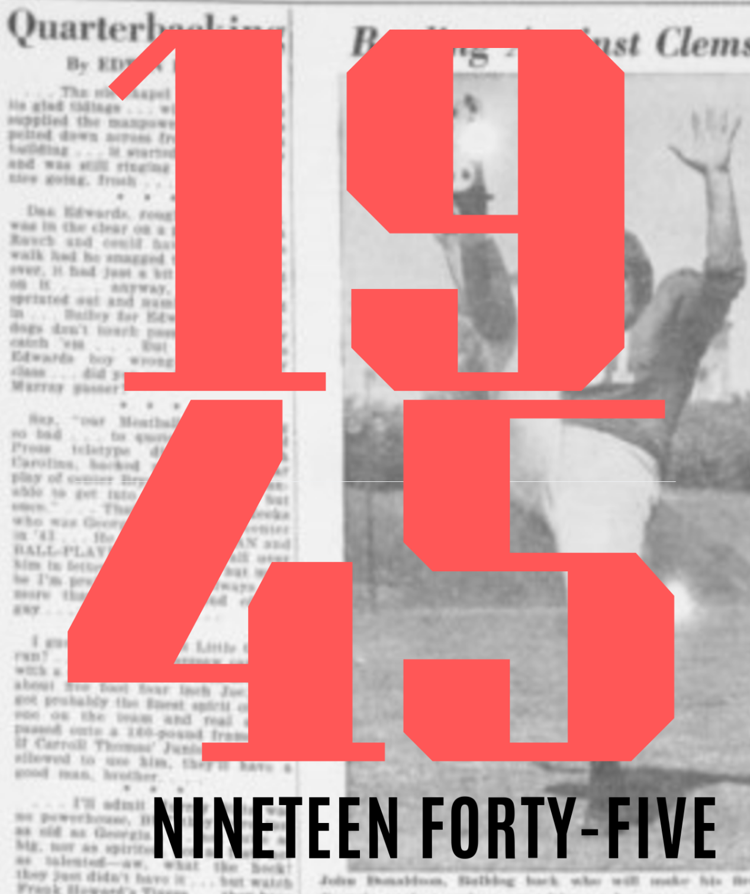 The year of the first and only prior meeting between the Georgia Bulldogs and the Murray State Racers. The game was played on Sept. 22, 1945, marking the first game for the Bulldogs following the end of World War II. Georgia defeated Murray State 49-0.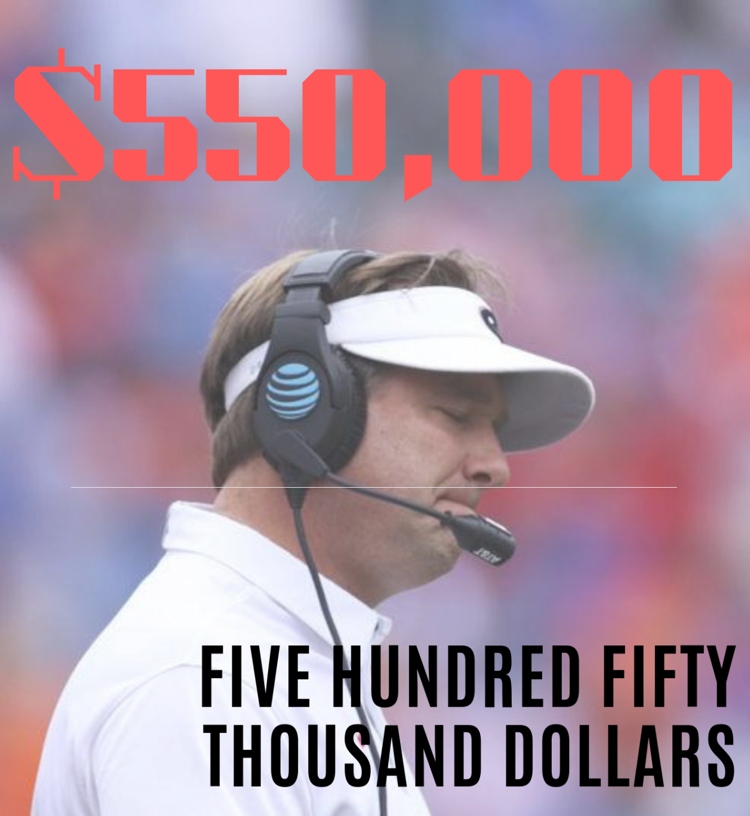 The amount of money the University of Georgia is paying Murray State to play the Bulldogs. Playing big-time programs is often one of the biggest sources of income for smaller universities, and Murray State is no exception. The Racers will receive $550,000 from Georgia regardless of the game's outcome. Georgia is hardly the first team to pay such prices to play lower-tier opponents. Just last week, Tennessee forked over $950,000 to Georgia State following its 38-30 loss to the Panthers.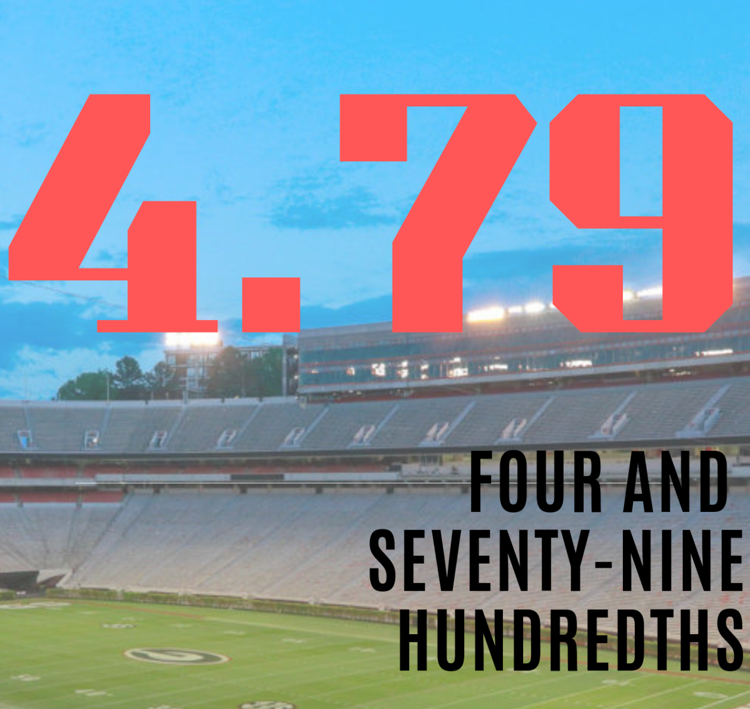 How many times the population of Murray, Kentucky, could fit into Sanford Stadium. As the name would suggest, Murray State University is located in the small town of Murray, Kentucky. A two-hour drive from Nashville, Tennessee, Murray boasts an estimated population of just 19,348, according to the U.S Census Bureau. In other words, the entire population of Murray, Kentucky, can easily come to the game on Saturday. In fact, they could cram almost five times its population into Sanford Stadium.