ATLANTA — Georgia's dreams of reaching the College Football Playoff for the second time in three seasons weren't just put out on Saturday — they were destroyed.
LSU's offense overpowered Georgia's renowned defense in a 37-10 blowout at Mercedes-Benz Stadium on Saturday. The loss was Georgia's worst since a 45-10 blowout loss to Ole Miss in Kirby Smart's first season as head coach.
But that doesn't mean the Bulldogs should be taken any less seriously, tight end Charlie Woerner said.
"It stinks that we're not going to make it to the final four now that we lost, but I still consider this team elite," Woerner said. "We just didn't do what we needed to do today."
LSU dominated Georgia in every facet of the game. Joe Burrow was one passing yard away from being the first quarterback since Missouri's Drew Lock in 2016 to throw for more than 350 yards against the Bulldogs. The Tigers' defense, meanwhile, held Georgia's injury-riddled offense to 61 yards rushing and 225 yards passing.
"It reflects on well LSU played and how good of a team they are," Woerner said. "And we're a really good team. I'm really proud of this team and the way we played, the way we practiced and the way we fought."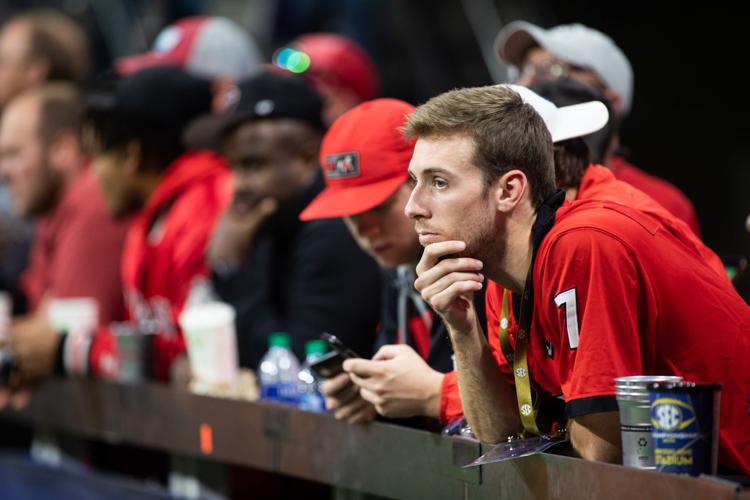 LSU's undefeated season can be traced back to its new explosive spread offense that passing game coordinator Joe Brady helped implement. Brady is now one of the most sought-after assistant coaches in college football.
This decade has been defined by offense, not defense. That can be a problem for Georgia, which boasts a statistically superior defense. Georgia head coach Kirby Smart, however, said that it's not just LSU's state-of-the-art playbook that makes it tick.
"It's a lot more than scheme," Smart said. "They have plays that they've run all year [and] that we've run all year. Our plays haven't looked like their plays because a lot of times we might not have the same guys doing those plays."
Defensive lineman Jordan Davis was one of the players tasked with chasing Burrow, one of the main benefactors of LSU's new offense. Davis said he didn't stop trying just because the score got ugly.
"I was telling [my teammates] at the end of the fourth quarter that it's about our pride, it's about our heart," Davis said. "Keep fighting until the end. Keep swinging."
D'Andre Swift said that it sunk in that Georgia would lose in the third quarter when Rodrigo Blankenship missed his second field goal.
"The game kind of got away from us," Swift said. "You have to give credit to them. They played a great game today."
Georgia's season isn't technically over. It will find out where it will play its bowl game on Sunday. Junior college transfer Jermaine Johnson is looking forward to it.
"We stuck with each other through all the good and this brotherhood is so tight that we'll stick with each other through the bad," Johnson said. "We have a great opportunity to play in a bowl game. … We're going to make the most of it."